By chance or by choice, average urban life has become a well-organised machine. And, this perfect mechanical setting has been a result of the increasing needs of humans. However, as they say, `excess of everything is bad', this ideal mechanical life has its repercussions. Perfect urban life can demand your blood and sweat and sometimes even make you live away from your family. Although the side-effects are not gender-biased men often are more common victims as they continuously live under the pressure of earning bread for their family.
But, here is some bad news. New research has shown that men who live alone are at a significantly higher long-term risk of dying after stroke than other patients.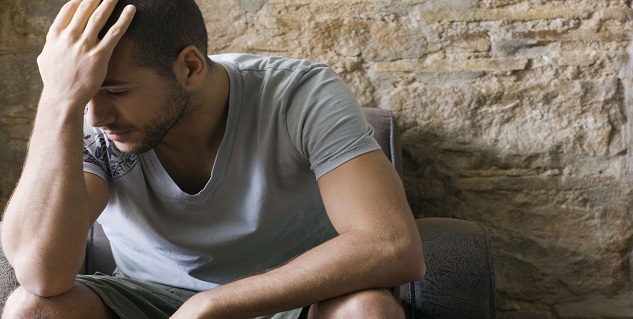 What Does the Research Say?
The spooky findings of this research were derived from a thesis which studied 1,090 stroke victims in western Sweden. The researcher, Petra Redfors as part of Sahlgrenska Academy study on Ischemic stroke, found that the mortality rate was higher in men, especially in those who lived alone. The victims of ischemic stroke were examined before the age of 70.
The findings of Petra Redfors's doctoral thesis revealed that 36 per cent of patients who were living alone died within 12 years after stroke in comparison with 17 per cent of the patients who were living with their partners.
The Reasons
The reason behind the high mortality rate associated with living alone was found to be lesser physical inactivity, high alcohol consumption, low educational level and some other known risk factors.
Redfors said, "among the conceivable causes are that people who live alone lead less healthy lives are less prone to take their medication and tend to wait longer before going to the emergency room".
Patients who suffered a stroke due to large vessel disease had an additional risk factor.
"The pattern of excess mortality among people who live alone showed up here as well. Among the other risk factors for recurrence was the severity of the original event, along with diabetes or coronary artery disease. Physical inactivity increased the risk of cardiac infarction after stroke", says Dr Redfors.
In the research it was also found that a vast majority of stroke victims still had problems with memory, focus and cognitive function at a 7-year follow up.
The authors said, "above all, serious consideration needs to be given to providing greater support and more thorough information for patients who are living alone".
Along with a pretty clear picture about your future, the ways to undo the damage are have become a little clearer with the help of this research.
Read more on Depression in Men.
For more related articles, download OnlymyHealth app.