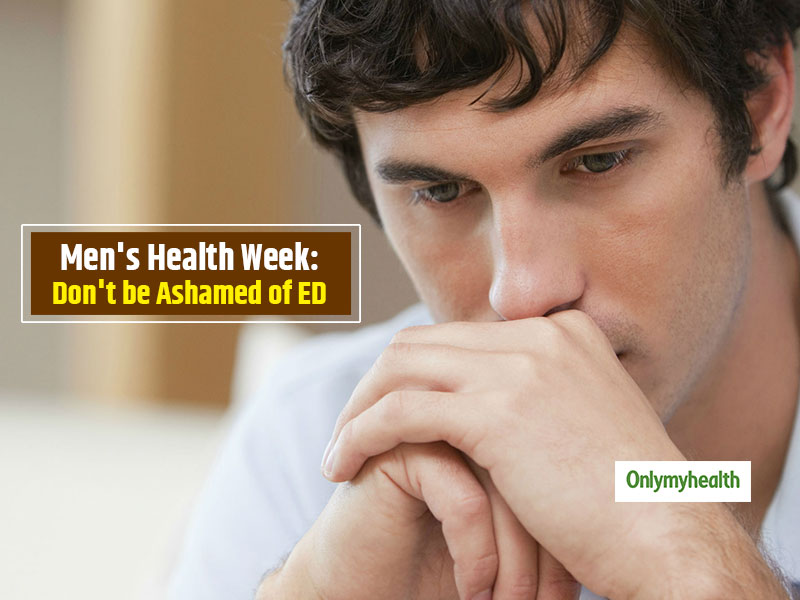 Men often end up hiding several health issues, which can be of grave concern. Due to incapability to express or fear of becoming a laughing stock in the society, men often resort to home remedies or even end up going to quacks for treatment of sexual health. Erectile dysfunction is a significant health concern that men often face but are unable to open up for a solution. ED, which was earlier said to be age-related problems in men, now is common to be found in men of all age groups.
Also read: 4 Alarming Signs of Health Problem Men Should Never Ignore
Lack of Awareness and Stigma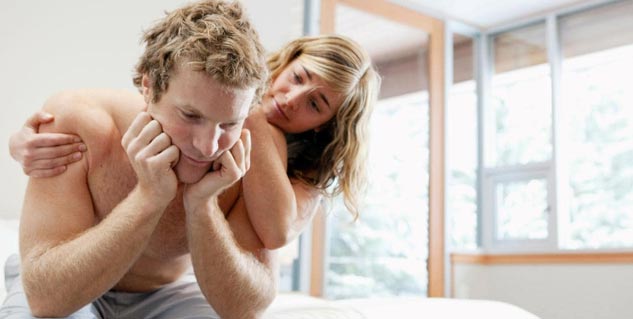 Men often associate ED with a stigma to not fulfil their partner's desire. However, it is a growing health concern with the need to be treated well on time. In today's time, when the masses are aware of the general health and wellbeing, young men are getting ED due to psychogenic diseases. In this type, the younger men, often unmarried, reeling under the stress of finding a partner are affected. Several acquired diseases also can be a reason for ED. Cardiovascular diseases can be a resultant of ED in men. One should be aware of the situation and be open about treating their problems. More than 90 million men are affected with ED but end up losing their partners due to lack of acceptance. Did you know that there are several treatment options like implants that can help address the problem? Some of the precursors to ED can be:
Erratic working hours and disturbed sleep patterns
Sedentary lifestyle
Lack of physical activities and little or less movement in the body in day-to-day life
Also read: Male menopause? Yes, it exists
Also, some of the conditions that increase the chances of ED in men include:
Cardiovascular diseases
Excessive smoking
High cholesterol
Understanding ED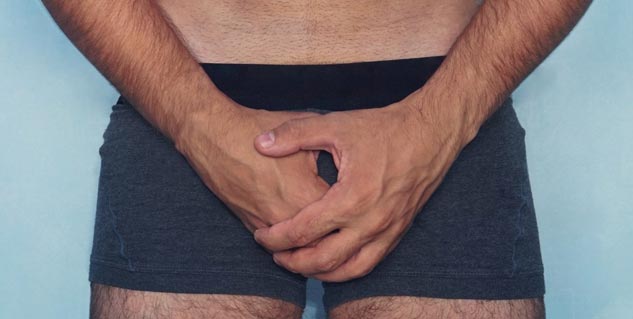 Dr Vineet Malhotra, Clinical Director, Urologist & Andrologist, Diyos Hospital, New Delhi, says, "Multiple treatment options are available for men suffering from ED. From sending acoustic waves to different parts of the male organ to counselling sessions, men can very well be treated owing to several advancements in the technology. Lack of awareness is one of the major problems faced in India. Medical speciality like 'Andrology' helps treat men with ED."
ED is often classified into three major categories, denoting its severity – Mild, Moderate, Severe. It is essential for men to understand the symptoms of timely treatment. "With the advancement in andrology, ED patients can now be treated. This treatment option includes the use of a vacuum erection device, which is a hollow tube with a battery-operated pump. The tube is used to suck the air inside the tube. This helps in increasing the flow of blood in the veins, adds Dr Vineet Malhotra.
Following are some of the psychological symptoms of ED on a patient:
Lost relationship with the partner
Low self-esteem due to lack of awareness due to ED
Lack of or no intimacy with the partner
Depression or stress
To counter these issues, one should do the following:
Do not hesitate to share your problem with a doctor
Understand the symptoms and look for timely treatment
It is easy to go into depression but equally essential to be upfront of the issues
Be open about your problem to your partner
Lastly, don't think of it as a stigma, it is a medical condition, which can be very treated
Read more articles on Men's Health