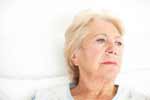 In a clinical trial where cancer cells were targeted by modified version of the measles virus has shown positive early results.
In a rather surprising fold of events, Myeloma bone cancer in a woman was cured by of measles virus. The research reveals that virus meant to cause diseases, actually cured a life-threatening illness- Multiple myeloma or bone marrow cancer which is an incurable disease.


Mayo Clinic was demonstrating a clinical trial of which the woman was a part; the demonstration was meant to show that cancer cells can be killed with injections of a genetically-engineered virus through a process known as virotherapy. Two patients in the study received a single intravenous dose of an engineered measles virus (MV-NIS) that is selectively toxic to myeloma plasma cells.

Stacy Erholtz, 49, from Minnesota, was one of the two patients in the study who received the dose last year, and after ten years with multiple myeloma has been clear of the disease for over six months.

"It was the easiest treatment by far with very few side effects. I hope it's the future of treating cancer infusion," Erholtz was quoted as saying by KARE-11.

It's important to note that a short-term remission in one of the two patients who are described here doesn't come anywhere close to being a general cure for this type of cancer. Equally important is the fact that attempts to turn viruses into cancer killers go back decades, and a lot of the early trials also looked very promising. But to date, none of the viruses have been turned into treatments.

The idea behind using a virus to target cancer is the same one behind most other cancer treatments: cancer cells, although they look a lot like normal ones, have some key differences. Cancer cells express different proteins on their surface and control their growth differently. So it's possible to use these differences to design the right virus to specifically target cancer cells or only proliferate when infecting them. This may then lead to the death of the cancer cell, either by the virus itself killing it or because the virus attracts an aggressive immune response.

"We have known for some time viruses act like a vaccine. If you inject a virus into a tumour you can provoke the immune system to destroy that cancer and other cancers," said Dr. Steven Russell, a Mayo Clinic haematologist, who spearheaded the study.

"This is different, it puts the virus into bloodstream, it infects and destroys the cancer, debulks it, and then the immune system can come and mop up the residue," Dr. Russell said.

The participants were chosen because they were immune-compromised and couldn't fight off the measles before it had time to attack cancer. Both the patients had limited exposure to measles previously and therefore had fewer antibodies against the virus and had no remaining treatment options. While Stacy's cancer was fully cured, the other patient's illness returned after nine months.

However, larger trials and multiple treatments with the virus (instead of a single dose, as detailed here) are going to be needed to draw any conclusions about this treatment. In fact, we can't even be certain that this use of the measles virus is safe without the results of the full trial being reported.

Source: The Hindu

Image Courtesy: Getty


Read more Health News.