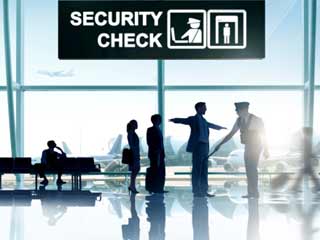 In order to prevent the Ebola virus from entering the state, Bombay High Court directed the Maharashtra government to install thermal scanners at Pune and Nagpur airport.
As a measure to prepare the state for the looming danger of Ebola virus, the Bombay High Court has ordered the state government to step up thermal scanners and deploy medical teams at Pune and Nagpur airport within 48 hours.

A bench comprising of justice Abhay Oka and Girish Kulkarni said "considering the seriousness of the matter, provide health screening facilities (for passengers) on par with that provided by the Central gov at Mumbai international airport".

The order was passed by the court after a public serving litigation was filed by activist Ketan Tirodkar.

Tirodkar wanted the court to direct the Union home ministry to issue a notice to Mumbai international airport which instructs to prevent passengers arriving from West African countries from alighting from the aircraft.

Counsel Rui Rodrigues who represented the Union government submitted another affidavit by Dr VL Golak, the senor regional director, Ministry of Health and Familt Welfare, informing that all necessary steps had been taken to make sure that the passengers travelling from the affected countries are properly scanned before they are let into the city.

Rodrigues said "many foreign countries rely on passenger health cards and details received from exiting airports. But India has taken a huge stride forward, taking extra steps to avoid any outbreak of Ebola virus in the country".

The bench who accepted the affidavit said "we are of the view that the Union govt has taken highly equipped measures".

Advocate Molina Thakur who appeared for the state said that the communication from the Union government has been forwarded to the Education and Research Directorate of Medical Education and Research and it had been considered.

In a reply to this the court said "if you (state) take delayed steps then you know the consequences. Thus, even without having the order of the court, the state should set up the facilities relying on the true copies of the affidavit of Dr Golak and the govt pleader should convey the court order to the concerned authority".
Image courtesy: Getty Images
New source: dnaindia.com
Read more Health News.