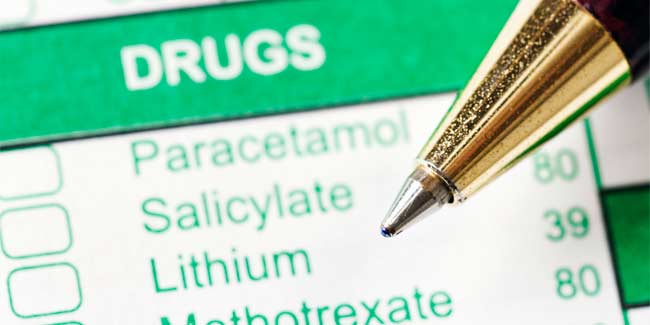 Lithium has proven effective in preventing suicidal attempts by 60 percent that are caused due to mood swings. If taken regularly, it can keep you illness free.
As per a new study published in the British Medical Journal, it has been found that lithium is helpful in reducing the tendency of suicidal attempts in patients by more than 60 percent compared to patients taking a placebo. Scientists have examined that people who suffer from mood disorder face a 30 times greater risk of suicide than the general population, but this new study suggests that lithium can reduce the risk. This research was conducted by the scientists from the University of Oxford.

Generally, lithium is used as a medication for psychiatric disorders, specifically bipolar disorder and depression. Several studies have been conducted earlier that showed that lithium might play a role in reducing suicide rates that are associated with psychiatric disorders. 48 trials from the year 1968 to 2013 that involved 6,674 participants were examined in the study conducted by the University of Oxford. This particular study was 70 percent larger than any previous studies that examined the benefits of lithium.

Apart from lithium, a number of drugs relative to a placebo were tried on trial participants, such as amitriptyline, carbamazepine, valproate, fluoxetine, fluvoxamine, imipramine, lamotrigine, mianserin, maprotiline, nortriptyline, olanzapine, phenelzine, quetiapine, and thyroid hormone. Lithium treatment resulted in fewer numbers of suicides, when compared with these drugs. The treatment also showed some benefit for preventing cases of self-harm, although the correlation was not as strong.
To this, Edward Shorter, PhD FRSC, professor of psychiatry at University of Toronto has stated that lithium has been used for suicide prevention for 30 years. He also added that if taken regularly, lithium can keep you illness free. Preventing suicide is important, but it's not the only benefit of lithium.


Read more Health News.