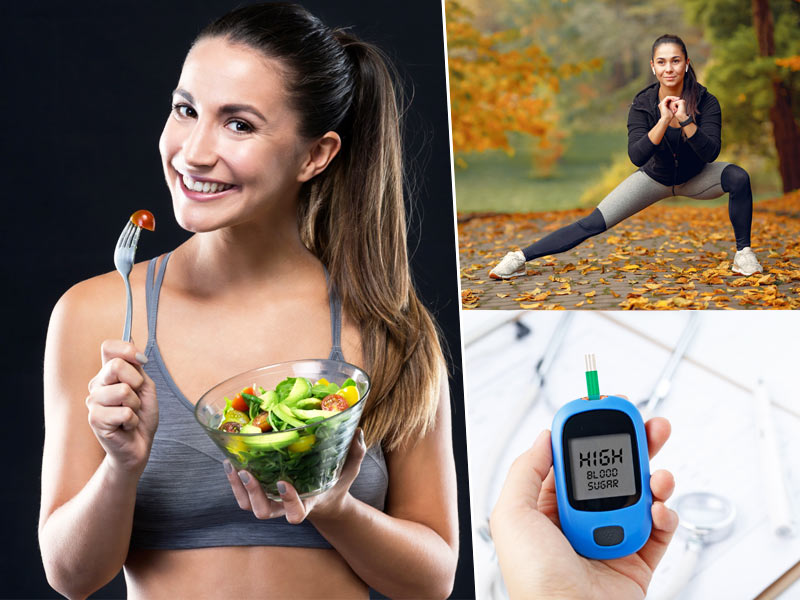 About 77 million of India's 1.4 billion population suffer from diabetes. It stands second, next to China, on the list of countries with the most diabetics. Diabetes is a chronic disease characterized by high glucose levels in the blood. If left unmanaged, it can cause cardiovascular diseases, kidney diseases, loss of vision, and other serious health issues. Among its many types, type-1 and type-2 diabetes are the most common. And in both cases, genetics plays a role. It means if you have someone in your family suffering from this disease, it automatically increases your risk of it too. If this is the case with you, are there ways to protect yourself from it? If yes, what are the lifestyle changes one can adopt to prevent diabetes? To get an answer to this question, Onlymyhealth spoke to Dr. Suranjit Chatterjee, Senior Consultant, Internal Medicine, Indraprastha Apollo Hospitals, New Delhi.
Risk Factors Of Diabetes
Several factors increase your risk of diabetes. Here are some of them, according to the US Centers For Disease Control & Prevention (CDC):
Type-1 Diabetes
Family history
Age: Children, teenagers, and young adults are at a greater risk.
Type-2 Diabetes
Lifestyle Tips To Prevent Diabetes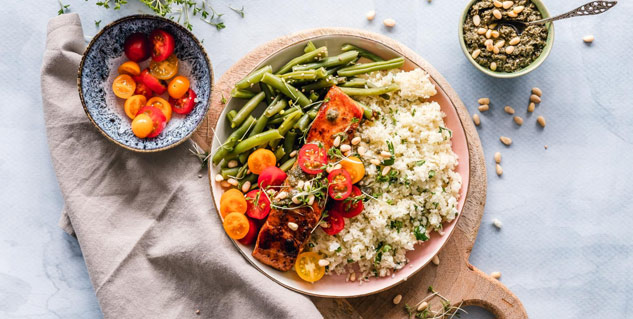 (Photo Credit: Unsplash)
The onset of type-1 diabetes happens suddenly. "Hence, unfortunately, there isn't much you can do," said Dr. Chatterjee. However, following the diagnosis, you can manage it with insulin, medication, proper food, and a healthy lifestyle.
Type-2 diabetes, fortunately, is a more preventable disease, the doctor said. Since lifestyle plays a huge role in it, you can prevent it to some extent by developing a proper lifestyle. Here are five lifestyle tips you must follow to prevent type-2 diabetes if you are genetically predisposed to it:
1. Lose Weight
Since being overweight or obese is a risk factor for type-2 diabetes, hence, you can prevent it by losing weight. And to do that, you need to eat properly and exercise. Portion control and staying clear of a sedentary lifestyle are some tips that can help.
2. Balanced Food
One of the components of a healthy lifestyle is healthy food. Hence, have balanced meals that contain all macronutrients and food groups. Eat lots of seasonal fruits and vegetables, whole grains, complex carbohydrates, proteins, and healthy fat for ample nutrition.
3. Exercise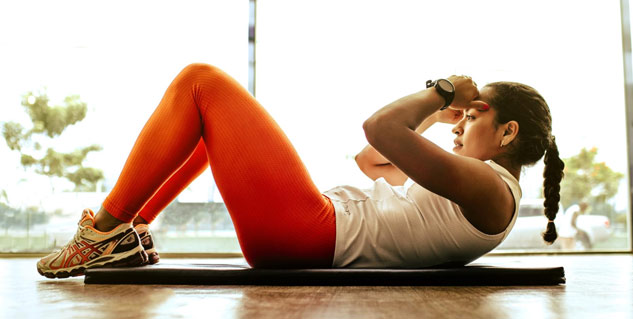 (Photo Credit: Unsplash)
Enough physical activity is also crucial to prevent type-2 diabetes. Hence, brisk walk, play, swim, do yoga, cycle, or do any exercise of your choice. It'll protect you from this disease and keep you fit and happy.
4. Stress Management
According to Dr. Chatterjee, stress also contributes to diabetes. Hence, do the needful to manage stressful situations. Deep breathing, meditation, and Yoga are some of the ways you can manage stress.
5. Sleep
Although often ignored, proper sleep is a crucial component of a healthy lifestyle. Hence, sleep for 7-8 hours daily. Also, consider developing a sleep routine, make your room pleasant and cool, avoid caffeine and heavy food close to your bedtime for sound sleep.
Also read: Diabetes Management: How To Keep Blood Glucose Level In Check
Type-2 diabetes is a serious ailment to live with. It can put major restrictions on you, barring you to live your life freely. Hence, if it runs in your family, you must take the requisite steps to steer clear of this disease and live your life happily and healthily.
(With inputs from Dr. Suranjit Chatterjee, Senior Consultant, Internal Medicine, Indraprastha Apollo Hospitals, New Delhi)
Photo Credit: Freepik