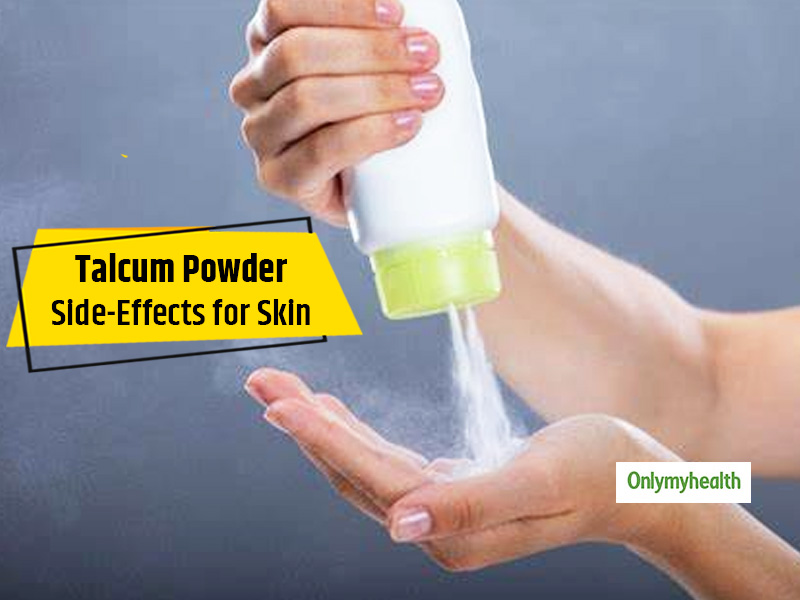 Talc is the softest mineral found on earth and its use includes skin, cosmetic make up as well as food items. A moisture absorber that helps with friction and keeps skin dry, talc is a product that has long been used for many day-to-day skin uses. Yet, it has always remained under the questioning for it is claimed to be cancer causing. Big firms have been involved in various lawsuits too for the claims of their products being carcinogenic.
Highlighting the negative effects of talcum powder on the skin, Dr. Pooja Aggarwal, Consultant Dermatologist, Artemis Hospital, gets in touch with Onlymyhealth, thus, "Normally, people use talcum powder during summers to avoid perspiration and keep the skin dry, but the starch present in talcum powder leads to caking or formation of clumps around groin region and areas of moisture as the area is occluded and can attract infections. Secondly, components present in talcum powder can lead to skin irritation and Dermatitis or Eczema kind of conditions. Further, talcum powder can clog the pores, thereby, impairing sweating and leading to rashes, by raising body temperature. Presence of components like Asbestos in some powders can increase the risk of lung cancer."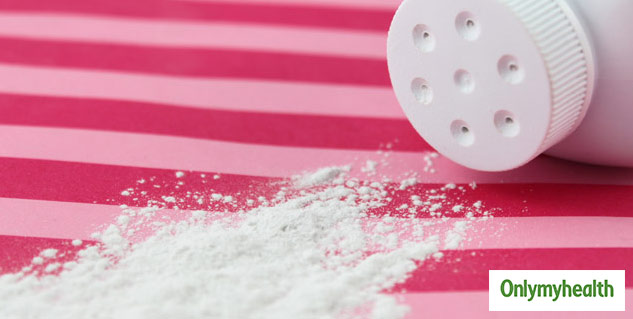 Also Read: What Are Face Serums? Check Out The Benefits, Types And How to Apply
Why do we rely on Talc at all?
Talc has been used in our daily lives to prevent irritation due to summer heat, prevents rashes due chaffing, eases friction on the skin. With much utility and convenience, talc is often the go-to choice for all of us. Its use by men and women alike makes it even more of a favourable product for skin care.
What is the Actual Link between Talc and Cancer?
Originally talc is made of minerals-magnesium, silicon, and oxygen but in its natural state, it contains asbestos, which is held responsible for cancer when inhaled. After many controversies and involvement of big companies due to its carcinogenic nature, talc free or asbestos free forms of products have been introduced in the market.
Generally stating, a chemical substance used in excess, and something such as talc, which has great absorption capacity can easily make us prone to cancer. Mesothelioma is a tumour that is a result of inhaled asbestos. Workers with jobs at or near asbestos releasing area are highly prone to it. Whereas domestic causes could be inhalation of talc or cosmetic products such as blush with asbestos containing talc.
The Quintessential Baby Powder Case
A few years ago the case of Johnson's baby powder stormed the cosmetic and skin care industry with the claims made by women about cancers due to long term use of baby powder. This led the companies pay huge compensation to the affected. This news caused great confusion and doubts on the company as well as other regularly used talcum powders. And hence people became sceptical in buying or using those products. The company had to discontinue the product for a while and later defended the safety of the powder.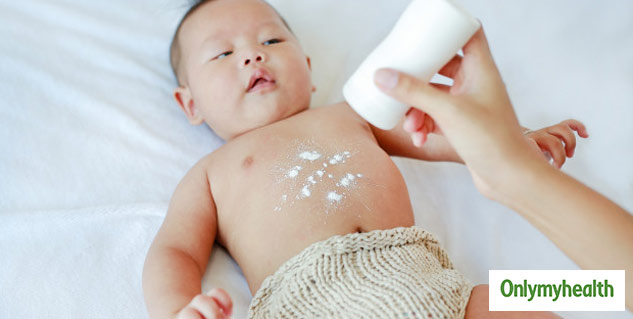 So, what is the Safety of TALC?
As per the Food and Drug Administration (FDA) about the various claims on the safety of talc states the following. Few scientific articles from 1960s only suggest a potential association between the use of talc in genital area and ovarian cancer. Yet these studies do not provide accurate links for the risks involved. The FDA also states that talc and asbestos could be found in proximity in the earth while mining, which can contaminate the talc with asbestos and hence the problem aggravates from there. Sudden inhalation of the talc can cause respiratory problems such as coughing, breathing difficulty, and eye irritation. Sometimes, burning sensation in the throat or eye; abdominal troubles such as vomiting, diarrhoea may also occur.
As per the FDA guidelines and conclusion-
Talc containing asbestos has been classified a "carcinogenic to humans" whereas talc not containing asbestos has been classified as "non-carcinogenic to humans".
Also, perineal (genital) use of talc-based body powder may be "possibly carcinogenic to humans"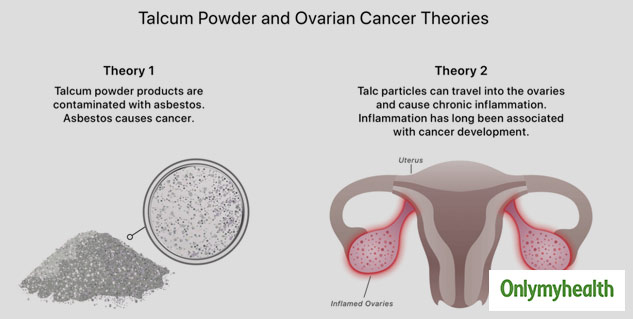 Also Read: Sunscreen Vs Sunblock: How Are These Different From Each Other?
Our Safety is mostly in our hands
Too much use is not great at all. The quantity and frequency of application on the skin should be controlled. And use in the perineum areas should always be consulted from the doctor. Before buying cosmetic products, one may avoid the ones containing asbestos or adopt products that do not contain talc at all. A lot many DIY products can be made and put to use.
Read more articles on Skincare