According to researchers, guests who come home for a visit emit 38 million bacterial cells in an hour. Even if the guest walked in to the kitchen and held his/her breath, he/she would still emit 10 million bacterial cells in just 60 minutes by way of shedding their skin. Jack A Gilbert, associate professor at University of Chicago, said "Nearly all of the germs graciously donated by our friends and family are not disgusting. They are probably good for us in many different ways".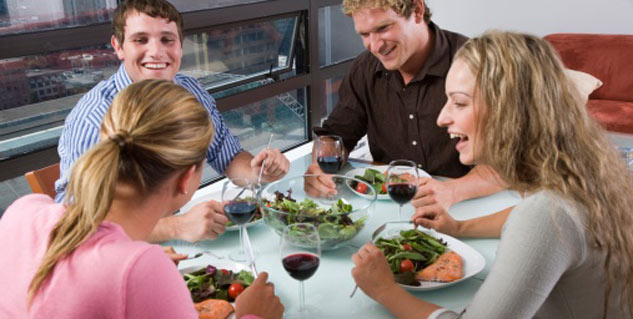 Gilbert further added that keeping ourselves and the environment around us over-sanitised may eventually leave us with a weak immune system. While constant hand-washing may prevent a dangerous flu attack, it my keep us from developing immunities. He said that while we have done well to keep out the bad bacteria, we haven't done enough to bring in the bacteria that we need because of an indoor, sedentary lifestyle.

It is said that letting young children interact with a wide variety of animals helps them to improve their health. Gilbert supports the idea that our social rituals such as hand washing, kissing, hugging, etc have evolved over millions of years as a way to share, spread as well as develop immunities to different bacteria.

Read more health news.
Image source: Getty
Source: timesofindia.indiatimes.com