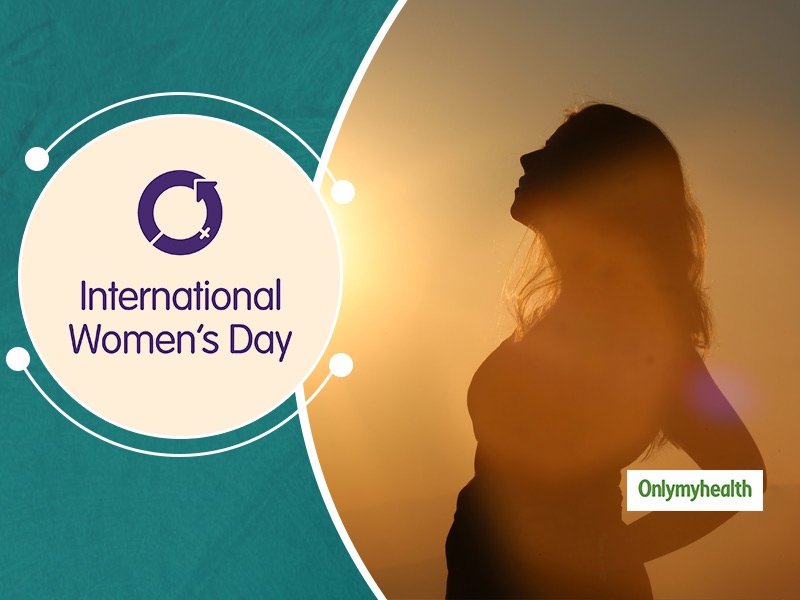 Who are we - a daughter, sister, wife, daughter-in-law, mother, friend, colleague, professional? With the addition of roles, comes the addition of responsibilities and we strive hard to handle everything in a very dignified manner. Traditionally, women were considered to only take care of their home/family. But today she not only handles her household chores and family but also manages her career.
We say we are empowered. But are we?
Empowerment does not only mean to move out of the house, earn and be aware of our rights but to also exercise our rights. The first and foremost being able to take care of her health. With undernutrition and micronutrient deficiency (anaemia, vitamin and calcium) on one side, there is a dual burden of overweight, obesity and chronic degenerative disorders. The World Health Organization (WHO) has divided our lifestyle patterns into three categories and given recommendations on our body's nutrient requirements based on these: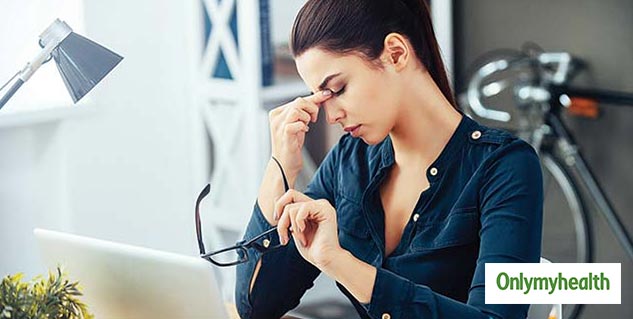 Sedentary: You don't have a regular amount of physical activity. You spend most of your time sitting, standing, leisure walking (30 minutes) or housework.
Moderately Active: You walk briskly (5-6km per hour) or exercise for an hour at a moderate intensity level every day: riding a bike on flat surfaces, doing yoga, weight training or aerobics.
Highly Active: You get vigorous exercise for two hours every day. These activities make your heart work at maximum efficiency: playing basketball or soccer, farming or labour-intensive work, biking or hiking and high-intensity aerobics
According to the WHOs latest report, nearly 65% of the Indians especially the urban population follows a sedentary lifestyle i.e we hardly carry out any physical activity. In such case, if you eat like a highly active person (aka high-calorie meals every day) and don't burn it staying sedentary then what would be the consequences? Whether you are a homemaker or a professional doing a 9 to 5 job, and unhealthy dietary habit and lack of physical activity can lead to increased risk of chronic degenerative disorders and non-communicable diseases (diabetes, hypertension, cardiac diseases, cancer, respiratory disorders).
Also Read: All About Knee Replacement Surgery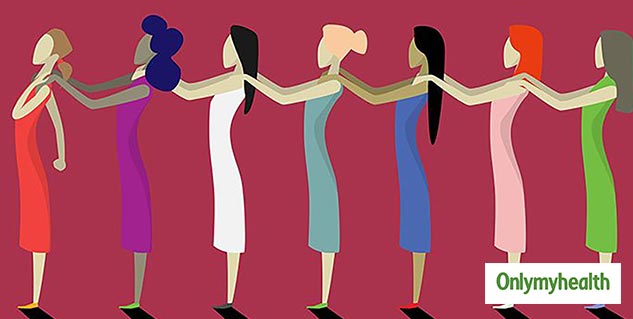 Are you a Sedentary woman? Are you facing the difficulty of maintaining desirable body weight and staying healthy? A safe and nutritious diet, regular exercise regimen and good sleep are three keys to maintaining good health.
Try these tips by Dr Meghana Pasi
Do not skip your breakfast: include proteins, fibre, and complex carbs. Have idli/dosa, poha, veg parathas, eggs, salad, milkshakes etc.
If you are a working woman, take your lunch Dabba. Avoid eating out at the canteen every day. Choose salads, sprouts, curd, veggies, dal and chapatis and avoid chutneys, pickles, papad, fried foods and sweets if you prefer the canteen thali.
Pack some snacks for office like roasted chana/peanuts, puffed rice, fruits, nuts etc to deal with evening hunger pangs and urge to eat outside food.
Replace tea/coffee with coconut water, lassi, buttermilk, green tea, lime juice
Avoid carbonated beverages, sweetened drinks or juice concentrates.
Include at least 3 fruits and 3-4 servings of veggies in your meals through the day.
Read nutrient labels while purchasing packaged foods from the market.
Avoid red meat.
Include more millets and whole grains, avoid refined flour like maida.
Keep a check on your salt intake: limit it to 1tsp/day.
Keep yourself hydrated. Drink plenty of water (2-3 litres/day).
Vitamins and mineral play a very important role in our body functioning along with carbs, proteins and fats. Hence, eat foods rich in these nutrients to stay away from deficiencies.
Folate: When women reach childbearing age, they need folate to help decrease the risk of birth defects. Include citrus fruits, leafy greens, beans, peas, fortified cereals.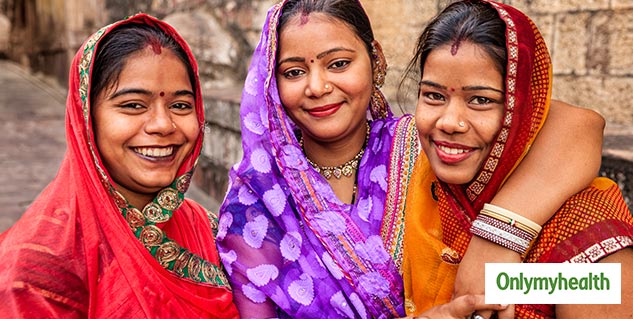 Physical activity/exercise
After a woman hits her 30s, bone loss sets in gradually. Similarly, after her 40s, women also start losing muscle mass. This is often replaced with fat as the metabolism slows down. At this time, weight-bearing and muscle-strengthening exercises will help not only to strengthen the muscles and maintain weight but also build bone mass, strengthen the joints and connective tissues and reduce bone deterioration. Further, a pound of muscle burns three times more calories compared to a pound of fat.
Hence, do not shy away from strength training. Lifting weights will not make you muscular like men as women do not produce as much testosterone (the hormone that drives muscle growth), instead of strength training will help tone your body and make you look and feel younger.
Observational studies reveal that enhanced musculoskeletal fitness is positively associated with functional independence, mobility, bone health, psychological well-being and overall quality of life and is negatively associated with the risk of falls, illness and premature death.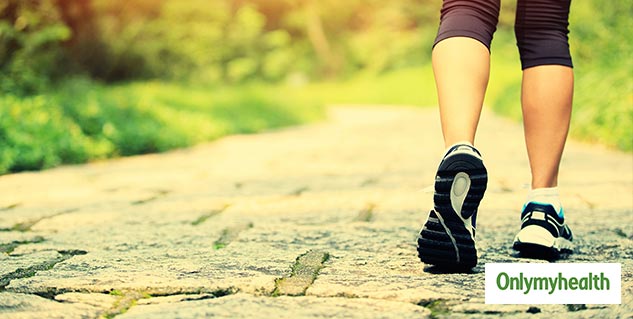 Try these tips by Dr Meghana Pasi
Take the stairs in place of elevators at home or in the office.
Walk down to the market to buy groceries and veggies.
Join a yoga class or go swimming.
Get up from your desk every half an hour, stretch and walk down to refill your water bottle.
Take a brisk walk for 30 min every day (morning or evening).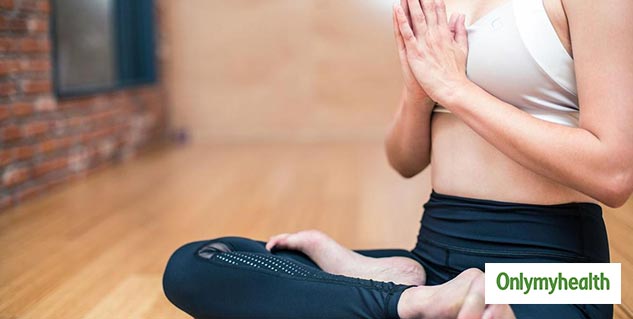 Play football, badminton, skipping with your kids.
Take them to a garden instead of visiting the mall on weekends
Join a dance class / Zumba if you enjoy dancing
Do gardening
In the long term, an investment in nutritious food and physical activity can make the difference between being fit and healthy enough to be active and productive through late middle age versus being in a situation where chronic health issues become the reason to derail and drag down an otherwise fast track fun-filled life.
(Authored by Dr Meghana Pasi. She is a public health nutrition consultant with Arogya World's MyThali program).
Read more in Miscellaneous