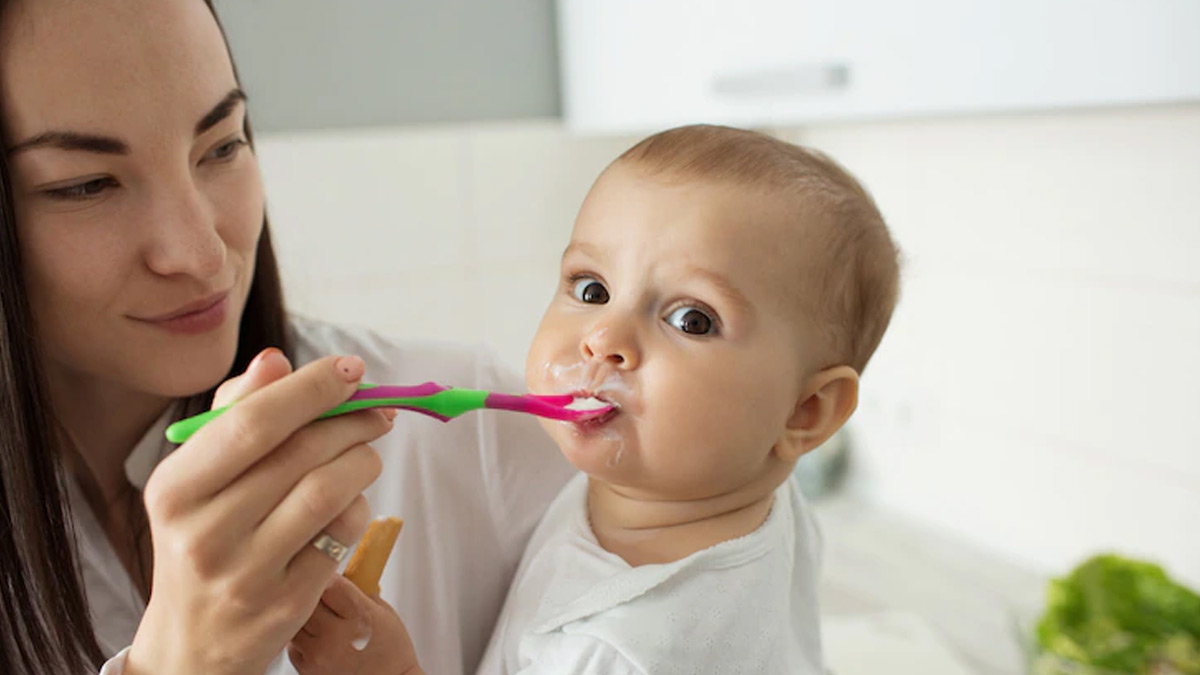 Infant dental care is equally essential as that of an adult. Ignoring oral hygiene in infants as they do not have teeth can be counterproductive and, sometimes, lead to complications. Parents should take care of their infants' oral care right from the day of birth. The first step is crucially getting your baby acclimated to having their mouth cleaned.
The eruption of the first few teeth also serves to commemorate the first trip to the dentist. Consider going to a paediatric dentist skilled in caring for a child's oral health. The first dentist visit for your child is a wonderful time to discuss your worries. This initial appointment is the opportunity to ask them any questions you may have regarding teething or how to clean your baby's teeth properly. You can ask the following questions to properly take care of your infant's oral hygiene.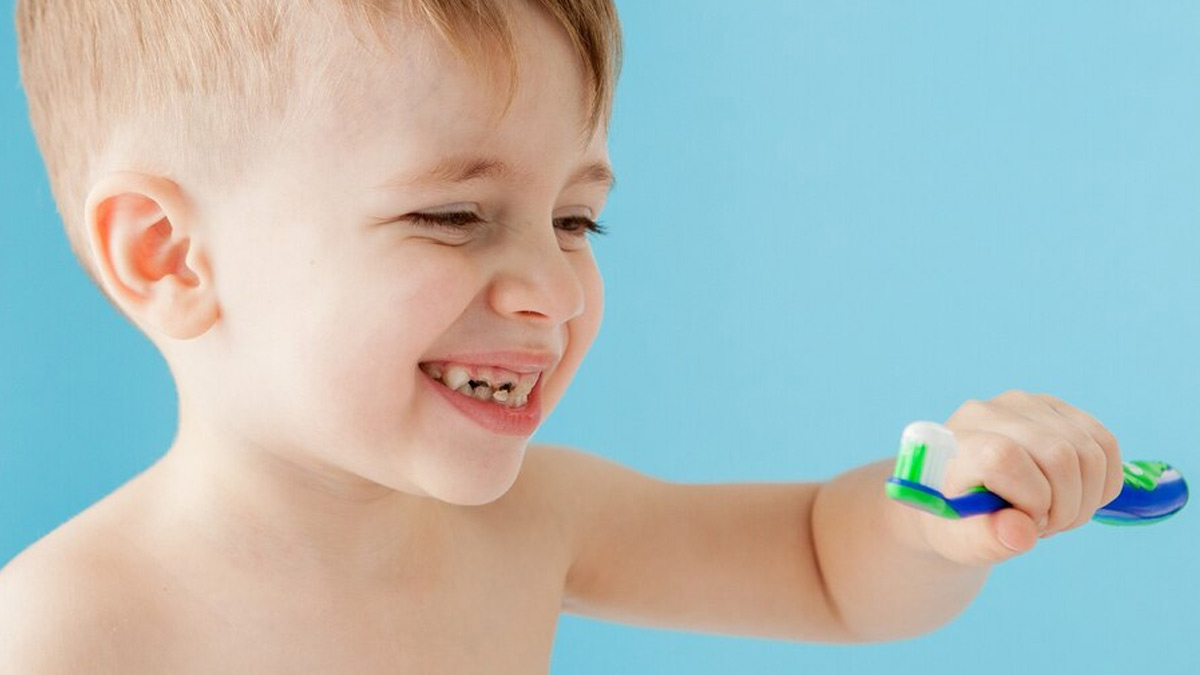 Also Read: Expert Tips To Prevent Water-Borne Diseases In Infants
Should Teeth Cleaning Be Done In Babies?
Babies have temporary teeth that usually erupt from six months. As the child grows, these teeth eventually fall and get replaced by a permanent set of teeth. Many may argue about cleaning the baby's teeth when they eventually fall off. Taking care of baby teeth is important because they set the stage for how teeth will develop as adults.
How To Clean Baby's Gums?
Until the child's teeth do not erupt, it is important to take care of their gums. While you do not need to use a toothbrush or toothpaste, you do want them to become accustomed to wiping their gums after meals since doing so will eliminate sugar and germs from their mouths.
How To Care For Baby's First Teeth?
Parents should ask their dentist how to take care of the teeth when their baby's first teeth erupt. Parents should use a soft-bristled toothbrush that fits baby's with a small amount of fluoride-free toothpaste that is safe if the baby unintentionally consumes any.
Also Read: 5 Points To Keep In Mind While Choosing Your Infants' Meal
What Should Be A Healthy Diet For Baby Teeth?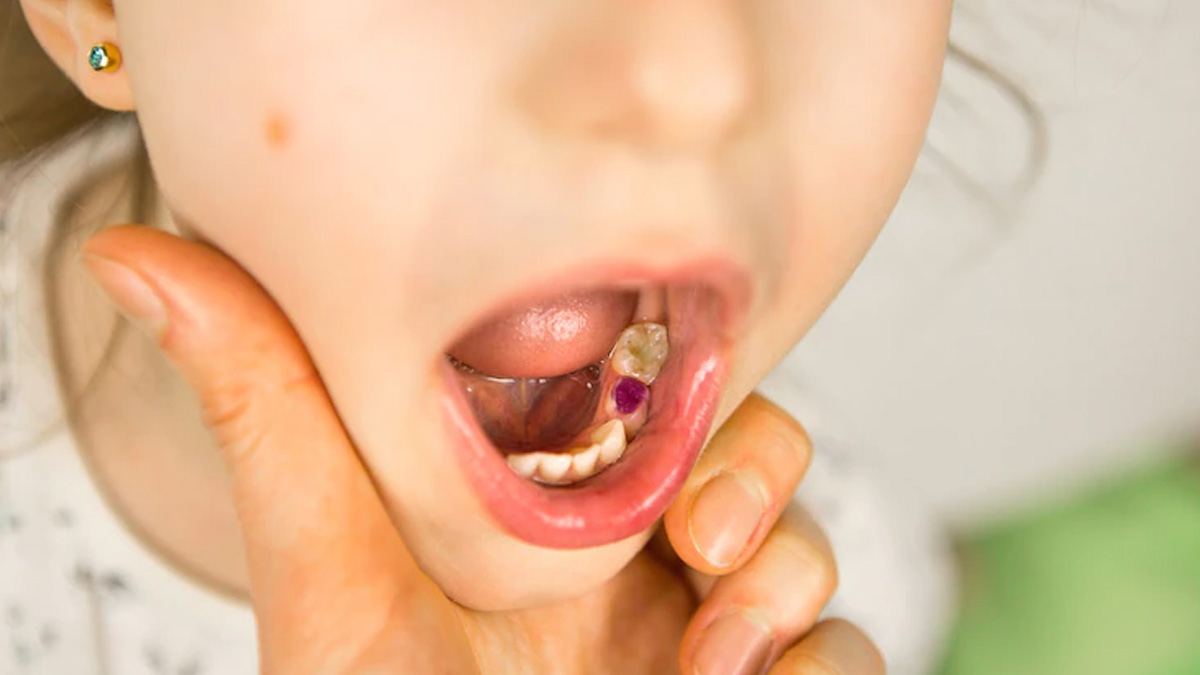 What you eat significantly impacts your teeth. This is true in the case of both adults and children. Ensure your kid consumes a healthy, balanced diet to promote good oral practices. Limit their use of sweetened beverages and snacks because these are the ones that can cause cavities and tooth decay. Maintaining safe eating habits will prevent the spread of bacterial infection. Ensure not to share the child's utensils and oral health deposits, such as the toothbrush.
What To Do In Case Of Toothache?
Sometimes the baby can also suffer from toothaches. In that case, parents should know the appropriate plan of action. The aching area should be rinsed with warm salty water to ease toothache. If the affected area suffers swelling, a cold compress can be used to provide relief. Most critical, have your child treated as soon as possible at a paediatric dentistry office.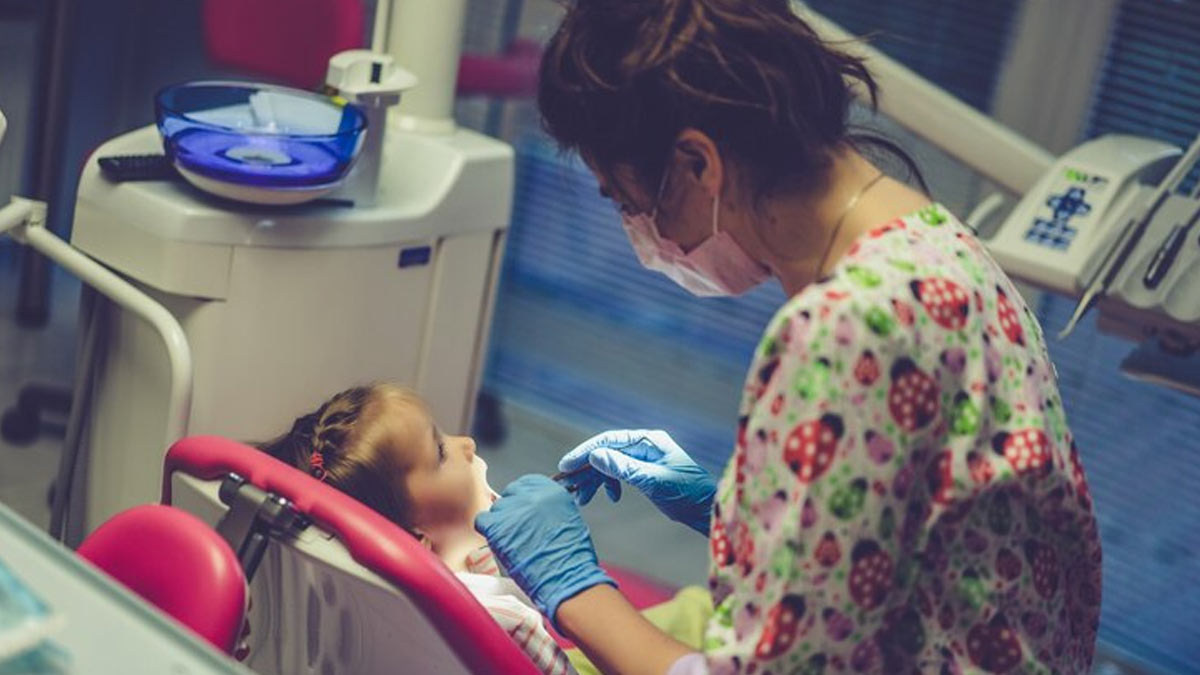 Oral care for infants is simply the start of a lifelong dental hygiene practice. If you have any issues with care for your child's teeth, talk to your dentist.
Image Credits: freepik