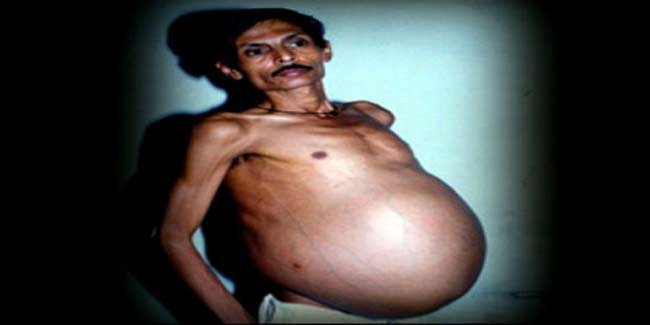 Sanju Bhagat, a 36-year-old farmer from the city of Nagpur in India expected little from his growing belly, which he was always self-conscious about almost all his life. This psychological impact of his belly, however, came to a standstill when in the summer of June 1999, he started to feel breathlessness. He was then rushed to the hospital where doctors were quick to assume that he perhaps had a giant tumor that needed immediate removal. This pushed them to put him on the operation table immediately.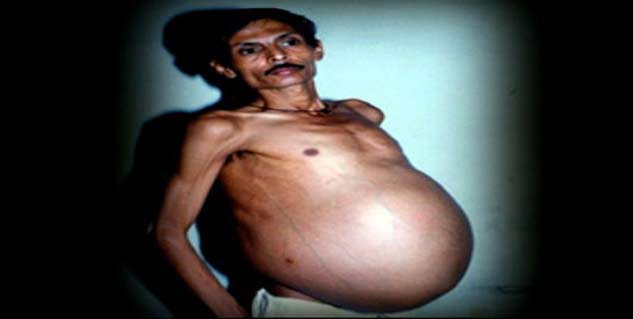 Dr. Ajay Mehta of Tata Memorial Hospital in Mumbai, who was working on Bhagat's case said that the tumor was so big that it was putting pressure on the diaphragm, making it difficult for Bhagat to breathe. He added that the size of the tumor was too big for them to consider operating on and they thus, expected to face a lot of problems.

Dr. Mehta pointed out that he was capable of spotting a tumor as soon as he started operating, but in Bhagat's case, he could not figure out until he realized it was a case never encountered before. As the doctor cut deeper into the stomach, gallons of fluid spilled out to reveal an extraordinary mass of flesh. "To my surprise and horror, I could shake hands with someone inside. It was a bit shocking for me," he said.
Describing the creature
When the doctor put his hands further inside the stomach, he felt lots of bones. The creature seemed to have fully developed feet and hands with fingernails that were quite long. Mehta reported to have been horrified, confused and amazed upon seeing the mutated body.
Fetus in fetu
At first glance the discovery of mutated body may looked more or less like Bhagar had given birth, as would be easy to assume if he were a female. But, in medical terms, Bhagat had one of the most bizarre medical conditions called fetus in fetu, which is a rare abnormality that occurs when the fetus is trapped inside its twin. The fetus that is trapped can grow as a parasite even after birth by forming an umbilical cord-like structure that sucks on the blood of the twin until it grows big enough to cause problems for the host. At this point, it becomes necessary for the doctors to intervene.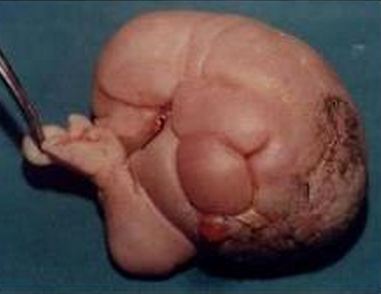 Fetus in fetu has only been recorded 90 times in the medical literature. It happens in a twin pregnancy, when one of the fetuses wraps itself around the other. The dominant fetus then grows while the host twin lives on throughout the pregnancy term like a parasite. Both twins tend to usually die before birth from the pressure of sharing a placenta. At other times, however, the host twin survives.

Bhagat was relieved after his operation and had no intention of taking a look at what Dr Mehta removed from his abdomen.

Read more on Medical Miracles.
Image source: Google Images