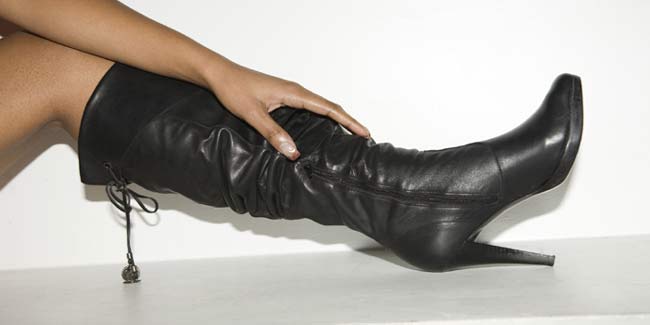 Although, monsoon gives all of us respite from summer heat, it does bring with itself several challenges, one of which is keeping leather shoes safe.
Well-made shoes are expensive, but they seem even more expensive when you have to put them away early just because you didn't take care of them. Here are ways you can waterproof your shoes this monsoon and keep them from retiring early.
A word of caution: no amount of waterproofing and polishing your shoes is going to help if you subject your shoes to water or wet surfaces continuously. There are ways in which you have to take care of your leather shoes, having your leather shoes destroyed by water is heartbreaking.
Choose a Waterproofing Compound
There has been a lot of debate on which waterproofing compound is the best. Since there are different ways of applying it on the shoe, check with a local cobbler or friend as to which one is the best to be used. The efficacy of a waterproofing compound also depends on the kind of leather your shoes are made of.
Spray the Waterproofing Compound
Once you have bought the waterproofing compound, spray it liberally on the shoes. Make sure that the waterproofing compound touches every part of the shoes, thereby forming a protective layer over the shoe to save it from water and other harmful agents, such as salt.
Test and Prepare
This step is important for every shoe that is not black in colour. Make sure that the waterproofing compound doesn't change the colour of your shoe. To test if the waterproofing compound changes colour or not, choose a discreet part of your shoe and apply a tiny amount of the compound on it to see how the shoe reacts. Build your confidence by testing different areas of the shoe. Once you are confident that the waterproofing agent can be used on the shoe, remove the laces and use a brush or rag to remove dirt.
Apply Waterproofing Compound Evenly
Make sure that you apply the waterproofing compound evenly. Ensure that a watertight barrier is formed between your shoes and water to keep the water from destroying your shoes.
What to do when Shoes are already Wet?
Remove excess water from the outside of the shoe with the help of a towel or rag.
Take the moisture out of the shoe by using a newspaper or towel.
Do not use heat to dry the shoes as heating will suck the moisture out too quickly making it susceptible to cracking. Cracked leather cannot be fixed.
Once the shoes have dried, clean and condition them with the help o f a leather cream or balm and finally polishing them normally.
Read more articles on Fashion and Style.