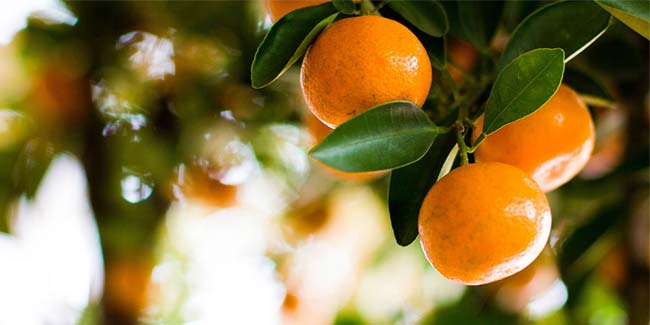 Oranges have a wealth of nutrients and is rich in Vitamin C, an important nutrient for skin and hair health. Apart from being a part of healthy diet, orange can be used for cosmetic purposes to boost growth and improve quality of your hair.
Oranges are rich in nutrients and have been used for improving skin health and as an ingredient in skin care products since long. However, the use of oranges in the hair care realm is relatively unknown and unheard of. The truth is that oranges contain many micro and macro nutrients which can benefit your hair health and beauty immensely. Orange juice, peel and its extract, all are a great source of antioxidants which are effective for treating hair fall and poor hair health. Here are some ways in which you can reap the benefits of this everyday fruit and get a healthy and shiny looking mane.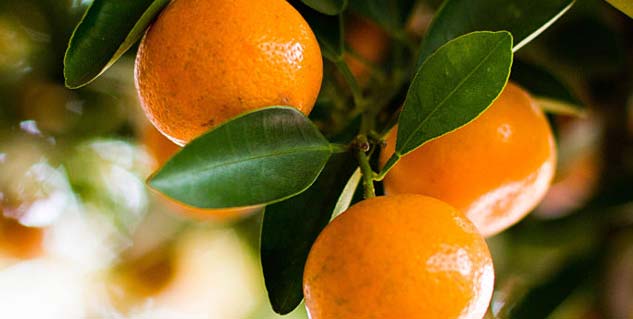 Orange peel hair mask for dandruff
This hair mask provides relief from dandruff in a few weeks and is very simple to make. To make this mask at home you will need peels from 2 to 3 oranges and 1 cup of yogurt. Mix the two ingredients in a blender until they form a uniform thick paste. Apply the paste on your scalp and let it sit for a couple of hours and then wash off with warm water. Your hair will be visibly shinier and dandruff would decrease with time.


Tip: To have a supply of orange peels even when oranges are not in season, dry the peels when they are available and store them. To dry the peels clean them with a cloth and spread them in sunlight.
Orange mask for shiny hair
Take a whole orange, with the peel and cut it into small chunks. Blend it into a paste and apply it on your hair and scalp. Make sure to reach for your roots while applying the paste. Keep the mask on for a couple of hours and wash off to reveals soft and glowing hair. You can use this mask once a week to rejuvenate and revive your hair.
Homemade orange shampoo to control oil
You can make a homemade shampoo, free from all the harmful chemicals and as effective in controlling oily scalp as the store bought specialized variants. To make your own homemade orange shampoo you will need some good quality orange essential oil, some baking soda and some water. Mix a heaping tablespoon of baking soda with 1 cup of water and add 7-8 drops of sweet orange essential oil. Store this in a bottle and shake well before each use.
Orange hair conditioner
Using vinegar or other mild acids such as lemon juice as hair conditioners is quite common. You can increase the efficiency and quality of your DIY conditioner just by adding a few drops of orange essential oil in the vinegar/lemon juice. If you do not have orange essential oil on hand, just crush the orange peel and put it in a sieve, now pour your vinegar/lemon juice through the sieve and use it after you wash your hair.
Image Source: Getty
Read more articles on Home remedies