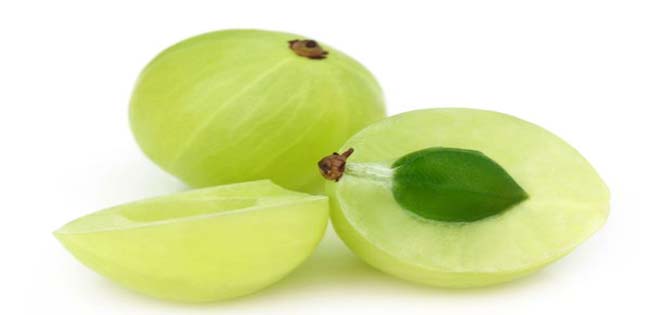 If you are from the Indian subcontinent, you probably know the importance of amla in your life. People in the subcontinent use amla as a home remedy for countless problems. Well, amla has so many useful properties that it deserves the importance it gets. Amla, also known as Indian Gooseberry, is one of the richest sources of vitamin C. The fruit is sour and astringent in taste and contains anti-oxidants and anti-aging ingredients. It has been used in ayurvedic medicines since ancient times due to its wide range of health benefits. And when it comes to weight loss, it works wonders to help you lose weight. Let's see how amla helps you with weight loss and weight management and how you can use it to achieve your goals.
Boosts the metabolism
Poor metabolism is one of the main reasons behind obesity. Amla is known to boost metabolism allowing you to burn more calories on a regular basis, thus accelerating your weight loss process.
Accelerates Digestion
Amla also helps in flushing out toxins from the body, which can hinder functioning of digestive system enzymes or slower down digestion process. Amla is also a good laxative that helps relieve even chronic constipation. When your bowel movement eases up, your weight loss also becomes easy.
How to Use it
Here are some common and effective ways to use amla for weight loss.
Amla Juice
Remove the pit from amla and cut the fruit. Using a blender, extract the juice from it. Store the juice in your refrigerator. Prepare a mixture by adding one part of the juice with three parts of water and drink it every morning. The alma juice will not only ease your bowel movement but will also boost your immunity keeping you active throughout the day. Drinking this in the morning flushes out all the toxins from your body leaving you with a great skin. To get the best results, drink amla juice regularly to lose weight.
Amla Fruit
To keep fibers of the fruit intact, you can eat a whole amla fruit first thing in the morning.
Dried Amla
You can easily get amla in its dried form from the market. Eating it when you are hungry controls hunger pangs, thus promoting weight loss. However, you need to avoid purchasing salted ones as they may cause water retention in the body. Similarly, do not go for the sweetened kind as they may add calories.


Apart from solely relying on amla you can also try the popular ayurvedic medicine Triphala which is made from equal parts of amla, bibhitaki and haritaki. Consuming this medicine or churna is considered very effective in inducing weight loss.
Image Source: imgarcade.com/ mountainroseblog.com
Read more articles on Home Remedies