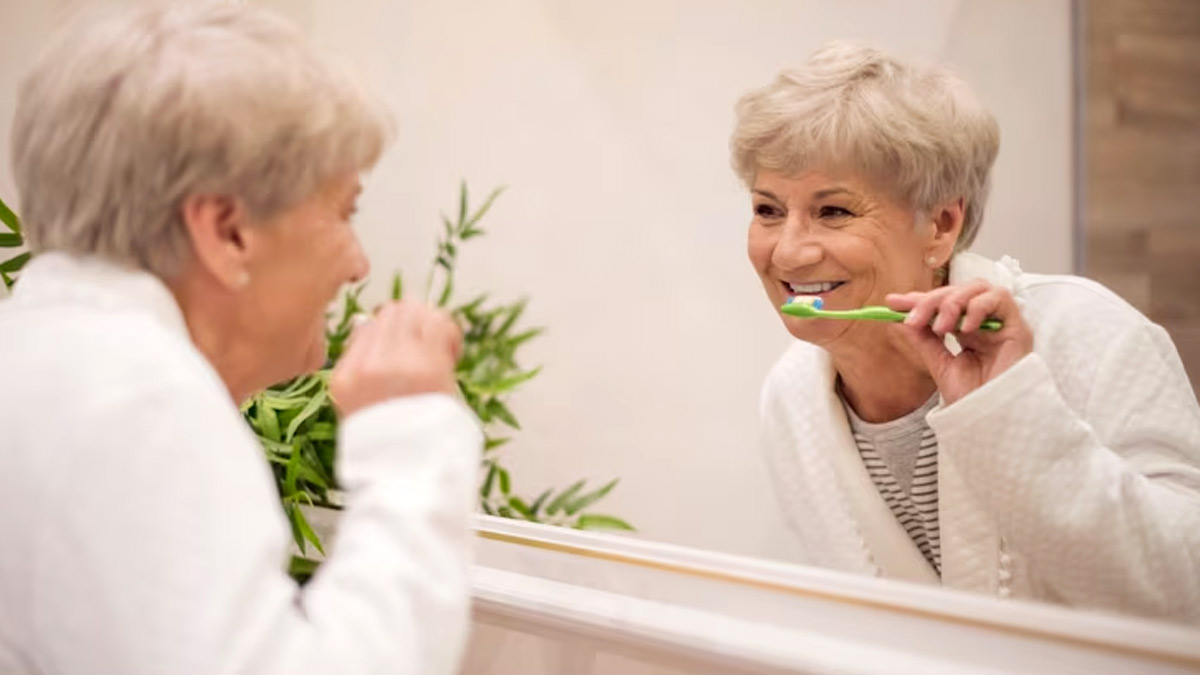 With ageing comes many oral health problems, like gum disease, tooth sensitivity, tooth decay, and tooth loss. Thus, taking care of oral health becomes important in senior years. Even if you routinely brush and floss, you might experience some dental health problems as you age. With proper brushing and flossing, seniors should go to regular dental checkups and follow healthy habits. We talked to Dr Nihal Yadav, BDS (PGI Rohtak), Amayra Dental Clinic, Kaushik Enclave, Burari, Delhi, former resident at Deen Dayal Hospital, Hari Nagar, to learn more about adult oral care.
What Oral Health Issues Come With Ageing?
As you age, you may develop issues like cavities and tooth decay, receding gum (gum disease), tooth sensitivity, dry mouth, darkened teeth, uneven jaw bone, thrush, and oral cancer. These issues can happen to anyone and can be managed with proper oral health regimes.
Taking Care of Oral Health In Senior Years
Brushing & Flossing Daily
Daily brushing and flossing keep plaque-causing mouth bacteria at bay. If this is not done, the plaque will accumulate, eventually leading to cavities, tooth decay, and gum diseases. Gum disease, when not treated timely, can lead to gum recession, which is irreversible and can even lead to tooth loss.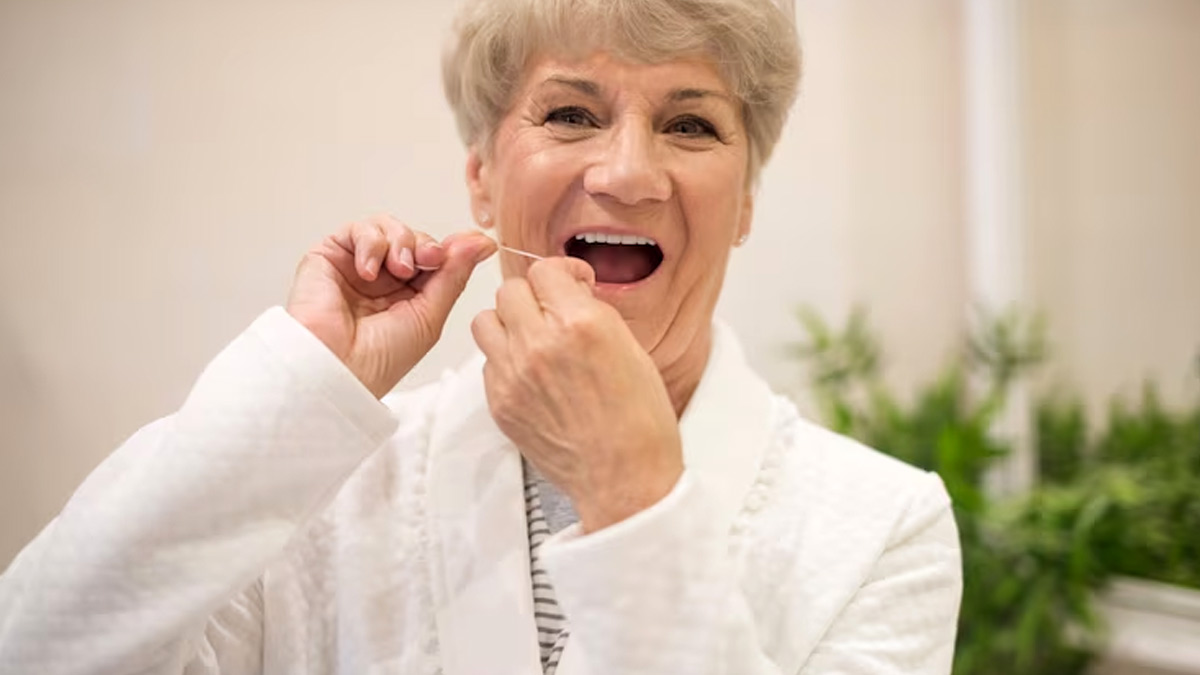 Also Read: Connection Between Hormones & Oral Health, Explains Dentist
The risk of gum disease increases in senior years, especially if they have diabetes or heart disease. The Office of Disease Prevention & Health Promotion recommends brushing teeth with fluoride toothpaste once after breakfast and once before bed. It further recommends flossing between the teeth to eliminate leftover food debris.
For people who wear dentures, their cleaning is essential, and the process is straightforward. You clean your prostheses using normal toothpaste. Simply place your dentures in your palm and brush away any food particles from your mouth.
Relieving Dry Mouth
You may also suffer from a dry mouth when you reach your senior years. In this condition, the mouth does not have enough saliva to keep itself wet, causing problems in eating, swallowing, and talking. Less saliva formation in the mouth can also have other complications. The plaque-causing bacteria and food debris will stay in your mouth for longer, leading to cavities and toothache. To have relief, make sure you talk to your doctor about this issue.
See Changes In Your Mouth
The risk of oral cancer increases in your senior years, and ageing is one of the factors for this. Thus, staying vigilant and looking for its early signs is very important. Thus, it is important to regularly visit your dentist's clinic to ensure early detection is made in this case.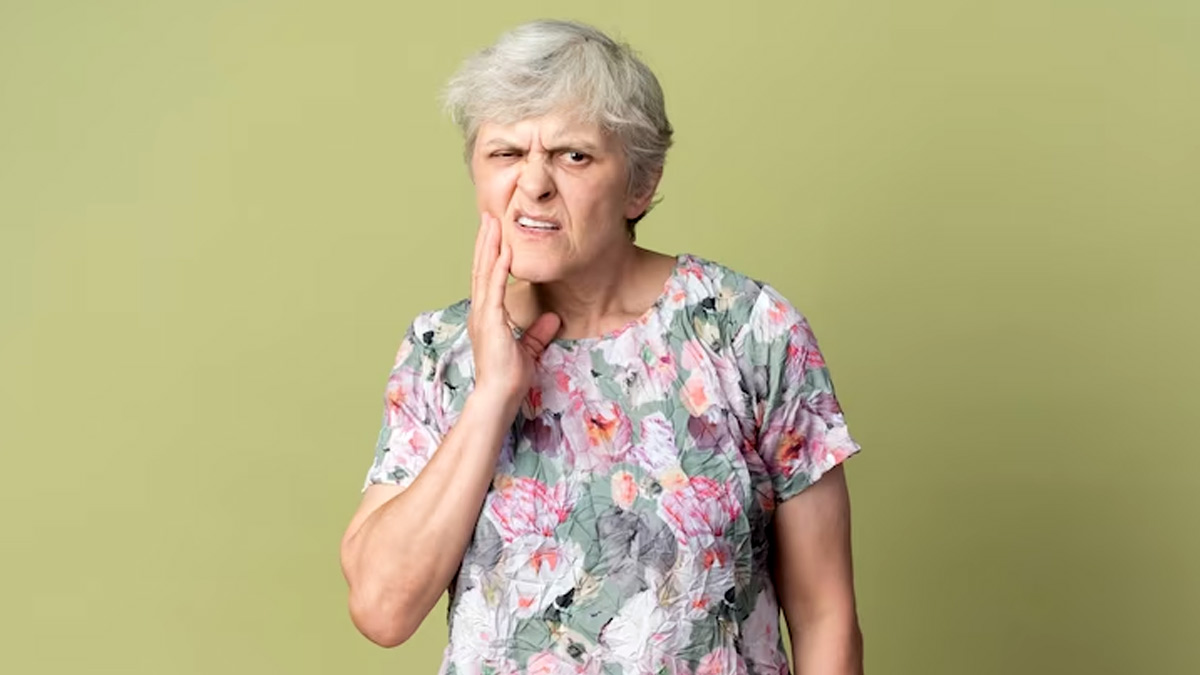 Also Read: Oral Thrush- Symptoms, Diagnosis & Treatments
Build Healthy Habits
Following healthy habits to keep oral health intact is important not just for seniors but for everyone. Make sure that you limit your intake of sugary and starchy foods. Your intake of acidic drinks should be minimal, as they also impact your teeth. Quit smoking and other products made of tobacco to minimise the risk of cancers of the mouth and lungs. Since alcohol is a dehydrating agent, make sure you limit its intake.
Takeaway
As an adult, it takes a little more to manage oral health. However, it is not impossible. If you are facing any trouble regarding this, make sure to consult with your doctor.
Image Credits: freepik