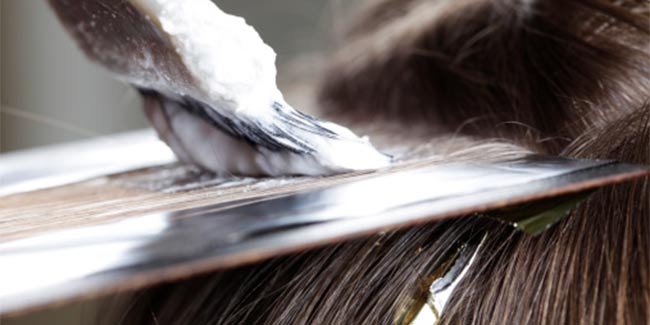 Hair colouring is not as easy as it seems. There is always the threat of dropping the colour on the skin and of course, the disturbing consequences of it.
Even pros who have been colouring their hair for years will not get it perfect all the time. There will be instances when you apply the hair colour everywhere save the place where it was intended for like on your face or hands, for instance. But, do not worry; we have come up with a few quick fixes to this problem.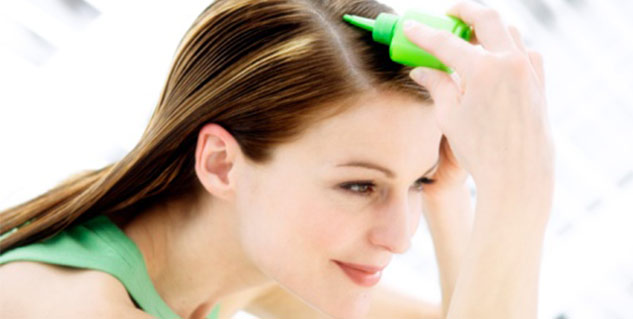 When applying dye to your hair, if it crosses the boundary line and forces you to contend with a stain on your forehead, the first thing to do is be patient for the faint line to disappear on its own. It usually disappears within a day when exposed to water and shampoo/soap from time to time. But, if you do not have the patience to wait, below are some home-tested ways of removing dye from the skin.
Removing hair dye from skin
Take a ball of cotton and dab it in olive oil. Then, gently rub the cotton on the stained part of the skin until the colour fades.
Mix facial cleanser with few drops of baby oil and apply it to the stained area using a washcloth. Then, gently apply it on the affected area and movie tip of your fingers on the affected area in a circular motion.
If your skin is not sensitive, you could try a few drops of nail polish remover on the affected part of the skin to remove the colour. If the skin burns, immediately wash it off.
Spray a few drops of hairspray on a cotton bal and before the colour gets time to become permanent, quickly rub the cotton ball onto the affected area so as to break the bond between the colour and the skin.
Your toothpaste may also work wonders for you. If you have decided to use toothpaste to remove the colour, take a small amount of it on your finger and rub the stain off. Considering that tooth paste is abrasive, it will make sure that the stains are removed without triggering any harsh skin reactions.
Mix equal parts of dishwashing liquid and baking soda together. Apply this mixture on the skin and you would be able to get the most stubborn of stains to fade away.
You can make use of toothpaste's abrasive properties to remove stains that hair dye has left behind without a worry of skin breaking out. Rub toothpaste on the stain, rinse the stain with lukewarm water and continue rubbing the stained area with toothpaste. Repeat the process until the stain is gone. In order to prevent stains, you can coat hairline with toothpaste before you start dying your hair.
Petroleum jelly is can make the stain disappear without being harsh on sensitive skin. Rub a small amount of petroleum jelly to the stain until the stain wears off.
If the toothpaste and petroleum jelly do not help erase stain marks, you can use nail polish remover to do so. You need to pour a small amount of nail polish remover on a cotton ball and rub the stain to remove it. If you experience irritation, you shouldn't continue.
Detergents can be used in case the dye is not strong enough. Dab warm water and detergent on the stain and rub it with a washcloth.
Apply baby oil on the stain and leave it overnight. Wash it off with lukewarm water the following day.
A mixture of dishwashing liquid and baking soda could be your answer to the stains left behind by hair dye. Combine equal parts of baking soda and liquid to remove the most stubborn stains from skin.
Removing hair dye from hair
If you are sulking every time you look at how badly you have dyed your hair, you could best wait for the hair to grow further long and get the dyed parts of it cut later. But, if you just can't wait to get rid of the dye, here is what you can do:
Use a hair colour remover: you will find a lot of hair colours in the beauty section in a mall or local store. But, make sure that you know which one it is that you are buying. Do enough research and avoid depending on the descriptions of it given on websites.
Mix dandruff shampoo and baking soda together and wash your hair with it several times until the dye fades away. If the dye is semi-permanent, just one wash will help to fade the colour away.
The normal, anti-bleach washing powder or clothing detergent works well to bring the colour of dyed hair back to its original colour. Make sure the detergent that you use does not have any bleaching agents in it.
The above-mentioned methods of removing dye from the skin have been used by people and have also been proven to work. But, if nothing works, head straight to the local salon and purchase a bottle of professional hair dye remover. Hair dye stains everything that comes in its way. There is not always the perfect scenario that hair dye touches only your hair. The annoying stains happen more when you dye hair at home, the most prone parts being hands, forehead, temples and neck. Washing your skin with soap and water may not help to get the stains off. Hair dye stains wear off eventually, but if you want to get rid of them fast, here are some tips.

Image: Getty
Read more articles on Beauty and Personal Care

For more such stories, Download Onlymyhealth App.