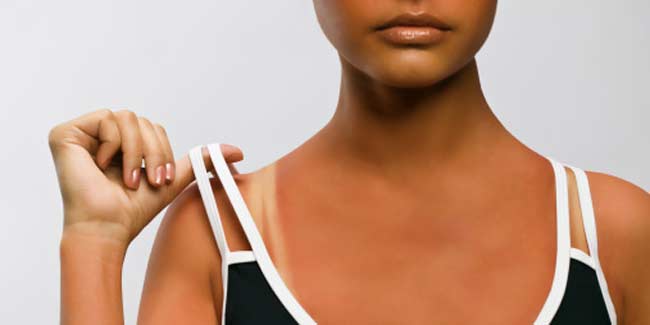 The best way to prevent skin cancer is to protect you from the sun. Also, protect children from an early age.
What is Skin Cancer?
A condition in which abnormal growth of skin cells occurs on the skin area which is exposed to the sun mostly is known as skin cancer. But, this can also occur in areas which stay protected from the harmful radiations of the sun.

There are three types of skin cancers majorly which are known as basal cell carcinoma, squamous cell carcinoma, and melanoma.
Symptoms
The areas like eyes, scalp, face, chest, arms, neck, hands, and legs are more exposed to the sunlight hence, are more vulnerable to developing skin cancer. But, it can also occur in places like palms, under your finger or toe nail, or on your genital area.

When a person suffers from basal cell carcinoma, the body parts affected by the sun rays are neck or face. The person may see a pearly or waxy bump or a lesion may occur which us flat and flesh coloured.

If a person is suffering from squamous cell carcinoma, the affected areas are face, ears, or hands. The symptoms may occur as a firm or a red nodule. Also, a flat lesion with scaly crusted surface may also appear.

A large brown in colour spot or a colour and shape changing mole may appear when a person suffers from melanoma.
How to Prevent the Disease?
If you want to save yourself from the disease you must follow these tips:
Avoid Tanning
Tanning must be avoided completely. Try to avoid exposure to sun as much as possible. Restrict yourself completely from staying under the tan beds for long hours. The ultraviolet lights of the sun and the tan beds cause skin cancer and pre-mature wrinkling.
Stay Inside
Stay under shade as much as possible. The sun rays are the strongest between 10am and 4pm. Stay under shade at least during these hours.
Protect Yourself with Clothes
Wear long sleeves shirts and pants whenever you are exposed to the sunlight. Wear a hat and sun glasses to protect your face from the sunlight.
Apply Sunscreen
Be very wise while selecting your sunscreen. The sun protection factor (SPF) of your sunscreen must be at least 30 in order to protect yourself effectively from the sun. apply at least 15 minutes before you go out of the house.
Get Enough Vitamin D
Include vitamin D to your diet. If you know your diet is not a healthy one and lacks vitamin D, take vitamin supplements.
Fighting skin cancer at the right stage is very necessary. If it is not detected at the right time it may no longer be curable.
Image courtesy: Getty Images
Read more on Skin Cancer Prevention.