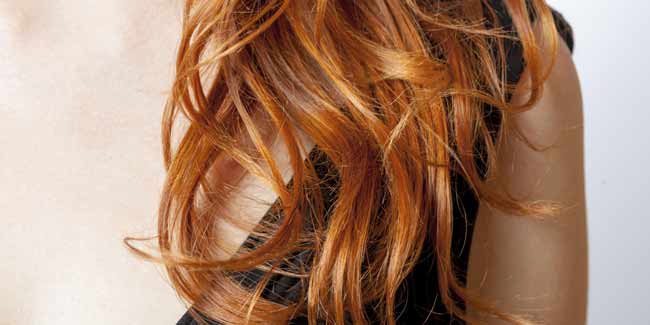 Every penny we spend on our beauty and personal care should count. But unfortunately, hair colour is something that is hardly concrete. Most hair colours simply disappear and never really stays for long, how can you keep hair colour for long?

The pigments in your hair are held captive inside its strands when you dye your hair. But the fact is that anything that is able to lift to the hair shaft's cuticle allows the pigment particles to escape, and can fade that pretty colour. One of the biggest colour stealing culprits is H2O, but that of course does not mean that you can never wash your hair anymore. Just make sure that you use these tips in order to protect the pigment from escaping your hair. This way you can keep that colour glowing without any problem.
Shampoo Trick
You must have read instructions that say that dirty hair is the best type of hair to colour. This is because this will make your hair colour last, and if you want to know how then the reason is that you should shampoo your hair a day or two before you plan to colour. Then after you colour you hair, you should not shampoo. This way you will be able to get rid of any product that could impede your colour but after that when you leave it alone you are able to take advantage of its natural oils. This makes the colour stick.
Conditioning Trick
This is yet another important thing to do when you want your colour to stay for long. You must condition your hair a week before you colour your hair. Simply deep condition your hair three days before your colour and this will lead to a lot of extra moisture in your hair. Once you have done this you should not condition anymore before you actually colour it.
Extreme Changes
Many people go crazy colouring their hair from black to blonde to red to purple and what not. This is very wrong and is absolutely not right for your colour to last for long. When you make extreme changes the dye-job that you got is going to be more noticeable. Then when your roots start to show you have to spend a lot of time touching and then again re-dying. It is always best to choose for a natural colour.
Stay away from Sun
Sun damage is another way in which you lose your hair colour. Much like how sun can damage your skin, it can also damage your hair. By spending a lot of time under the sun you are allowing your hair to go dry and this will also cause the colour from your hair to fade away. Use a hat or a cap when you are going out in the sun just like how you use a sun screen lotion for your skin.
Chlorine Scare
This is another scare that you should be careful of. Chlorine can ruin your hair and not to mention its colour too. Every time you jump in the pool you should use a swimming cap as chlorine stripes the colour off your hair and makes it fade fast. Also, do not use salt shampoos.

Colouring hair is a lot of fun, but it is very important to take care of it so that you can have long lasting colour. Always be careful and most of all choose the right products.
Read more articles on Hair Colouring.