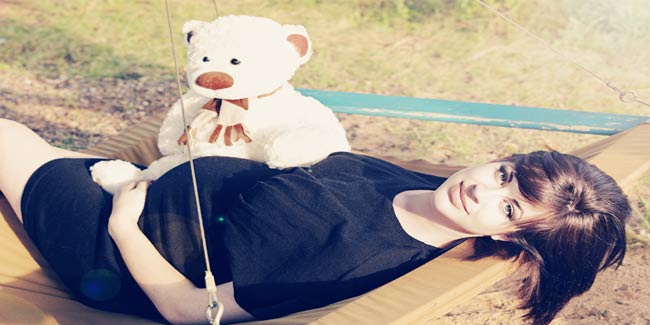 Sarita Devi loves to cook "gaajar ka halwa" to make her daughter-in-law Reena happy, who is expecting her first child soon. Sarita, just like many mothers and mother-in-laws, believes that it is very important to be happy during pregnancy. A happy mother produces a happy baby, she believes.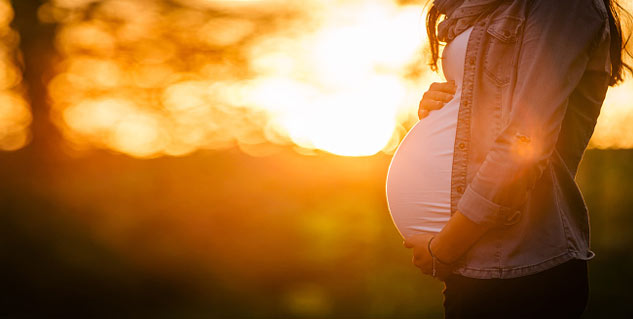 Of course, that is true, everyone knows that! But how can pregnant women really be happy? Health conditions like morning sickness, fatigue, twinges of pain and constipation stress her out all the time. And as if this wasn't enough, discussions and question by friends and family about your "good news" seem never ending. Arghh, one goes!


Are you looking out to run for cover? Do not worry; there are certain fun things to do in pregnancy while you impatiently wait for the baby to arrive.
Go for a shopping spree
Put those bickering friends and relatives to work- ask them to take you shopping! Go shop everything you or your baby might need in the times to come- comfortable footwear, comfortable nightwear, lingerie or the alterable kurtis. Do not go over-board with your first outing itself. Spread out your purchases for every month. Think of "his" pocket too. Wink!
Find a new you
A make-over can certainly help to cope with weight gain blues. Pregnancy causes your body to change every week. While you must love your new thicker hair, umm the stomach and hips do not stir the same emotions. So, get a manicure done, wear bright nail paints, and buy a new kajal or lip-liner. Buy matching bindis and earrings to go with your new attires.
Create lasting memories
Capture your experience into a positive and proactive time by getting a professional photographer to click you and your spouse on the course of your progressing pregnancy. Want to keep it personal and intimate? Ask your spouse to take pictures of your growing belly every month and you can show them to your child when they grow up.
Make time for yourself
Being pregnant is all about you! Don't stress yourself about making others happy. Treat yourself to things like lunches out, massages, manicure treatments or anything else you consider fun and relaxing. If you're still working, try to reduce your workload or the amount of pressure on you. Don't forget to wear comfortable maternity clothes, too! You can also spend quality time in talking, reading and singing to your baby.
Date a new
The initial months of pregnancy cause your romance to take a back seat. Re kindle the feelings with surprise date nights with your man. Spend time together, cuddle while watching TV. Ask him to pamper you over lunches and candle-lit dinners just like he did during the dating phase.
Become the daughter again
Responsibilities as a wife, a daughter-in-law and a career woman fade away the memories of being a spoilt daughter. Ask your mother to move in with you to help cope with pregnancy. Use this time to reconnect with her. Ask her to cook your favourite dishes, ask what she felt while she was expecting you. Share your apprehensions with her. You will cherish this bonding time always.


Preparing mentally and having realistic expectations is the first step toward enjoying your pregnancy. Pregnancy can feel like an emotional roller coaster, but try to enjoy the ride. When else do you have an excuse to cry over commercials or snap at your husband for no reason? Enjoy it!
Relax when you can
Now that you are pregnant it is important that you ease stress in your life. You can make list of things that actually help you relax and you can then focus on what is important in your life right now.
Focus on the positive
Well, you may not be expecting this but you will get to hear a lot of negative things from your friends or family members, such as scary birth stories or sad tales. You must ignore them. You don't have to pay any heed to such stories as most pregnancies work out great. And yours will too!
Maintain a journal
Don't you think it would be exciting to record how you feel and what you experience during pregnancy? Won't you want these precious moments to last for a lifetime? Surely you do. That's why it is worth the effort that you spend more time writing down the first experiences; the first kick, the first contraction, the first baby shower, etc. You can actually preserve these memories alive by shooting videos that interest you.
Take photos of the vacations that you took while being pregnant, ultrasound scans, month-by-month belly pictures, your emotions- the scrapbook can contain anything and everything. You may want to show off all these memoirs to your child years after his or her arrival. This is one of the most amazing pregnancy health tips that any soon mom-to-be would love to follow.
Pamper yourself
No body can beat the glorious glow of a pregnant woman, but then there are days, when annoying pregnancy symptoms can make you look pretty shabby on the inside. Here is what all you mom-to-be out there can do to spoil yourself. Go for a spa or body massage session. Get that long intended body toning and pedicure sessions.
Stay away from negative people
Negative people can be real downers in any situation and for the same reason they are often referred as 'toxic' because of the way they make you feel. Pregnant women must stop hanging around with people who are negative. Interacting with people who demonstrate negative words, action and thought is a huge disaster if you are pregnant. Remember, this is not the time to indulge yourself in extra stress that could trouble your mind and heart.
Maintain a healthy lifestyle
Although, having a good lifestyle is a must whether you are pregnant or not, but it becomes even more crucial when you have a baby on the way. It is more likely that clumsiness would set in once you are pregnant. That's why you need to make a concise decision to follow a healthy routine . As they say a healthy life makes way for a healthy mind and this case for a healthy baby too.
Staying happy in pregnancy is not only good for you but also for the baby that's growing inside you.
Image Source: getty
Read more articles on Pregnancy.