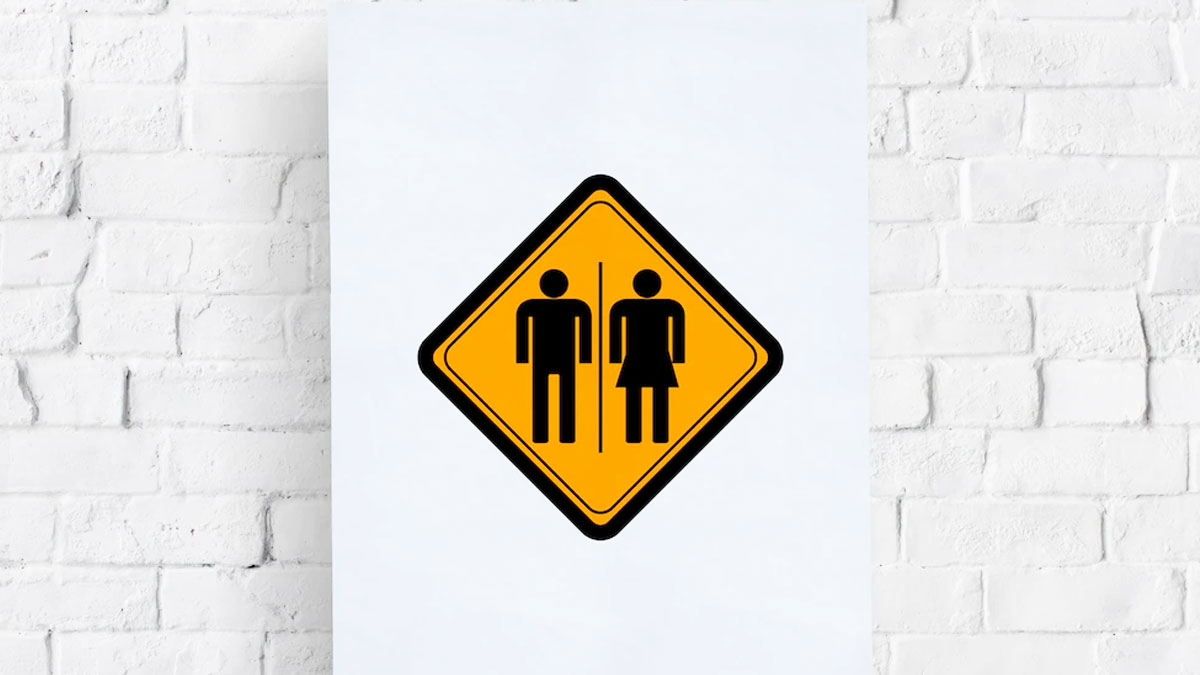 Showing reluctance before and while using public restrooms and washroom is a totally understandable drill. Albeit, contrary to the popular belief the odds of getting ill from using a public bathroom are bleak. But there are a few things you can do from your end to further minimize your risk from catching an ailment after using a public toilet.
With lives getting back on track post Covid-19, we are more exposed to germs and bacteria that besit in and around public places. Then there are toilets. The truth is that we can minimize our exposure to germs when we have to relieve ourselves in public. But we do not have any control over what other people do in there which is why it is extremely important to take precautions before and after using public washrooms. Follow these easy to do tips and tricks that will make you pee safe the next time.
Also Read: What Is Forehead Reduction Surgery? Know Everything About Its Risks And Side-Effects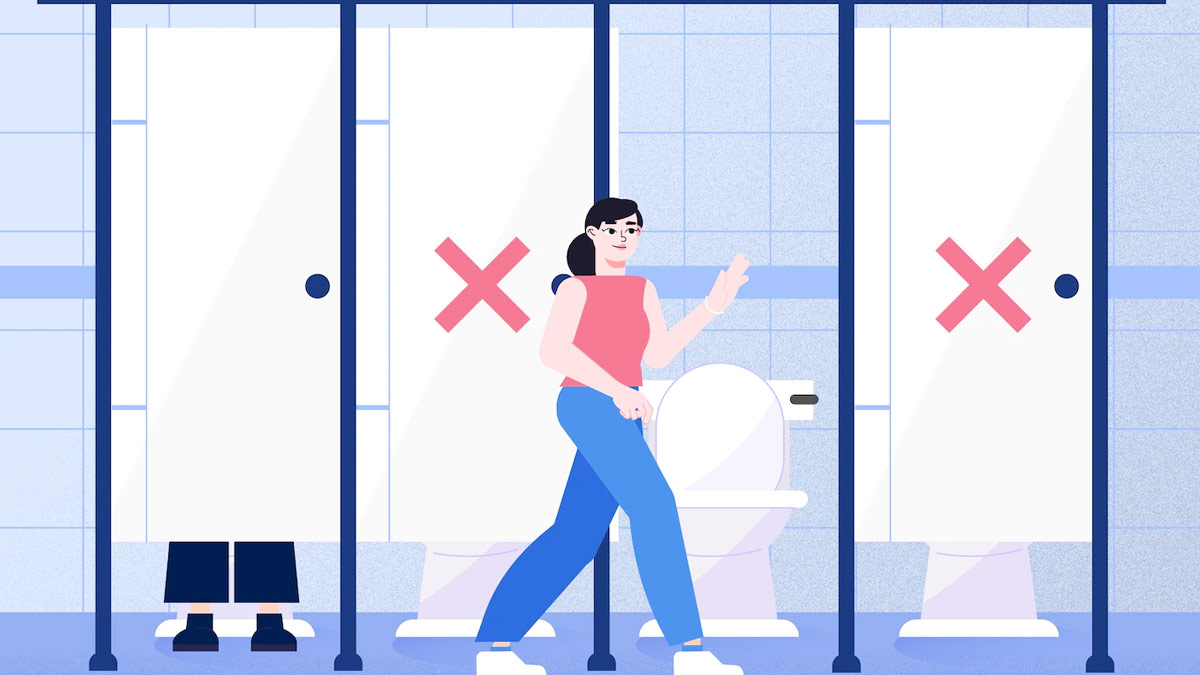 Tips To Avoid Germs in Public Restrooms
1. Practice social distancing in the bathrooms
When we hear social distancing, we are immediately reminded of Covid-19 and its severe necessities. Albeit, it is important to understand that a decorum of distance should be maintained while using public washrooms since they are the adobe for innumerable germs and infections.
2. Cover your hands
When using the public toilets, it is essential to walk that extra mile. Cover your hands so you don't touch any of the washroom's surfaces directly. While using washrooms, it is obvious that you will be touching a lot of surfaces therefore, to avoid picking up bacteria along your way, it is suggested that you cover your hands. Some public washroom have a provision for the same. If not, you can also carry disposable gloves in your purse.
3. Make haste
The longer you stay in the washroom, the longer you are prone to health hazards and ailments. This tip doesn't mean that you do not wash your hands later or don't flush. There are many people who use their phone while they are in the toilet. Make sure that you are not on your phone while you use a public toilet. Get in and out as quickly as possible.
Also Read: How To Rebuild Trust With Your Partner?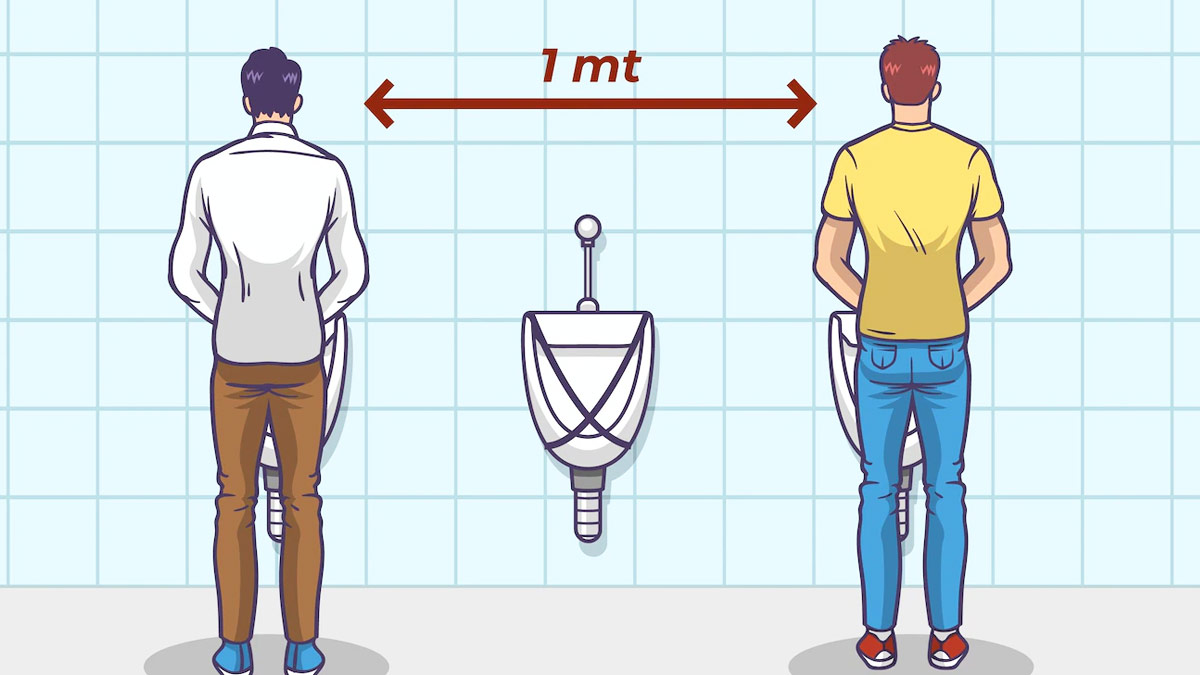 4. Wash your hands properly
This goes without saying that washing your hands is the first thing to do after you are done using the toilet. Wash hands with soap and water for at least 20 seconds. This is the most effective way to rid of bacteria and viruses from your hands. For double check you may also use hand sanitizers.
5. Use Paper Towel
After you are done washing your hands, it is important that you pat them dry using a paper towel or tissue paper instead of hand-dryer or community hand towels. Particles and bacteria can travel from one surface to another therefore, hand-dryer is not a likely choice. When it comes to hand towels, it is strict no since the towel is prone to the most bacteria after the toilet seat as no one knows the places it has been in.
6. Be civil
It is very important that you perform cleanliness yourself in order to maintain the hygeiene of the public washroom. Make sure you dont litter the place with toilet papers or paper towels. Make sure that you dispose your sanitary napkins in an enclosed space. It is vital to cater to yours and other people's health and hygiene.