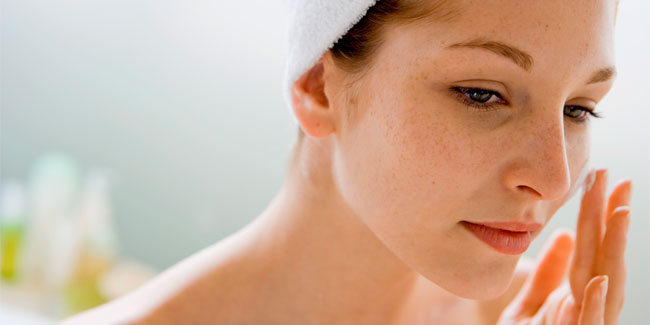 There are several strategies that you can use to tighten the pores and make them appear small. If you take the right steps, you can clean and maintain them.
Those who have pores wish they could do something in order to get rid of it. You cannot get rid of pores completely but you can shrink them (minimise the appearance of your pore size). There are several strategies that you can use to tighten the pores and make them appear small. If you take the right steps to clean and maintain your pores, you will be able to make skin feel healthy and look vibrant.
Below are some of the strategies that will help you shrink pores and make them less visible.
Cleanse: Wash your face using a mild cleanser which is meant for your skin type – dry, normal, oily or combination skin. Doing so restricts bacterial growth, which occurs owing to the natural oils' build up beneath pores. Rinsing is an important part of the process; make sure you rinse skin after cleansing to eliminate soapy residue.
Exfoliate: Sometimes, the pores are evident simply due to poor exfoliation and improper cleaning. If you don't exfoliate, surface oil and remnants collect around the pores, making them look larger than they actually are. You must exfoliate once a week with a gentle scrub. This gets rid of dead skin which could clog pores. Furthermore, exfoliating allows other products to penetrate your skin more effectively.
Facial Mask: Apply a mask to your face to draw out dirt from deep within the pores. Harsh rubbing could damage skin and further skin complications may occur. This is why it is preferred to mask it. One of the holistic facial masks is almond paste pack. Mix almond meal with water to prepare a paste. Apply it and let it sit on face for about half an hour. Thereafter, rinse face with cold water.
Moisturise: Moisturising is important, not only to keep skin healthy but to hide pores. You should use moisturiser, best if used at night. It leaves skin looking smooth and with less visible pores. You should choose an oil-free, non-comedogenic moisturiser that has vitamin C or retinol. These ingredients stimulate collagen production, tighten and shrink up pores. Aloe, rosewater and cucumber are among other natural ingredients for pores tightening.
Daily wash:

If your pores appear large, you must wash your face on twice-thrice every day using a cleanser and not a face cloth to clean. However, vigorous washing or scrubbing the skin should be avoided as it can damage the pore's lining and worsen skin pore problems.
Be watchful of sun exposure: Pores tends to increase in size with sun exposure, as it damages the collagen and elastic tissue. As structural support for the skin weakens, pores appear large. Wear a sunscreen whenever you step outdoors.
Read more articles on Skin Care.