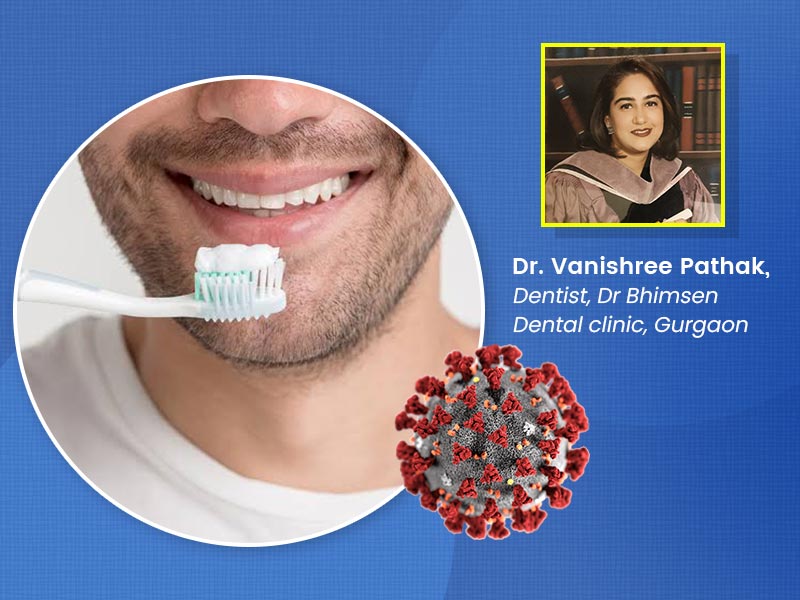 Maintaining oral hygiene is equally important like taking care of your inner health and well being. A lot of people ignore dental health and do not look at it as a priority. According to some studies, it was found out that the condition of your oral health can have a major impact on the rest of your body and that works vice versa. People should know the importance of oral hygiene during the COVID-19 pandemic. Since the mouth is one entryway for pathogens, including the Coronavirus, the condition of your teeth and gums can make you an easy target of viral infections.
In addition, severe cases of COVID-19 have also been linked to poor dental health. Oral health care during the pandemic is more important than ever before and that includes visiting the dentist regularly. However, the temporary lockdowns, home isolation and stress about the situation has made us lose care about our dental hygiene. In fact, many cases of depression and anxiety, which can result in carelessness in maintaining dental health care, have also taken a rise during this deadly pandemic. Onlymyhealth editorial team spoke to Dr. Vanishree Pathak, Dentist, Dr Bhimsen dental clinic, Gurgaon, about poor oral hygiene increasing the risk of severe COVID-19 and some useful tips to maintain dental health.
The Role of Dental Health Care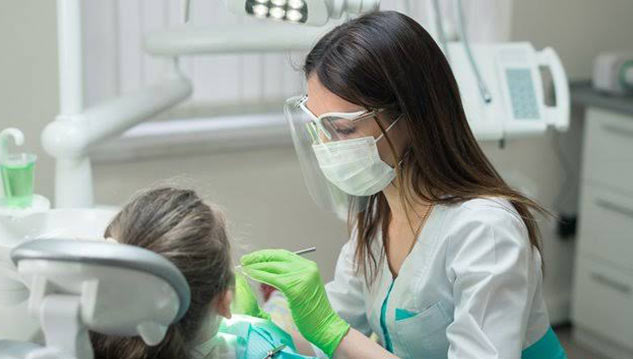 Even if you have a habit of taking care of your personal hygiene, the unavailaibility of certain helpful services and imposed health guidelines, it can get difficult to take professional help for dental care. Unemployment and lack of income are also major factors that can leave an impact on the public's capacity to take professional help. According to a study published in the British Dental Journal, once oral bacteria is in your bloodstream, it can worsen the effects of diabetes, endocarditis, clogged arteries, hypertension, cardiovascular complications, and even increase the risk of having a stroke.
How does poor oral hygiene increase the risk of severe COVID-19?
Not taking proper care of your dental hygiene habits can increase the risk of biofilm developing in the throat and mouth. This can lead to many oral infections and trigger several health complications. Since the COVID-19 pathogen mainly attacks your pulmonary tract, bacterial growth can aggravate its infectivity and lethality. If you keep forgetting to floss and brush your teeth regularly, then it can weaken your body's defenses against the new Coronavirus. And, dental bacteria can also worsen existing health problems.
Also read: Good Oral Hygiene Practices According to Your Age
Tips to maintain oral hygiene
During the Covid pandemic, you should always ensure to take care of your dental and oral health. Practicing hygienic habits will cause ripples in your general well-being and have you more protected. Even if you have the external protection of a face mask, without your own body's natural defenses, you will have a more difficult time in fighting against all possible infections. According to Dr. Vanishree, here are some useful dental health tips:
Brush your atleast teeth twice a day, once in the morning and once before going to bed at night
Floss your teeth once a day.
Rinse with chlorhexidine mouthwash twice a day after brushing or flossing.
Change your tooth brush every 2 months.
Change your tooth brush if you have been infected with COVID-19
Try to visit your dentist every 6 months.
These tips can help an individual in maintaining good dental hygiene. Oral health holds great importance, especially when we talk about the current Coronavirus pandemic. And, it is always a wise choice to talk to a doctor if you observe any symptoms of this infection or want to take some tips regarding personal hygiene. Taking up healthy lifestyle habits and prioritising personal hygiene can help in protecting yourself from the severity of this disease.
Read more articles on Other diseases