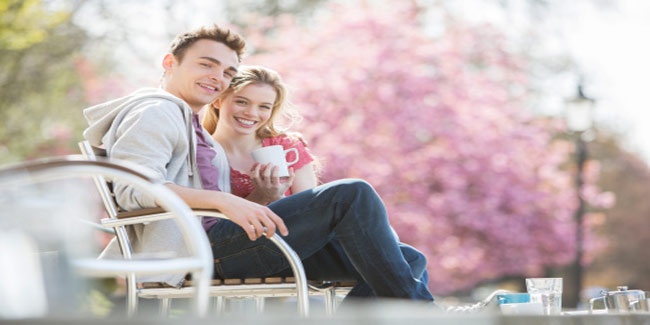 Mutuality is the one and only aspect that defines any relationship. Most couples face a peculiar question, the question of how much time they should be spending together. And, how much is enough. Obviously, this question doesn't have a direct answer.
All relationships don't just happen, they need investment of time. Like anything you want in life, relationship must be worked on and given the time it demands. If you don't, the relationship often goes downhill.
How much Time do you need to give to your Partner?



How much is a healthy amount of time that you should spend with a significant other depends on several factors. Striking a balance between your togetherness and individuality is often harder than it is thought to be.
For a Budding Relationship

There is no such thing as too much togetherness when a relationship is budding. You try to make the most of whatever time you have and do the best to spend as much time with the new, exciting person in your life. You wait for opportunities to be in each other's presence, and miss them dearly in their absence. When a relationship just begins, try to invest as much time as is necessary to cultivate a relationship.

Time spent in the company of each other is important for individuals in new relationships. The more you invest time for them, the more you will be able to reflect on the relationship.
For a Matured Relationship

There is no substitute for shared quality time to keep a relationship happy. It isn't just about watching television, but doing a shared activity. Make time for each other from your daily routines, at least twice a week. It is essential to form a bond that will get you through life's rough spots.
Post-kids, couple-time starts to disappear. It often becomes difficult to remember what it felt like to be "just the two of you". It is normal for your relationship to play second fiddle to when a new family member arrives. You can try making a date night at home or plan special routines to spend quality time with your mate.
No matter your work and life demands are too much and are limiting the amount of time you want to spend with your partner, think of your partner who expects a different level of availability. Not spending enough time with your partner can be taken for disrespect, and that you are taking them for granted.
(Image source:Gettyimages.in)
Read more articles on Relationship Advice.