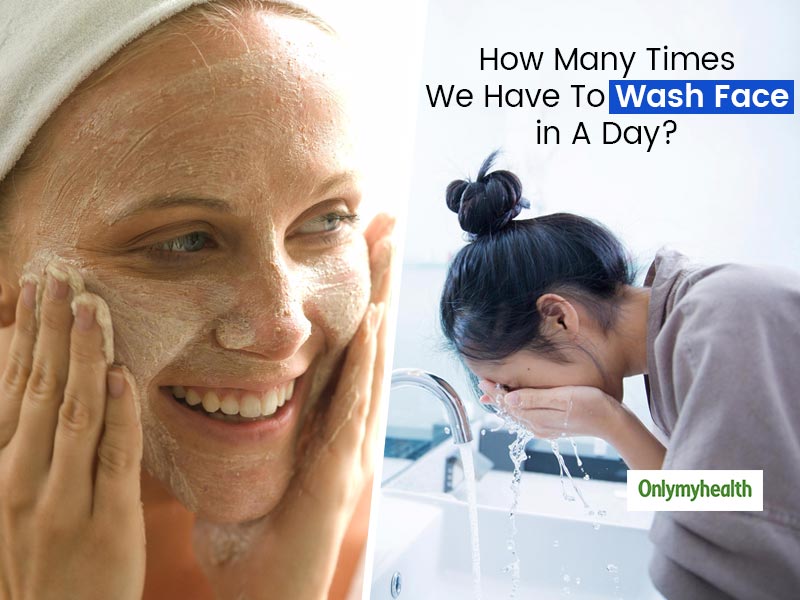 How many times one should wash face in a day? Experts recommend several rules for every smallest thing related to the skin. Experts believe that if you follow the rules, you can get a flawless complexion (without going to the parlour). Skincare also includes a proper diet. Good food also affects the face. Taking juice, water, and fibre-rich things in your daily diet also nourish the skin. What is the other factor that directly affects the skin? How many times are you washing your face in a day (it also affects your skin)? If your skin is oily and you wash your face twice a day, then your skin will remain clean and impeccable. On the other hand, if your screen is dry, it is enough for you to wash your face even once.
It is generally believed that it is beneficial to wash the face more than two times a day, but you will be surprised to know that it is not true at all (especially for those with dry skin). Remember that washing your face more than three times can be harmful even if your skin is oily. Now you must have understood that there are some special rules for washing face. Summer has arrived, and now the skin needs special care. In such a situation, it becomes crucial to know when to clean face and how to wash it?
Also Read: Use Tomato On Your Face To Remove Tan And Revive Glow
Wash your face in the morning: When you get up in the morning, first of all, clean your teeth and wash your face with water. If you want, you can clean face with any mild facewash. It is imperative to wash face in the morning as it will clean the pores and make you feel fresh.
Washing face in the afternoon: Do you have oily skin? Then it is better to ask your dermatologist which soap or face wash would be suitable for your skin. If you want, you can also clean the face with cold water. Washing your face with cold water in the afternoon will make you feel fresh as well as it will also remove the extra oil present on your face.
Also Read: Nature's Hidden Skincare Secrets, Plants That Can Bring Natural Glow
Washing face in the evening: Nowadays, it is essential to wash the face after returning home from work. In the era of COVID-19, make a habit of taking a bath, even if you're coming from the market. This will remove your fatigue and cleanse all the dirt on your face. If you want, then you can also use herbal packs in the summer season.
Follow these natural remedies for clear skin
It is not right to use facewash every time to clean face. The chemical ingredients in the facewash can take away the softness and natural glow of your skin.
If your screen is very oily, then it is better to use a toner every time you use facewash. Even better would be to wash your face only with water.
If your screen is susceptible, then it would be better to use lukewarm water. If you want, you can also use a bar of good baby soap.
Do not wash or scrub your face for too long. This can cause facial damage.
Read More Similar Articles in Skin Care