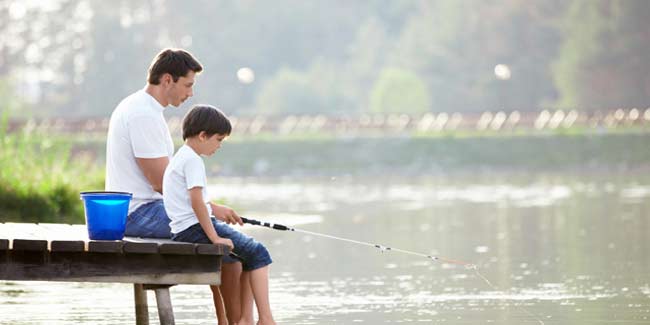 The transition from manhood to fatherhood is rocket science for many, here are few ways in which you can change after becoming a full time father.
After a decade of dirty hands, bruised knees and childhood heroes a boy becomes a man, and before he knows it he becomes a father. Popular perception says that a lot changes after a man becomes a father.
Being a father is not easy, it is a lot of worry and tension, it is a lot of love and affection, a lot of patience, a lot of staying up late into the night, and it doesn't stop until the child becomes the father or a mother. Most men do not like the idea of becoming a father; to begin with it tends to restrict a man and creates a second boundary, the first being marriage. So, how and I what ways does a man change after becoming a father?

From Bars to Parks
You know that fatherhood has changed you when you start making frequent trips to the children's park and fewer trips to the local bar. Fatherhood demands you to spend more time with your child and therefore will make you devote your time for your children. But it is mostly about where you are, and so if you are staying with your child then this would be more common in contrast to those fathers who are staying away from their children.


Big on Patience
Fathers tend to be more patient, they are the epitome of the word wise, and they are string on ideals. Children learn a lot of these from their fathers, and they pick up such virtues early on. If you have become a father you will realise that you have grown more patient. You might have been fidgety and impatient before, but as a father you will learn to grow patient. Patience is one of the biggest things that a father has embedded in him. You will wait with patience for long hours for your child to learn.

More Love
After your first born you will feel that you love your wife even more than before. There is some connection here and this is found in most cases. Fathers will become more attentive towards the mother of his child and love will blossom like never before. If you were the boy who was never sure about his girlfriends and hopped from woman to woman then you will now become the dedicated husband to your dear wife.

Financial Worries
You know you are a father when you begin to take hold of finances with seriousness and start thinking of your baby. Your baby would mean the world to you, and you start thinking of his or her education, future and marriage. If you were least bothered about saving up previously, then be assured that you will flip like never before. This time you will begin to save up and make new arrangements to your finance, just for the sake of your new born child.

Time Management
You will start to take time more seriously, because now you have to give ample time to your new born. If you were a man who had loads of free time once, then now all that is going to change. You will now have to manage work and home and you will be judged by prying eyes regarding the same. A complete man is he who takes care of his family and puts everything else behind him for the same. Your new born will force you to turn into this new man in no time.

Fatherhood is a great joy, and children take their fathers as their role model. You may be feeling jittery and skeptic about it, but the funny thing is that once you have your new born everything will change automatically. You will become a new man, someone whom you didn't know before.

Read more articles on Men's Health