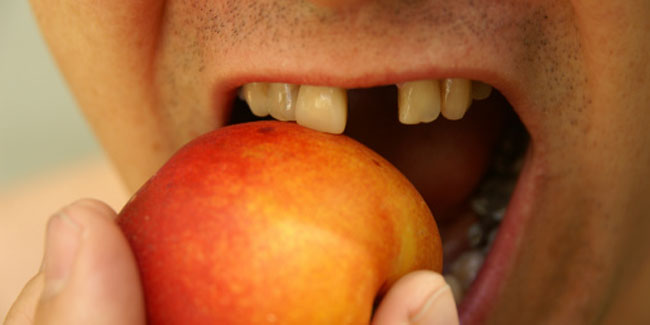 To prevent tooth discoloration maintain good dental hygiene by brushing and flossing regularly, especially after each meal. Moreover, also try to limit or quit drinking coffee, tea and other staining foods and beverages.
Tooth discolouration is a common problem among heavy coffee and tea drinkers. Fortunately, a few lifestyle changes and you will be able to keep yourself from developing a sheet of stain on your teeth. For instance, if you are a coffee drinker, you could limit its consumption by a cupful in three days or so if you cannot quit drinking it completely. You could also improveyour level of dental hygiene by brushing and flossing your teeth regularly and getting them cleaned by a dentist once ever y six months.

If your teeth have an abnormal coat of colour on them that cannot be readily explained for, speak to your dentist about this.
Treatment options available for whitening teeth
If you are worried about yellowing teeth so much that you want to seek a quick treatment for it, you could:
• Go through an expensive whitening procedure after discussing about it with your dentist
• Avoid foods as well as beverages that cause stains
• Get bondings done on the teeth
• Get veneers fixed
• Use over—the-counter tooth-whitening products
• Use in-office whitening agents
• Use in-home whitening agents that can be purchased from the dentist.
Read more articles on Tooth Discolouration.