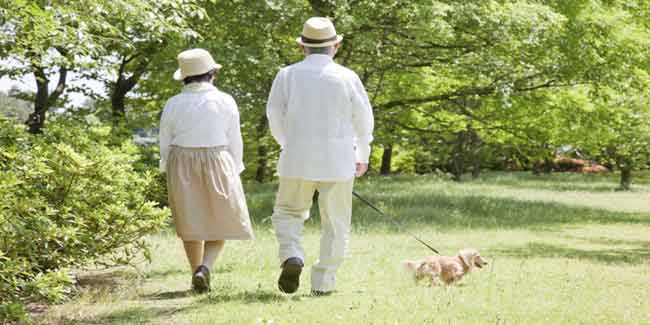 Prevention from lupus is impossible as the causes behind this disease are not known. However, flare of lupus may be prevented with reduced sun exposure and proper rest.
Lupus is an autoimmune disease, the causes of which are unknown. This is why, it is almost impossible to know about how to prevent Lupus. Yes, the fact is frightening but what can be done is to manage the flare-ups once you know that you are suffering from Systemic Lupus Erythematosus (SLE).


Most people with SLE lead active, normal lives. For this, one needs to know about how to care for them. One can act as advised below to prevent the flare ups caused by Lupus.

Avoid Exposure to Sun
The symptoms of SLE can get aggravated by strong sunlight. Wear long-sleeved shirt and wide-brimmed hat when going out in the sun. A sun-block is an essential commodity for people suffering from Lupus. It should have a protection factor of at least 25 or above. Wear it 25 minutes before going out for it to work best. Also, avoid being outdoors during peak sun-hours i.e. 12 noon to 4 pm.

Plan Pregnancy with Caution
Usually, SLE does not affect fertility in women but some women with this disease may miscarry their child. SLE causes inflammation of kidneys which in turn may alleviate blood pressure during pregnancy. However, mild or well controlled SLE causes few problems for pregnant women at the start.

Choose Contraceptive Pills Wisely
Certain contraceptive pills are not advised for women if they suffer from Lupus. But of course, contraception is needed to avoid unfavourable situations. Ask your medical practitioner for best method of contraception.

Evade Other Autoimmune Diseases
SLE makes your immune system weak, making you prone to develop other autoimmune diseases easily. A person with SLE can develop Sjogren's syndrome and thyroid problems easily and sooner than normal people.

Refrain from Infections
The weakened immune system puts the patient at high risk of developing other infections also. Particularly, people who take steroids or immunosuppressant medications are at this risk. If you are suffering from SLE, you must avoid contact with people who have infections.

Patients can make lifestyle changes to help cope with SLE. These include:
One must learn about the symptoms of Lupus to recognize when a flare is coming.
Learning about treatments, taking medications as prescribed, following up with doctor's appointments, and getting blood tests are very important to controlling lupus.
You should be open with your rheumatology doctor and nurse about any concerns or questions you have about your condition.
Maintain a healthy diet. It can aid in your recovery. Along with it, take plenty of rest.
Limit your stress and develop coping skills to fight against it.
Exercise moderately when possible and carry on with your daily chores.
Develop a support system by surrounding yourself with people you trust and feel comfortable with (family, friends, etc.).

It's true that staying healthy is harder when you have lupus. You need to pay close attention to your body, mind, and spirit. Having a chronic disease is stressful. Do not lose hope and find out what works for you the best as a coping mechanism against the disease.
Read more articles on Lupus.