Some experts believe that the high triglyceride increases your risk of heart disease. Elevated triglycerides levels alone can increase your risk of heart attack by nearly three-fold.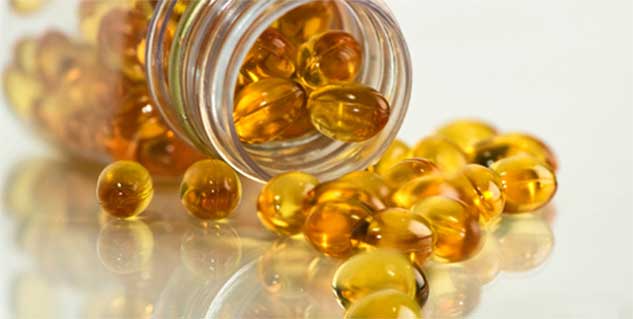 Image source : getty

The exact mechanism by which high triglyceride increases your risk of heart disease is not known. High triglycerides are associated with:
High blood cholesterol levels
The liver uses triglycerides as fuel to make cholesterol. Hence it is likely that if your triglycerides levels are high your blood cholesterol levels will be high as well, but there can be exceptions.The bad fats in your blood (LDL cholesterol) get deposited on the inner walls of the blood vessels and increase your risk of heart diseases.
Also read : Ayurvedic Treatment for Heart Diseases
Low HDL cholesterol
If your blood triglyceride levels are elevated the good cholesterol or the HDL cholesterol decreases.
Other chronic diseases
Triglyceride levels are often elevated in people with diabetes and hypertension. The risk of heart disease is increased in people with diabetes and hypertension.

All these can significantly increase your risk of various kinds of heart diseases and stroke.

Experts say that blood triglyceride levels between 50 - 150 milligrams per deciliter (mg/dL), or 0.6 - 1.7 millimoles per liter (mmol/L) of blood can be considered as normal.You should aim to maintain blood triglyceride levelsbetween 70 mg/dL and 100 mg/dL, or 0.8 - 1.1 mmol/L. This level is most optimal forcardiovascular health.
Also read : 7 Symptoms of Congenital Heart Disease
Experts recommend that to help prevent high triglyceride
Eat a well-balanced that includes plenty of vegetables, fruits and whole grain products.
Eat a low-fat diet
Maintain a healthy body weight
Do exercises regularly
Cholesterol control the alternatives

Herbs and nutritional supplements which can lower triglyceride include:
Fish oils and cod liver oil: These oils are rich in eicosapentaenoic acid (EPA) and docosahexaenoic acid (DHA). These potent omega-3 fatty acids can effectively reduce your elevated triglyceride levels. Some fishes which are rich in EPA and DHA include mackerel, salmon, sardines, and tuna. Fish oil supplements are very rich in EPA and DHA. They contain eighteen percent EPA and twelve percent DHA.
Pantethine: Pantethine a byproduct of pantothenic acid or vitamin B5 can help to reduce triglycerides and cholesterol levels in your blood.Pantothenic acid or vitamin B5 is essential for fat metabolism. Dose of pantethine is 300mg/3 times daily.
Niacin: Niacin a water soluble vitamin B (vitamin B3) is needed for carbohydrates metabolism and to produce fat from carbohydrates.Niacin supplements can help to reduce triglycerides and cholesterol levels in your blood.
Guggul: Guggul is a yellowish resin obtained from mukul myrrh tree. This has been used from many centuries to reduce triglyceride and cholesterol. In addition it helps to raise HDL cholesterol as well.
Oats: Many people use oats to reduce triglycerides, treat nervous weakness and insomnia.
Garlic: Some studies have shown that Garlic can improve the cardiovascular system. It has been found to lower triglycerides and cholesterol levels although modestly.
Red Yeast Rice: Traditional Chinese medicine Red Yeast Rice has been shown to increase HDL cholesterol, lower LDL cholesterol, and elevated triglycerides levels.
Source image source : getty
Read more articles on Triglycerides