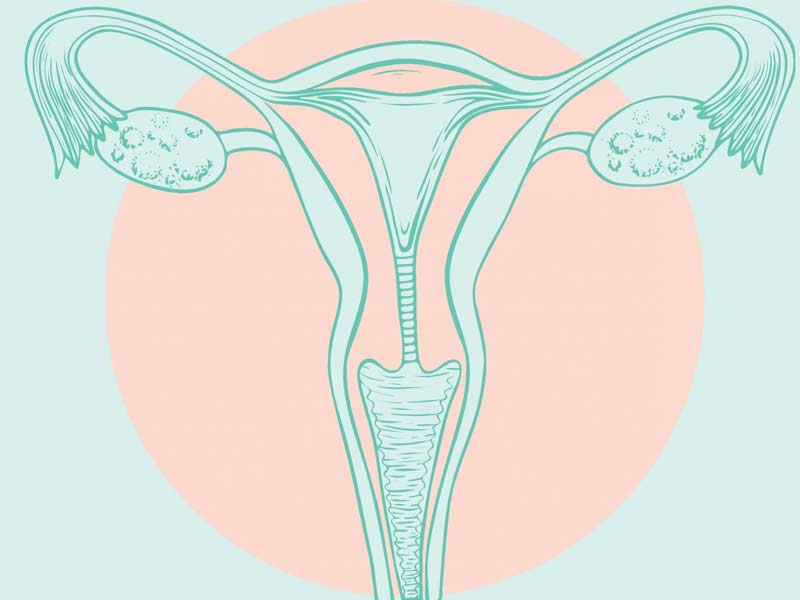 Ovarian cancer is cancer cells develop in the tissues covering ovaries. The worst part is going unnoticed makes its treatment also difficult.
With lifestyle taking a toll on our lives, cancer has become the leading cause of deaths worldwide. Among that, ovarian cancer is the seventh most common. About 60,000 women or more get affected by it every year, with a high fatality ratio too. Ovary is the female organ responsible for producing eggs; an abnormality in the cell growth due to hereditary reasons or mutations cause cancers.
Like other cancers, ovarian cancer is hard to detect in the early stages with common symptoms as any other disease or pains. Ovarian cancer symptoms are generally mistaken for normal body abnormalities, which makes detection even more difficult. Hence, it is advisable to look after one's eating habits; regular monitoring of calcium levels, increased frequency of a normal symptom or a different symptom in general should be reported.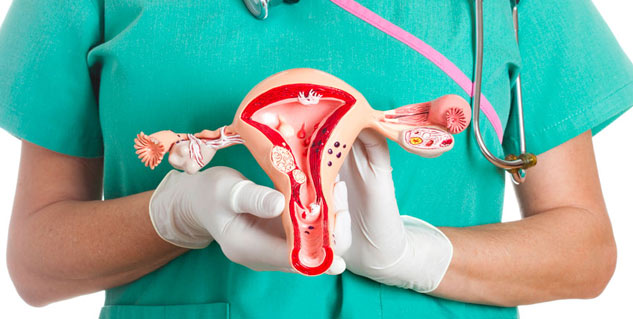 Dr Rahulkumar Chavan, Consultant-Surgical Oncology, Fortis Hiranandani Hospital, Vashi elaborates details of ovarian cancer with signs, symptoms, risks and diagnosis.
A BRIEF ON OVARIAN CANCER
Cancer of the ovary (Female reproductive organ-egg producing)
7th leading cancer with high fatality- common in post-menopausal women
Common symptoms- Swelling in Abdomen; Weight loss; Pelvic discomfort; Bowel irregularities; Increased urge to urinate; Period abnormalities
Causes- Gene mutations; Family History; Obesity; Endometriosis
Common Types- Epithelial; Stromal; Germ Cell Tumors
Treatment- The earlier, the better- Surgery, Chemotherapy, and radiation therapy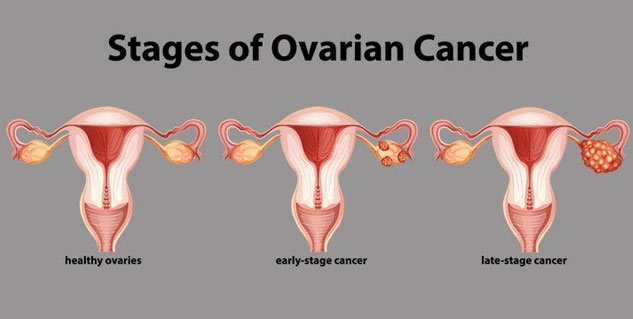 Also Read: Ovarian Cyst: Know Types, Causes, Symptoms, Treatment, Risk Factors And Prevention From An Expert
How much do you know about Ovarian Cancer?
Usually occurring in the post-menopausal women, the symptoms are generally easy to ignore. The vagueness in the symptoms leads us to ignore it for long time and when they become prominently bigger, we rush to the doctor. And hence, being vigilant is the key. Any type of cancers is hard to overcome if not detected in time. The symptoms are as simple as bloating or dull aching pain in the abdomen, increase in abdominal girth, indigestion, a feeling of fullness even after small meals, and urge to urinate frequently, which we mistakenly perceive as acidity or related problems. All this delays the visit to oncologist, and when we do, the advance stage might have arrived.
One may also experience the following symptoms as cancer progresses-
Weight Loss
Nausea
Breathlessness
Fatigue
Loss of appetite
Are you Watchful for this 3rd most deadly Cancer – Ovarian Cancer?
As pointed out earlier, being vigilant is the key; knowing that age plays a role, one should be made aware of the disease, and look for differences:
Inherited genetic changes may cause change in the structuring of the protective genes BRCA1 and 2. This impairment occurs in about 10% women, which affects breasts and ovaries. So, women with a family history should be more alert and maybe in advance get a consultation from an oncologist to assess the risk factors.
Some women with higher risk of ovarian cancer can surgically get their ovaries removed to prevent the onset of cancer. Realizing one's lifestyle such as being overweight, smoking, nulliparity (not having given birth to child), or having endometriosis, a woman can also use Hormone Replacement Therapy (HRT).
Keeping track of blood calcium levels: persistent higher levels of calcium may imply higher chances of ovarian cancer;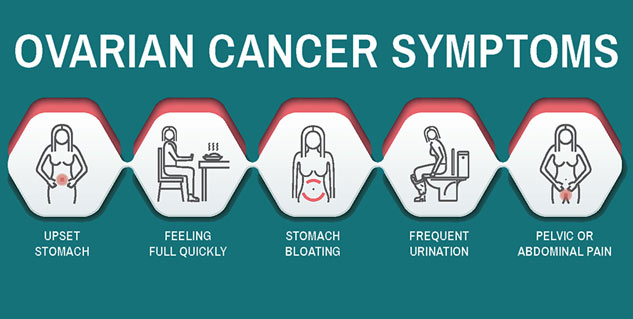 Also Read: Peritoneal Cancer: Know All About This Rare Cancer From Oncologist
With proper consultation, contraceptive pills can also prove to be effective in decreasing chances of developing cancer;
Most importantly, women with a genetic history of reproductive organ cancer or urinary tract related cancer should be more alert;
Understand early diagnosis is important for a permanent cure as there have been cases of returns too. Delaying will not help; immediate reporting, clinical examination, ultrasound, and CA 125 are initial diagnostic tests;
Despite treatments available, one should try to lead a healthy life, and be observant for the signs, age related factors that may affect. Remember, Prevention is better than cure.
With inputs from Dr Rahulkumar Chavan, Consultant-Surgical Oncology, Fortis Hiranandani Hospital, Vashi
Read more articles on Cancer