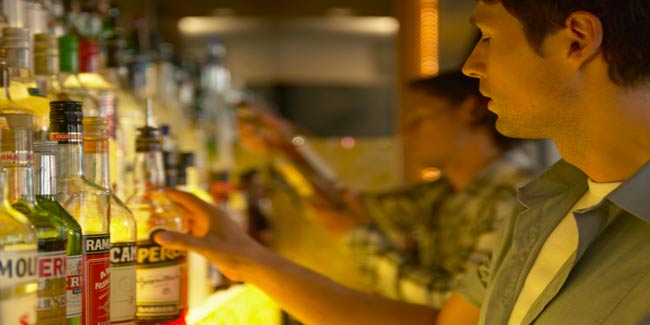 The human body has sugar in the blood which is used for growth and energy. This blood glucose comes from the foods that we eat and this breakdown stored in our muscles can be made from other nutrients in the body. When your blood sugar begins to drop, your body can respond by making more blood sugar or burning up stored sugar.

Now studies have shown that alcohol interferes with all the sources of glucose and the hormones that are needed to maintain healthy blood glucose levels. Those who drink heavy alcohol deplete their glycogen stores within a few hours when their diet does not seem to provide good amounts of carbohydrates. Then over time this can lead to a decrease in insulin's effectiveness finally resulting in high blood sugar levels. The processing of alcohol in the body is similar to the other fat foods, but why is it that alcohol is considered more harmful? Alcohol provides many a calorie, thus, raising blood sugar level. However, limited consumption of alcohol can keep diabetes and blood sugar levels in control. In a nutshell, you must count fat value of each alcoholic drink, thereby ensuring that you don't eat excess fat from other food options to aggravate blood sugar.




Relation between Diabetes and Alcohol Consumption
Alcohol can cause various health concerns for diabetes, if not managed. If diabetic has problems with liver, kidney or pancreas, alcohol could worsen their health condition. Unmanaged consumption of alcohol in diabetes increases the chance of nerve or eye damage. In these medical conditions, health care provider will ask you to give up alcohol or advise you on manage alcohol consumption.

Alcohol may increase the risk for low blood sugar, hypoglycaemia. Dilution of alcohol in blood keeps lever from releasing extra glucose into the blood. The situations could become worse when a diabetic has alcohol on an empty stomach or immediately after workout.
Alcohol consumption may increase the risk of high blood sugar, hyperglycaemia. Beer, wine and other alcoholic beverages have plenty of carbohydrates that raise blood sugar levels quite quickly.
Alcohol consumption may affect body weight as well, as it is high in calories and low in nutrition value. So, ensure that your daily caloric intake is not exceeded with alcohol consumption.
In spite of being high in fat content, alcohol increases hunger. With increased tendency to eat, diabetics may overeat and disrupt blood sugar level.


Managing Alcohol Consumption if you're a Diabetic
People with diabetes must follow mentioned below guidelines for alcohol consumption:

Alcoholic drinks should be limited to two, for a day.
Liquor should always be consumed after mixing with water or sugar-free soft drinks.
Complement alcohol with food.
Try drinking as slow as you can.
Avoid sugary alcoholic drinks, especially sweet wines and sweet distilled spirits.
Blood sugar level should be checked every day. Do not indulge in drinking if your blood sugar level has had extreme fluctuations.

Managing alcohol consumption is a way for diabetics, but should be avoided if it affects body weight, blood pressure and high triglyceride levels. If you are unsure about whether alcohol consumption is safe for you, check with your health care provider.
Read more articles on Diabetes.