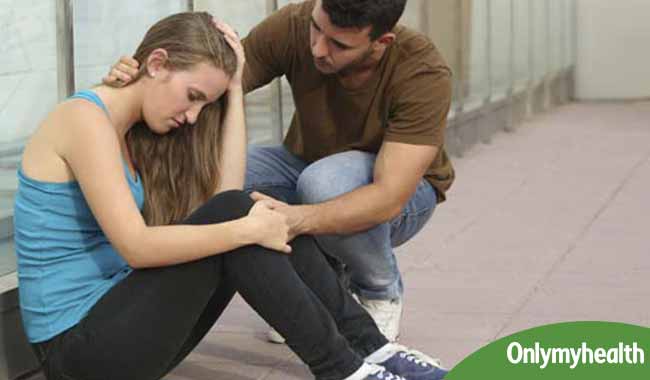 Bipolar disorder is a condition that affects your moods, which can swing from one extreme to another. Earlier known as manic depression, it is used to describe a set of 'mood swing' conditions.

The high moods are called mania and the low mood is called depression. People, who have bipolar disorder, will have episodes of depression when they feel very low and lethargic and of mania when they feel high and overactive. While everyone has mood swings and it is completely normal, during the bipolar depression the moods oscillate between extremes of highs and lows and often interfere with personal as well as professional life.

It is usually categorized as bipolar disorder I and bipolar disorder II. Bipolar disorder I is when the person is more likely to experience mania or longer 'highs' for a longer duration. In this case, the person is more likely to have psychotic experiences and may even need professional medical assistance. Bipolar disorder II is when a person experiences the symptoms of a high without psychotic experiences. Studies suggest that symptoms and impairment are more severe in bipolar I disorder. The pattern of the disorder and their symptoms may also vary from person to person. People suffering from bipolar depression can also experience a mixture of both highs and lows at the same time. They can also experience normal moods in between their swings.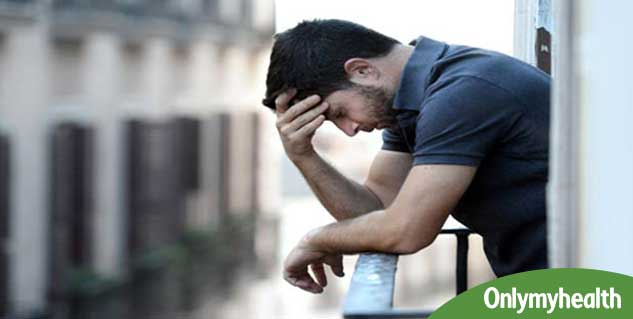 Depression
The depressive phase of bipolar disorder is often diagnosed first. A person may be diagnosed with clinical depression initially before having a manic episode later, after which he/she may be diagnosed with the disorder. If a close friend of yours is suffering from bipolar disorder then during an episode of depression, you may notice them exhibiting overwhelming feelings of worthlessness, which can potentially lead to suicidal tendency. During this phase, you will notice them saying and doing somewhat outrageous things, spending more money, becoming over-involved in other people's activities, increased consumption of alcohol and drugs, etc.
Mania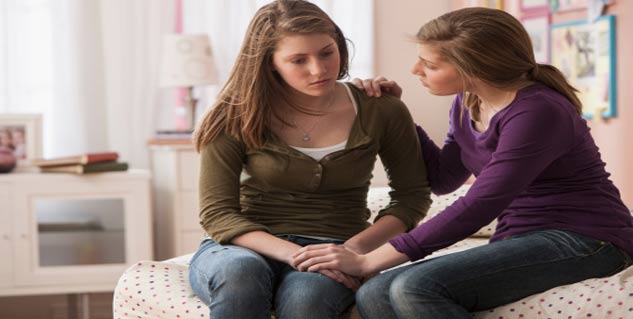 If one of your friends is suffering from bipolar disorder then during the manic phase, he/she will feel very happy and have lots of ambitious plans and ideas. You will notice high energy levels in them during this phase. You will also notice them feeling extremely energetic and making decisions in a flash, racing from plan to plan, talking more and being constantly on the go. You may also find them describing the need for less sleep without feeling tired. They may also seem very creative all of a sudden and capable of doing great things.
Helping Your Friend

You can help your friend with bipolar disorder cope with it. However, this is not going to be an easy task for you. Your friend may at times make you feel very special and happy while at other times he/she may be very rude and disrespectful to you. But, you need to understand that they are symptoms of the disorder and that they may never want to hurt you otherwise. One of the most important things you can do is to maintain confidentiality regarding their mental issues.

Since the society often discriminates people with mental illness, your friend will never like you breaking that confidentiality. Also, make sure that you treat them like your friend and not as a person with a disorder. Respect them even if they are rude and disrespectful to you. Being angry at them may only make their problem worse.

Bipolar disorder is quite common and there are many notable persons who have had this disease. It can affect people from any occupation or lifestyle. You can help your friend return to the normal self sooner. Besides continuous support, also encourage them to exercise as it can be very beneficial to someone with bipolar disease or depression. You don't have to explain why you could just say you were interested in taking an aerobics class and would love him/her to join. You will soon find them having normal phases.
Read more articles on Mental Health.
For more such articles, Download OnlymyHealth App.