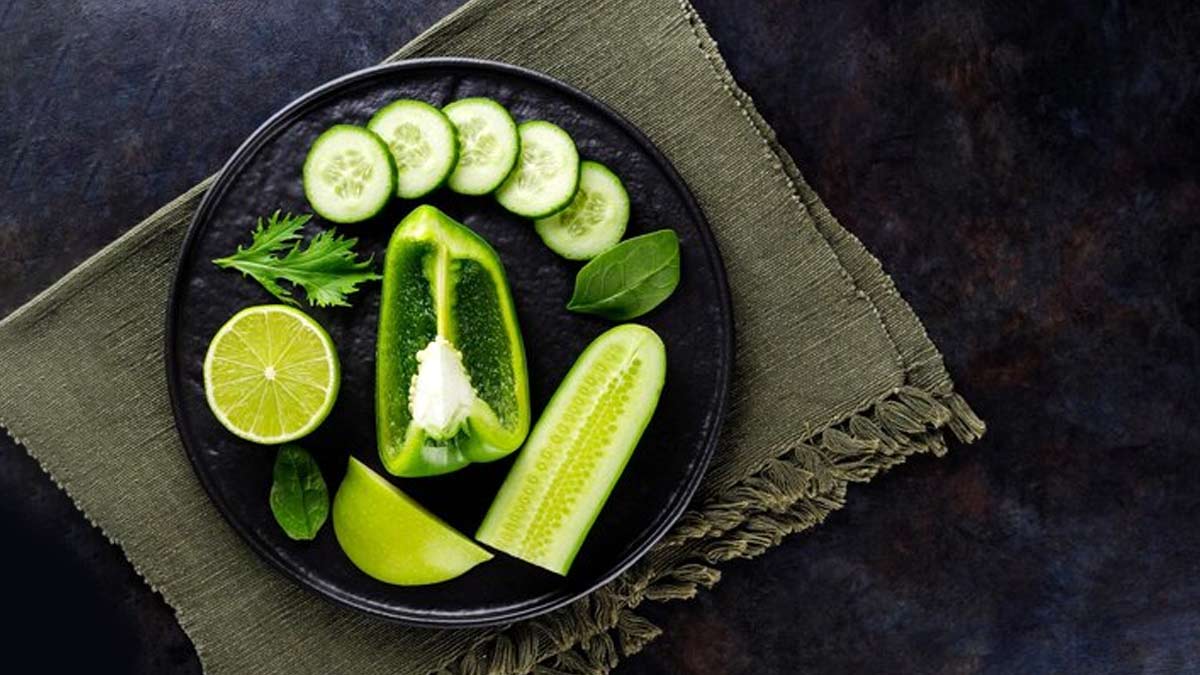 If you want to add more healthy foods to your diet, you should definitely consider cucumber. If you want to make healthy recipes with it to get even more benefits, Then you have come to the right destination. Cucumbers can add a cold and crunchy element to any dish, whether it be a salad, snack, or main course.
This article lists the health benefits of cucumber and some healthy recipes you can make with it to promote your overall health.
Health Benefits Of Cucumber
Cucumbers help to keep you hydrated as it is 96% water.
It helps avoid digestive problems like constipation due to its high fibre content.
It contains vitamin K that helps blood clot and promotes healthy bones.
Vitamin A in cucumbers helps improve your eyes' vision and immune system.
It is rich in antioxidants that help prevent damage to your body caused by free radicals.
It also aids in weight loss as it has few calories and contains high water content that keeps you fuller.
Healthy Recipes You Must Try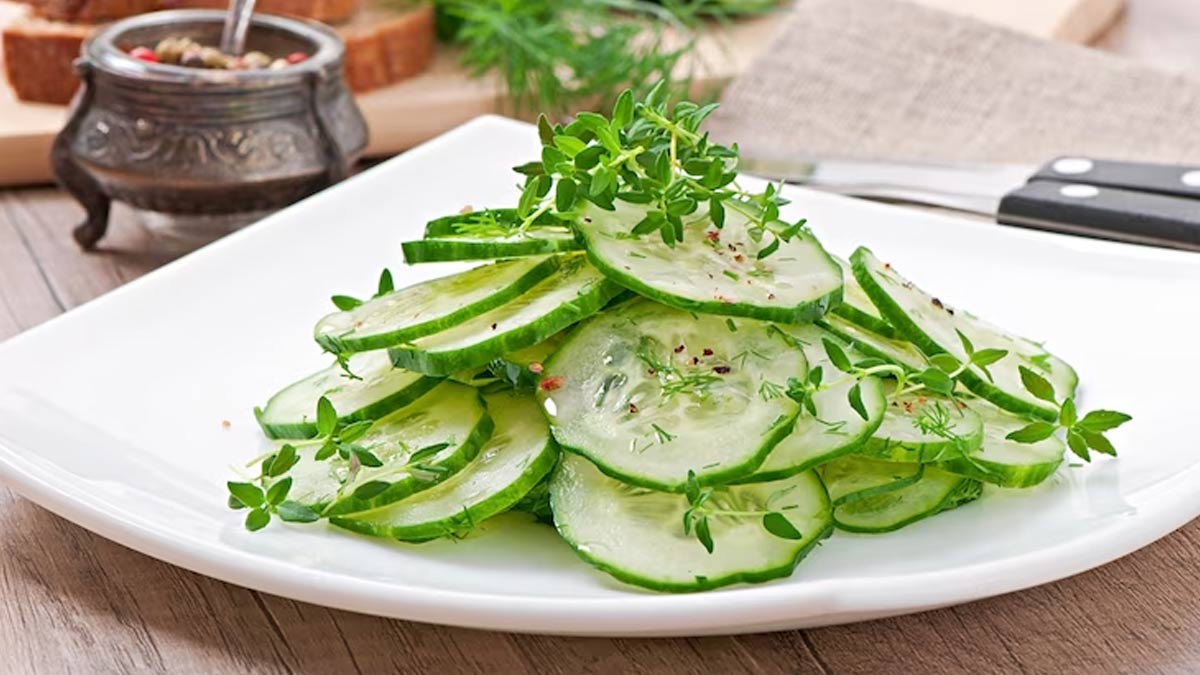 Cucumber Salad
Are you running short on time or have no energy to prepare a heavy meal? You can opt for cucumber salad in this case as it is easy to prepare and is time-saving. You can cut the cucumber into small pieces and add the spices of your choice. You can add soy sauce, sesame seeds, oil (ideally sesame or olive), and powdered spices like salt and chilli.
Cucumber Raita
Cucumber raita is delicious and can be eaten with heavy meals, especially in summer. It is super easy to make and requires minimal effort. It is made with curd, which is both a probiotic and a cooling component and does wonders for an upset stomach.
Also Read: Diabetes Diet: 7 Breakfast Options To Control Blood Sugar Levels
Chilled Cucumber Soup
Have you ever tried chilled cucumber soup? If not, this recipe is a must-try for those who don't have much time to prepare a healthy snack. You need to blend cucumber, yoghurt, and other ingredients like fresh herbs, salt, lemon juice, olive oil, and honey until they mix well. Next, store the soup in a refrigerator for at least four hours or overnight. Your chilled soup is ready to be sipped.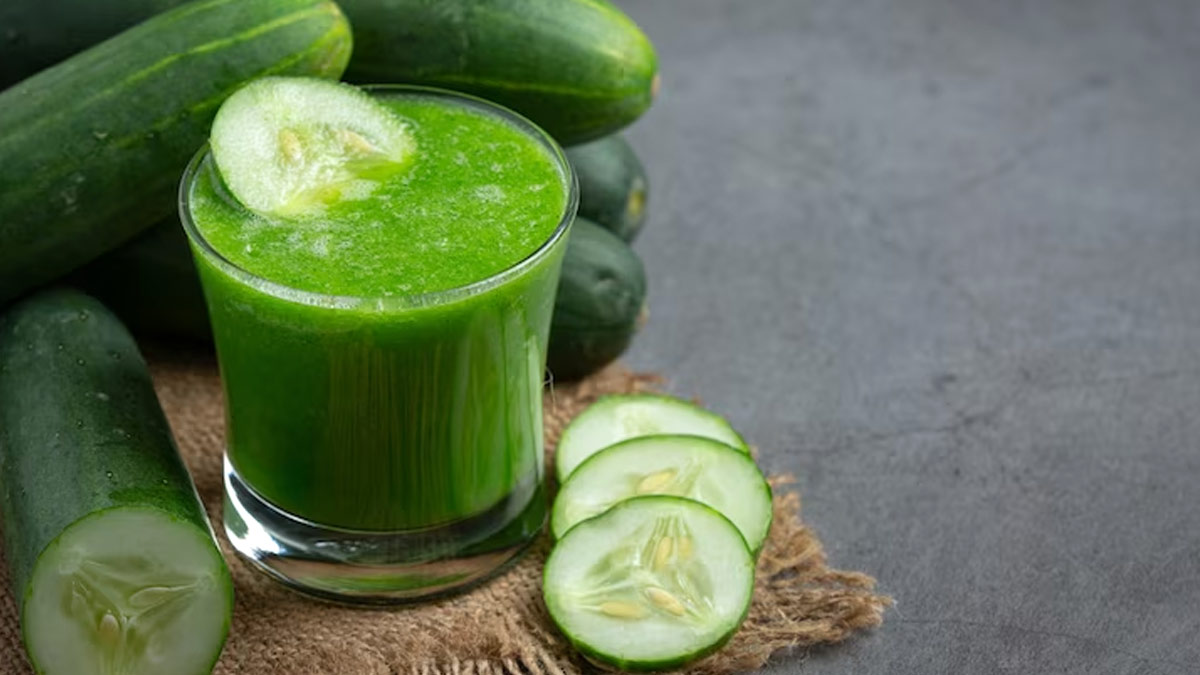 Cucumber Juice
Who doesn't like drinking juice to satiate their thirst on a hot day? Most people are concerned about the amount of sugar added to juices. However, you need not worry as a cucumber is a healthy option, and you can blend it with any fruit of your choice, like apples or oranges.
Cucumber Cheesecake
Yes, cucumber is versatile, and you can even make a cheesecake with it. It is made from biscuits, cheese, butter and hung curd.
Combine it with biscuits, lemon rind, cheese, and butter, and set it in a flan dish. Next, mix cucumber with hung curd and beat it until smooth. Add egg yolks, sugar, gelatin, garlic, mint, and whipped cream. On the biscuit base, layer this mixture and set it in the fridge for about eight hours. Enjoy this meal when you crave something sweet.
Also Read: 7 Benefits Of Eating Breakfast Each Day
Cucumber Sandwich
You may have added cucumbers to your sandwich, but have you ever made a cucumber sandwich without bread? It is healthy, nutritious, and is low carb. You need to scoop out seeds from the cucumber slices that are cut in half and add the ingredients of your choice – from cheese to cold cuts of meat or bell peppers.