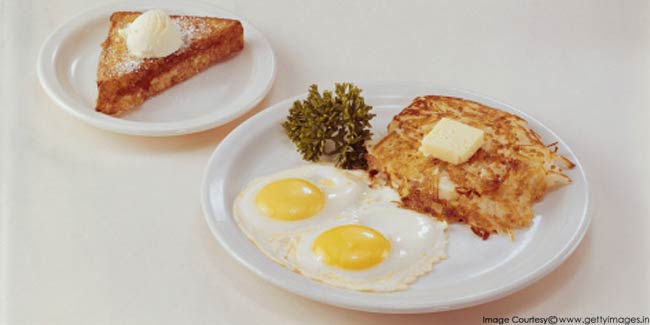 Egg white is all you need to take another health-trip. High in protein and having zero fat content, this will definitely bring a smile on your face!

Key Ingredients: 4 egg whites, salt as per taste, 2 tablespoon red bell pepper (finely chopped), 1 medium sized onion (chopped), a pinch of pepper, 1 teaspoon oil
Beat the egg whites till fluffy. Fry it in the pan like an omelet. When the surface is stiff and set, toss the other side up and add the remaining ingredients over the top.
Serve it with mayonnaise dip ad toasts.
Nutri-check: Egg white is rich in protein and its water-content is relatively high. Moreover, it has negligible amount of fat, so it is helpful in combating cholesterol and other life style diseases.