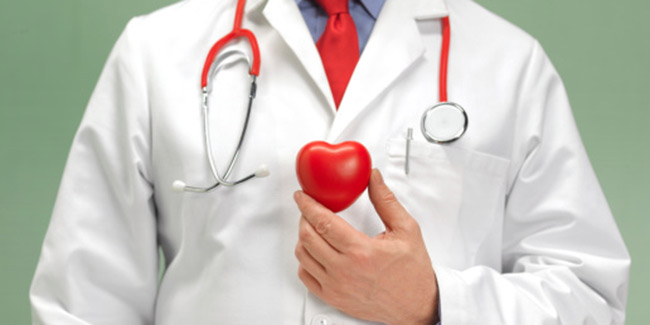 Heart problems are very common, and most times lead to deaths. Here we have brought to you some daily habits that you should practice to reduce risk of a heart problem.
Heart problems stand as a colossal threat for people that eventually lead to death. There are numerous steps you can take in order to keep heart problems at bay.
Heart diseases occur as a result of the narrowing of the arteries that are responsible for the supply of blood, oxygen and nutrients to the heart. This is more commonly known as coronary artery disease and happens to be traced to a condition known as atherosclerosis. Also, arterial spasms that are triggered by smoking, extreme emotional stress or also exposure to very cold temperatures could also be responsible for the narrowing of the arteries.
Here are some habits you should embrace in order to reduce the risk of heart problems.
Quit smoking
If you are in the habit of smoking then you must quit it at the earliest. Cigarette smoking is one of the leading causes for cardiovascular disease in men and women, and most heart attacks occur because of it. On top of all that if you are already a victim to coronary heart diseases then continued smoking could make things worse. Also, it is important that you avoid second hand smoking.
Lower cholesterol
If you have blood cholesterol then this is a condition that could increase your chances of developing coronary heart disease. When you have excess of cholesterol in your blood then this settles on the inner walls of the arteries thus narrowing them and allowing less blood to pass through them to the heart. You should try and aim for a total cholesterol which is below 200 mg/dL, with your LDL cholesterol below 130 mg/dL and HDL above 35 mg/dL. The LDL cholesterol which is low density lipoprotein is the bad cholesterol and the HDL which is the high density lipoprotein is the good cholesterol.
Regular exercises
There is ample evidence that shows the good effects of regular exercising, from moderate-intensity to high intensity, any sort of exercise would be good for your heart health. Even a daily walk for just half an hour could be of great help, you do not really have to hit the gym. Regular exercise lets you maintain your weight and also reduces resistance and the risk of non-insulin dependent diabetes mellitus. This happens to be a risk factor for cardiovascular disease, and it appears more so in women than men. Approximately half of all deaths in patients with non–insulin dependent diabetes mellitus are due to heart disease.
Eat healthy
Diet plays an important role for you to reduce the risk of a heart problem. When you gain weight, most times they are fats rather than muscles and your aim should be to reduce such harmful fats that are clinging on to your body. Try to consume less fatty foods, particularly the ones that come from meat, these are saturated fats, and also eat less salt. You should allow fruits and vegetables to be a major part of your diet and when it comes to dairy, choose low-fat ones. Also you should not consume excess of alcohol.
Above all you must try and make your life less stressful, as it takes a toll on your heart health.
Image: Getty