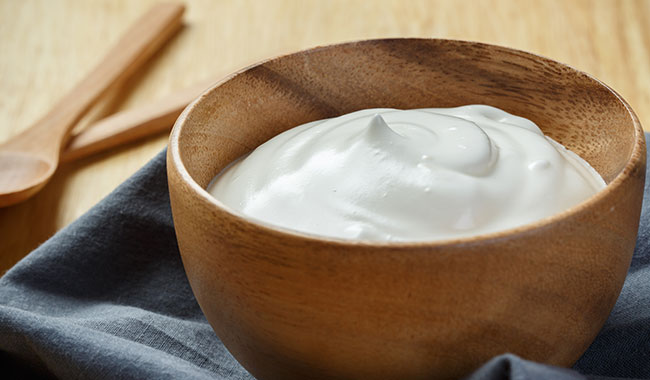 Do you read the label on yogurt packaging before buying it? As we know, the food industry has a bad reputation for taking incredibly healthy food items and turning them into processed junk foods. You may not be aware of this bizarre truth, but this is exactly what happens to most yogurts that are available in the market.
You won't believe what's in your yogurt and it's not even on the label. But, you can avoid artificial ingredients and added sugar used in such yogurts by making your own yogurt at home. All you need is a Mason jar and a little warm space in your kitchen.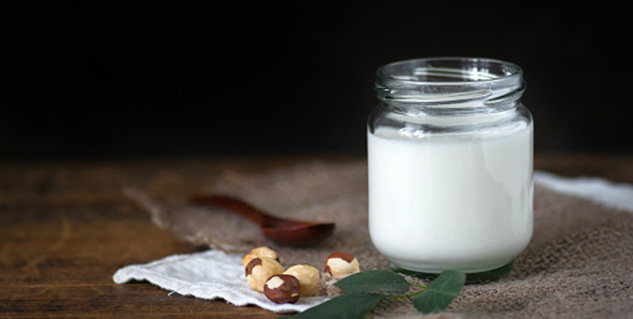 Why you should eat yogurt?
This super food is a significant source of potassium, phosphorous, riboflavin, iodine, zinc, and vitamin B5 (pantothenic acid), calcium, protein and probiotics. It also contains B12, which is helpful in maintaining red blood cells and maintaining proper functioning of the nervous system. Moreover, by eating 18 ounces of yogurt a day, you can even drop a jean size as the protein in it can keep you full for long.
Calcium in yogurt boosts bone health and prevents osteoporosis. Several researches have shown that probiotics in yogurt can reduce risk of colon cancer and improve immune system function. It also provides relief from constipation and diarrhea and prevents yeast infections by encouraging absorption of minerals and vitamins.
What's in commercial yogurt?
The conventionally prepared yogurt that you buy off shelves is prepared from the milk of those cows that have limited options to graze in open pasture. After fermentation of the yogurt, manufacturers add artificial sweeteners, sugar, high fructose corn syrup, gelatin, artificial flavours, colours, and preservatives to the yogurt.
Why you should make your own yogurt?
Yogurt is a simple food that you can make by yourself at home from cultured milk, natural sweeteners and fresh fruit. The best thing about preparing your own yogurt at home is your exclusive control over the ingredients as you can use honey, maple syrup, sugar and thus, keep the yogurt natural and healthy.
How to make basic homemade yogurt in a Mason jar?
You can easily make yogurt at home with the help of a simple Mason jar in as less as eight hours. You can then add maple syrup or another natural sweetener of your choice to the prepared yogurt.
Start with take around 3 cups of whole milk and 1/2 cup of plain whole-milk yogurt. Sterilize the Mason jar and keep it ready. Now, heat milk for 10-12 minutes on medium heat. Remove the milk from the heat and whisk in the yogurt. Now pour the mixture into the Mason jar and cover it with a clean kitchen towel. Place the jar in a warm place in your kitchen. Let the jar sit overnight. Remove any excess water and seal with a lid before storing it in the refrigerator.
How to make Homemade yogurt in a yogurt maker?
If you are gadget fan, you can use yogurt maker to prepare your natural yogurt. The maker gives you the ability to make seven 5.5-ounce jars of yogurt in 8 to 12 hours. Most yogurt makers feature a digital timer, an audible ready signal and automatic shut-off.
Image Source : Getty
Read more articles on Diet & Nutrition.
For more related articles, Download OnlymyHealth App.