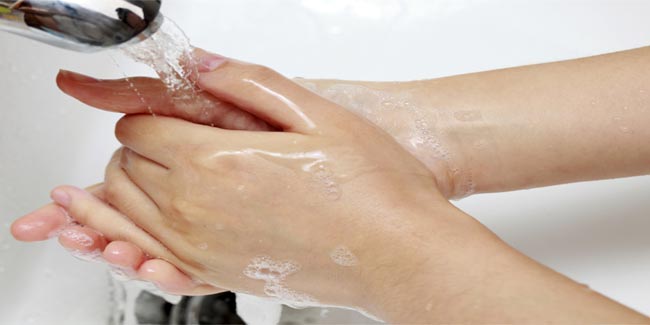 Assigning a hand-washing day can mobilise people to adapt to the habit of washing hands regularly. This will lead to healthier lifestyle among people.
In 2008, The UN General Assembly had state publicly, 2008 as the International Year of Sanitation and October 15, 2008 was considered the first-ever Global Hand washing Day.


The primary practice aim was to mobilise people and transform hand washing from being just an abstract idea to an automatic behavioural practice followed in homes, schools and communities across the globe.

What is Hand Hygiene?

Hand hygiene or hand washing means cleansing hands of pathogens, including bacteria or viruses and chemicals, which could lead to health conditions.

Why wash hands?
The easiest way the infectious diseases spread is through hands.
Hand washing with soap or with an alcohol-based hand sanitiser can help to prevent pneumonia and diarrhoea, which together form a lethal combination and are responsible for majority of child deaths.
Hand washing can also reduce the number of deaths due to acute respiratory infections by one-quarter.
Practice hand hygiene in order to reduce spread of germs and infections.

Washing hands with warm or cold water?

Contrary to popular belief, washing hands with hot water does not remove germs better than cold water. In a report published in the Journal of Occupational and Environmental Medicine, a scientist pointed out that various temperatures at with subjects were asked to wash hands in had no effect on bacterial reduction. The use of lukewarm water instead offered more benefits.

Hand Drying

One of the most essential steps to maintain hand hygiene is drying of hands. There is a debate, however, on what form of hand drying is the most effective one. Research suggests that paper towels are much more hygienic than electronic hand dryer, which is used by many.

Key findings of a study conducted by University of Westminster, London were:
Bacteria count after drying hands with hand dryer increased on finger pads by an alarming 194 percent and on palms by 254 percent.
Bacteria count reduced to a 76 per cent on finger pads and 77 per cent on palms after drying with paper towel.

Further, the scientists carried out some more tests to explain the potential for cross-contamination of washroom users and washroom environment. They found out that paper towels do not lead to spread of microorganisms.

Word of Caution
Do not use medicated soaps unless prescribed by a doctor. Intended use can cause allergies because every skin type is different and if it doesn't befit your skin type you might get an allergy. And, we sure know, you don't want to risk that.
Rinse off the traces of soap from the skin.
Use a moisturiser if your hands are dry after washing.
Do not use extremely hot water as it might lead cause burns.

Since you cannot carry a microscope to see the germs in hands, wash them even when your hands are not visibly dirty. So, wash your hands and eliminate the risk of cross-contamination of germs to your healthy neighbours and kids around.

Spread the word and not germs!

Read more articles on Hand Care.