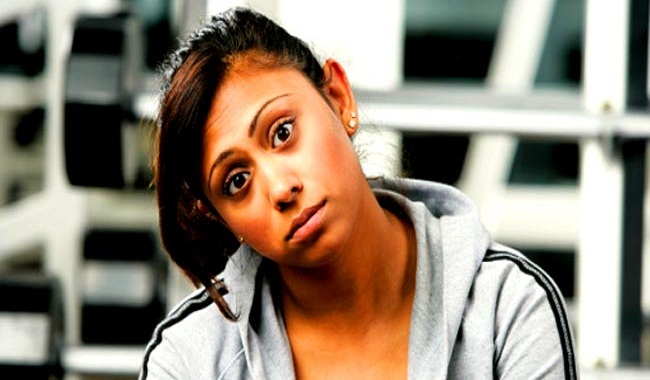 All of us are as it is very anxious when we set our first step at the gym. Being a total fitness newbie, we are intimidated at the very thought of going to a gym because none of us exactly know how to act there. Once we know, it takes away all sorts of anxiety so without much ado lets know the silly mistakes we often make at the gym.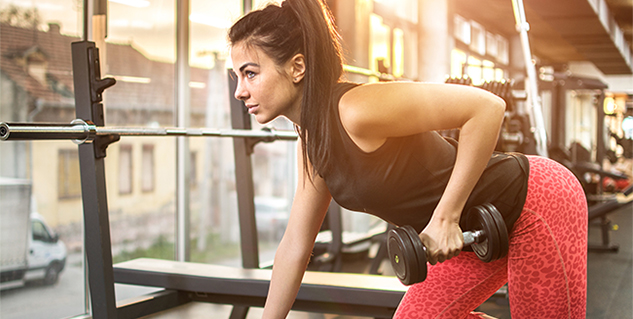 Image Source: Shutterstock
Ill-fit Clothing
The clothes that we wear often make us feel awkward, be it a deep neck t-shirt or tight fitted pants. We don't want the dreaded tearing sound when we split. Not wearing proper clothes will make us all the more conscious of what we are doing and hence it's a big no-no.
Not Giving Enough Time to Warm-up
This one is very important as without properly warming up one starts panting for breath too soon, gets worked out easily and loses stamina to do all the exercises. Without proper warm up there is also a risk of injury to your muscles and bones. It is the first step you take before getting into more complex exercises.
Guessing How to Use Equipment
Since one has just stepped into a new world altogether, it's obvious that you are not well aware of how to use the machines or workout with proper form. The problem arises when you refuse to ask for help, be it because of gender issues or age difference, but the hesitation should be left behind or better still ask the trainer, if available.
Overexerting Your Muscles and Bones
This is like doing too much too soon. You must understand that you are a newbie and overexerting your muscles and bones would not lead to any gain. Doing more cardio would not lead to more weight loss. All beginners should start out employing a full body workout split and use a maximum of 5 sets for larger muscle groups. Rest periods should never exceed 90 seconds. Believe in quality over quantity. After all, quality is the name of the game.
Not Investing in Proper Shoes
The shoes that we wear play a major role in getting a proper body form while we exercise. There are various types of shoes available in the market such as running shoes, lifting shoes, converse shoes. Consult your trainer as to which shoe is best for you and go in for that one. Not wearing the right kind of shoe could hurt your foot or cause some injury.
Bang on! Once you are familiar with all the exercises, equipment and form you will definitely lose those kilos! Remember to not make these mistakes while you are at the gym and you will come out all confident and fit.

Top Image: Getty

Read more articles on Exercise & Fitness.

For more such articles, Download OnlymyHealth App.