A study suggests that babies exposed to third-hand smoking may be at an increased risk of suffering from lung cancer.

The smoke that lingers on the surface, carpet floors and in the dust when nicotine is released in the form of vapour is third-hand smoke. Children are at a greater risk of this exposure as they crawl, play and touch objects, and sometimes taste surfaces contaminated with toxic residue.
For the study, 24 mice aged 4-weeks old were compared to a control group of 19 other mice. The mice exposed to third-hand smoke were observed to have a higher chance of getting lung cancer and had higher chances of developing larger tumours in greater quantity.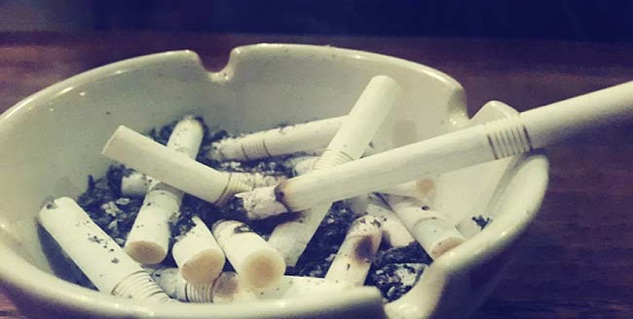 "Third-hand smoke causes hidden risks of tobacco smoking. You cannot see it, but you can smell it," said Bo Hang, a staff scientist at US Lawrence Berkeley National Laboratory (Berkeley Lab).

The results showed that the slightest exposure to third-hand smoke was associated with low body weight and immune change in the juvenile mice.

Previous studies have also confirmed that indoor third-hand smoke is extensive and usual methods of cleaning are not useful for removing the toxic residue from the floors or the walls.

"Young kids who crawl and put objects in their mouths are more likely to come in contact with contaminated surfaces, and are therefore the most vulnerable to third-hand smoke's harmful effects," added Hang.

He also told Xinhua that young children are more likely to suffer from third-hand smoke and exposure to third-hand smoke can occur via breathing or absorption through the skin.
Read more Health News.
For more such news, Download OnlymyHealth App.