If you spend your leisure time with internet or phone only you are more prone to stress and anxiety.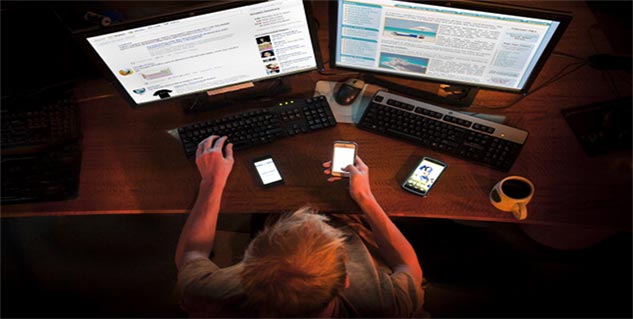 The recent study reveals that smart phone in your pocket is main reason for depression and anxiety mostly among college students. The study done in University of Illinois' Alejandro Lleras describes how the technology has hampered our social life and society.
This deployment was initiated with television and video games. Now the smart phones have brought the whole virtual world in a pocket.
This study was conducted amongst the students from 300 universities. The questionnaires included mental health of students, time they spent with cell phone and internet.
Some realistic questions on smart phones are how smart phones are adversely affecting the work efficiency and thinking that life is not happening without a smart phone.
The results indicate that students using smart phone are less close to family and friends and are vulnerable to anxiety and stress even in case of small problem.
They are unable to handle their own problems of life and this may lead to depression and loneliness.
Image Source:Getty
Read More Health News