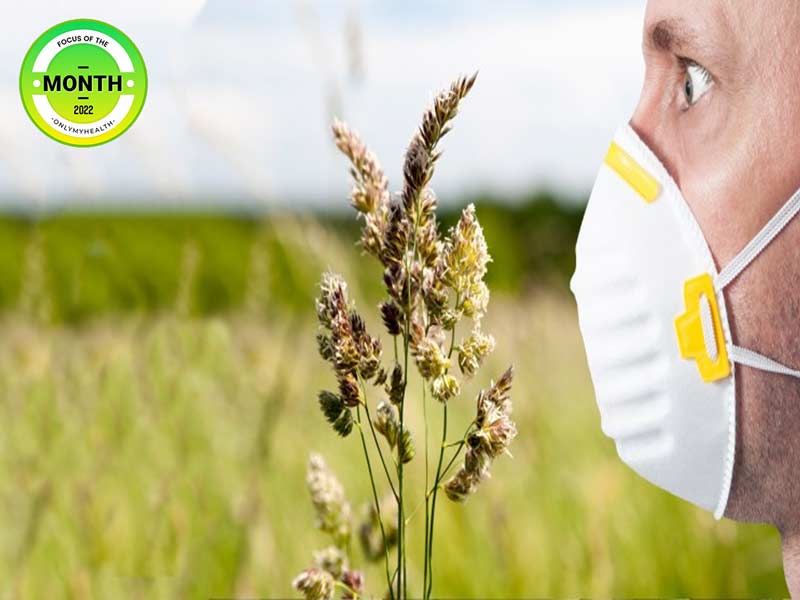 We are social beings and we live in an environment full of different items that leave an impact on us. Whether or not that impact is positive, depends on every individual separately but there are a few allergens such as pollutants, dust, mites, etc. which might affect your health. An allergen is a compound or holdings that potentially has no criteria to harm your health, but it does because that very individual cannot take it. Environmental allergens cause a lot of allergies which might make you ill from time to time. Hence to raise awareness about these types of allergens and allergies, we at OnlyMyHealth are conducting "healthy living" campaign that could help you know about these type of health topics in a detailed way.
Environmental Allergens
Allergies that are caused because of immune response to something that might typically be of no harm to your health is known as an environmental allergen. We spoke to Dr. Sumeet Nigam, General Physician at Sahara Hospital, Lucknow to know about these kinds of allergens in detail. He said that symptoms of environmental allergies vary from person to person. You might have sneezing, coughing or feeling of fatigue while coming in contact with any such environmental allergen.
World Health Organization also took up this topic in a different way as theme of World Health Day 2022. They explained that there has been climate and health crisis that has occurred simultaneously. As the world is heating up, the burning of fossil fuels is increasing, there are more mosquitoes than ever before, land degradation, water scarcity and pollution are filling the environment at a rapid rate. As a result of this, diseases, allergies and health problems are increasing on a regular basis.
Symptoms of Environmental Allergies
Signs and symptoms of environmental allergies can be very similar to that of normal cold and cough. Even though the cause of allergy might be different, there are certain signs that you should remain aware of-
Sneezing
Running nose
Shortness of breath
Headaches
Itching
Wheezing
In some cases, where people have problems such as asthma or diabetes, then the symptoms could turn up to be worse. Also, time of environmental allergy and proximity of the allergen plays a crucial role in this condition.
Also Read- Pulmonary Embolism: Know Symptoms, Causes And Risk Factors
Types of Environmental Allergens
Allergens actually trigger your immune system because of which you have different types of allergies. Identifying your allergen can be an important step in coming up with the treatment of it, here are some allergens that should know-
1. Dust Mites
Dust mite allergy is most common type of indoor allergy that occurs to numerous people. Dust mites are tiny microscopic bugs that commonly live in the furniture and mattresses. These dust mites might cause worse allergies in the spring or summer season. People having dust mite allergy have trouble sleeping in humid environments or on someone else's bed.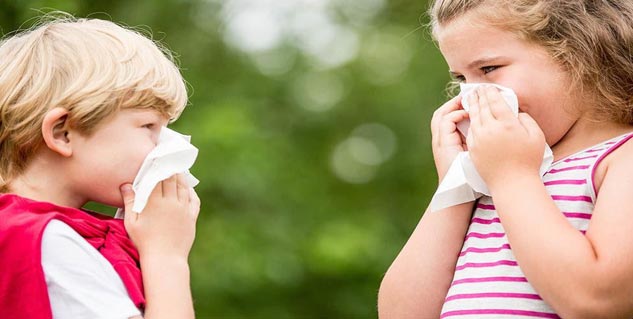 2. Pollen Allergy
This allergy is comparatively less common in India but is among a major environmental allergy that exist. For those who don't know, pollens are present in flowers, usually in the middle section. They fly in the environment because of air and can get inside your mouth, throat, and eyes. Pollen allergy might cause watery eyes, itchy throat and continuous sneezing if you have this allergy.
3. Pet Dander
You might have heard that some people cannot tolerate pets or are allergic to them. So, it is not because of just any kind of fear or problems. It is due to the pet saliva or pet dander that could affect people with this allergy and cause reaction on their skin or health issues. You might have these symptoms if you get pet dander allergy-
Itching
Coughing
Sneezing
Hives
This might happen when you are around an animal or at a place where there have been some animals. It might even be caused because of clothing that has pet dander.
Also Read- 5 Reasons Why You Must Use Silk Scrunchies To Tie Your Hair
4. Mold Allergy
Mold spores can lead to mild to severe symptoms depending upon the reactions on the individual. Mold thrives in the environment can get worse according to the damp weather. Mold in sometimes found in basement and in bathrooms. Here are some symptoms of mold allergy-
Coughing
Trouble breathing
Itchy skin
Sneezing

5. Allergy from Cigarette Smoke
Some people also have a lot of problem and allergy from cigarette smoke. This might be caused because of exposure of secondhand smoke and could get worse if the allergies get worse with age. It can cause irritation, trouble breathing and cough if you have cigarette smoke allergy.
Picture Credits- pexels.com