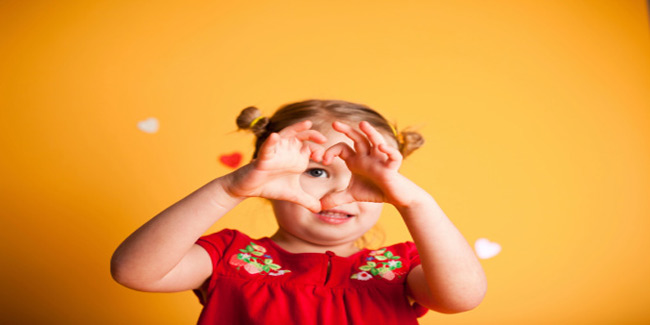 There is nothing more important to parents than taking care of their children. Heart problems are perceived as an adult condition, but coronary heart diseases among children have increased by manifolds over the years.
No child is mature enough to understand and practice heart-healthy habits. It is the parents' responsibility to take care of the child's heart health. Here are some things you need to take care of so that the children have the best chance of leading a happy, healthy life.
Help them Maintain a Healthy Weight



A parent must make sure that their kid is maintaining a healthy weight, and is not doing things which might result in weight gain. Ascertain that children avoid the intake of foods that are high in fat, cholesterol and sugar. These foods are the biggest reasons behind weight gain in kids.
Heart-healthy Food Choices



All the food options that are low in fat and cholesterol and high in fibre are heart-healthy. Make sure your kid has a balanced diet that has whole grains, legumes, vegetables, protein (meat, beans, fish, and nuts) and dairy products.
Encourage Sports and Physical Activity



Physical activity keeps your heart happy. For any age, physical activity or sports can improve heart health. Let them choose their favourite sport or activity, be it cricket, football, or any other sport. It is also a great opportunity for you to get physically active and protect your own heart. Moreover, parents should make time for some outside activities together with children and give them some memories they will cherish for a lifetime.
Limit TV and Video-gaming Time



Video games are a great way to exercise your brain, but too much of it may have negative consequences, one of them is higher composite risk factor score for cardiovascular disease. Same is the case with television. Parents must make sure that TV and video-gaming time is no more than one to two hours.
Make your Kid Laugh



Make your child laugh because laughter is the best medicine when it comes to heart health. A bout of laughter can improve the functioning of the blood vessels and increases blood flow, which keeps heart attack and other cardiovascular problems at bay. Make your children laugh as much as you can.
A healthy heart is the best gift you can give to your young ones; gifting them lifelong vitality.
(Image source:Gettyimages.in)
Read more articles on Parenting.