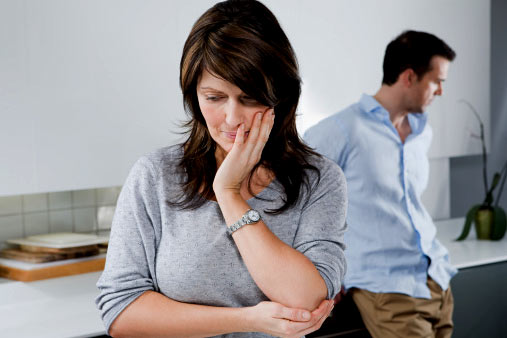 In the event of a failed marriage, there is one common emotion known as grief. But this emotion is the omnipresent hue of a tidal wave of mixed emotions that are ongoing deep within. A person's dealing with divorce is a step by step process, which we could call post divorce emotional stages. These emotional stages of divorce should be coped with delicately, making certain that it does not leave a lasting impression in one. The idea of a divorce is to end a particularly bad phase and it is only right to move on from this stage to a better and brighter future. Let us discuss how a divorce can affect a person's emotions and what the stages of divorce are.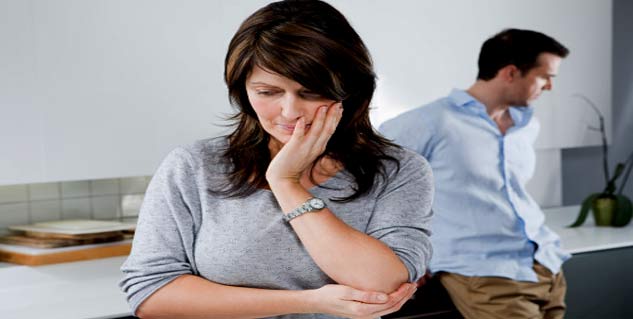 Blaming
A large amount of time is spent in blaming the spouse and this is usually the initial feeling of being divorced. As the only answer to, why you are divorced is that the husband or wife failed in the marriage. This is very usual for people who have just divorced. There is a lot of blaming going on between two people. The blames consist of all past and present actions, those that led to this stage. This is the time to realise that the relationship is over and no amount of blaming will bring that back. However,this phase is a very short one.
Mourning
This is the most natural phase of the post divorce emotional stages. Mourning for the loss of a spouse and love is very natural, but for those who are relieved by the divorce would mourn for themselves and not for the loss. The prevalent emotion is that how one has wasted his or her life and how to recover from this loss. For those who had love to cherish would be most affected in this stage because their dreams and aspirations surrounding their marriage comes crashing.
Anger
This is a very common and natural stage. There will be a sense of anger and this surely will come sooner or later. Anger is however seen at every stage of a divorce and that is quite natural, but this particular phase of being angry will be towards anything or anyone remotely reminding you of your ex. So, you might find yourself hating "all men" or "all women." Furthermore, you will find yourself completely shutting off any sort of connection or link that you might have with your ex.
Acknowledgement
Finally, one of the most important post divorce emotional stages is being single and accepting the fact. Here a person will realise that this is one of the most significant changes in his or her life after a period of time. After divorce has affected the emotions, it is time to let everything go and be true to one's own self. So,here men and women begin to trust themselves and more importantly love themselves. This is the healing that is required after the storm of divorce.
Normality
As the title above suggests this is the final and last phase of a divorced person. This is where you close all previous chapters and look forward to start a new one. This phase gives you the sense of belief that you have complete control over your future and you are not a weak person. In this stage a person can try to get involved in something new, finding their own self is very important. Taking up a hobby could be of great help.
Image Source: Getty
Read more articles on Relationships