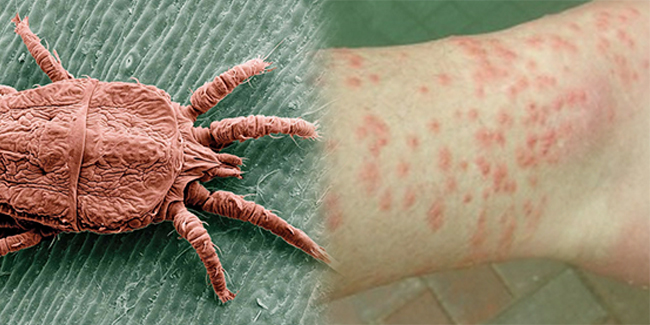 If you haven't heard of chigger here's your chance to learn about the annoying being. Chiggers are red coloured small mites from the spider family. With spider like hairy appearance they feast on the blood of a prey usually targeting the thin-skinned parts of the body, like armpits, behind the knees, and waist. Commonly found in grass, woody areas, and places with thick vegetation chiggers can be very discomforting, however you can easily get rid of chigger bites with natural home remedies. Here are some effective natural ways to cure chigger bites.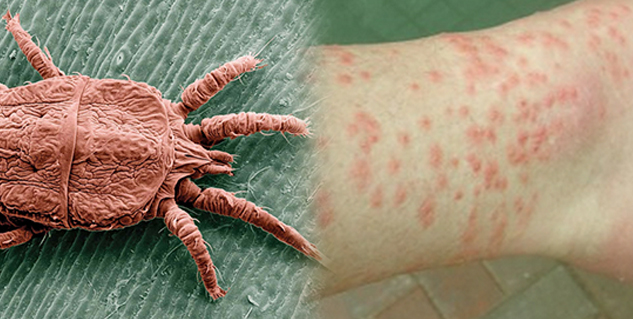 Causes and symptoms
Chigger bites are caused when the larvae of chigger bugs stick to the skin, injecting a digestive enzyme which causes red and itchy blisters on the skin. Common symptoms of chigger bites include itching, flat and red blisters, hives and rashes.
Effective home remedies
Warm water: The first thing you should do in case of chigger bites is to take a hot water bath as soon as possible. This will delay or prevent the symptoms of chigger bite from worsening. If possible also add a few drops of antiseptic solution to the bathing water.
Ice: Apply an ice pack over the affected area for a quick relief from itching. You can also put a topical cream.

Baking soda: Prepare a paste of baking soda and water, and apply it to the affected area. Baking soda is an effective treatment for chigger bites.

Essential oils: Take some fresh aloe vera gel and mix it with a few drops of peppermint oil, olive oil and vinegar. Apply this mixture over the affected area for quick relief.

Nail paint: Coat the area of chigger bite with a nail paint. It will help soothe the itching and prevent you from further scratching the affected area.

Ace bandage: In case of excessive itchiness, wrap the area with an ace bandage. This will reduce air supply to the region of chigger bite and reduce itching.

Calamine lotion: To get a quick relief from itching and inflammation, you can also apply some calamine lotion on the skin.
Some useful tips
•Wearing full sleeve clothes if you are going into thick grass or woods.
•Avoid touching or scratching the affected area.
Read more articles on Home Remedies