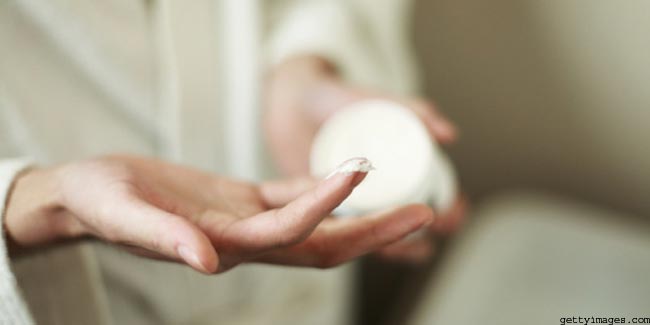 Your hands can be irritable and dry during the winter seasons, and here are some steps you can take in order to take care of them. Caring for your hands during winters is very important.
Your hands are one of the most delicate parts of your body, and they tend to turn dry and pale during the winter season. Taking care of it would keep them rejuvenated.
Clean and well-cared hands add charm to an individual's personality, while a dull and undone hand doesn't. Winters cause your skin to itch and your hands feel irritable. The skin on your hands is thin and it has few oil glands, but it loses its moisture to the winter atmosphere, this is precisely why it goes rough and dry during this season. Then washing clothes using detergent, washing hands with soap can all have a very harsh impact on your skin.


Use Gloves
When you go outdoors you will need to use gloves so as to protect your hands from the blistering cold. For more effectiveness you can slather a nice and thick layer of cream on your hands and put on your gloves once it has settled in well. Your hands will take in all the extra moisture with every passing minute. This is an effective way to bring the moisture back on to your hands.

Apply Thick Hand Cream
You need to pick a thick and hydrating hand cream and apply it over and over again throughout the day. Do not be allured by the scent, instead go for something that is worthwhile and will keep your hands in good condition. Using shea butter and aloe vera can also be very good for you and so you use them regularly. The most important point you have to remember is that you will need to use a cream throughout the day, just rub them on both your palms and all over your hands.

Take Care of Finger Nails
Badly maintained nails look very uninviting and the sign of a well groomed person is nicely kept finger nails. Your hands contain fingers that have these nails, and you would be doing a mistake if you avoid them. Nails tend to get drier during winters and so you will need to take good care of them. Use nail care ingredients that you get in the market and take proper care of your nails. Use a product that has botanical extracts and oils to make your nails look shiny and healthy. This would also help you to reduce peeling and splitting.

Hand Washing
Dryness is very common in winters and to avoid it in the first place you will have to limit excess hand washing and use alcohol based sanitizers. Soaps and other detergents lend a helping hand in the drying of your skin. Also, using lukewarm water would be a good idea for washing hands, but never use hot water.

For really bad cracked and fissured hands you can use liquid bandage to heal the skin. If in case your problem is not going away or is spreading then it could be a more serious issue, such as psoriasis or eczema.

Read more articles on Hand Care