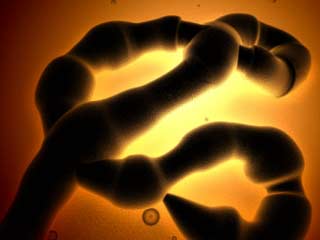 According to a UN health agency the Ebola outbreak is believed to have infected 20,000 people and is expected to spread to 10 more countries. An aid costing almost half a billion is also required to combat the epidemic, says the agency.
The Ebola outbreak in West Africa is expected to have infected as many as 20,000 people and has spread to more countries according to a UN health agency. The agency cautioned that an aid costing almost half a billion dollars is required to combat the epidemic.

The World Health Organization (WHO) announced a strategic plan to fight the epidemic which would cost $490 million over a span of next nine months. According to WHO, this strategy is based on an estimate that the virus could spread in 10 more countries beyond the four now affected i.e. Guinea, Liberia, Sierra Leone and Nigeria.

The British drug manufacturer GlaxoSmithKline said that an experimental vaccine for Ebola is being studied for human use and 10,000 doses are being planned to be deployed if the results are positive.
The number of cases infected with Ebola virus is believed to have reached 3,069. However, the WHO says that the real figures could be two to four times more. WHO's Assistant Director-General Dr Bruce Aylward told reporters in Geneva "this is not a West African issue or an African issue. This is a global health security issue".

As on August 26, the Ebola death toll reached 1,552 making the fatality rate to reach 52 per cent.
According to Dr Bruce Aylward, to combat the problem thousands of local people and 750 international experts would be needed to fight the outbreak. He said "It is a big operation. We are talking (about) well over 12,000 people operating over multiple geographies and high-risk circumstances. It is an expensive operation".
Image courtesy: Getty Images
News source: reuters.com
Read more Health News.