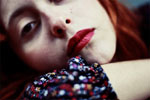 Researchers have tried to find out through their study if not doing that one has a disease can really boost mental health or not.
A new study has revealed that those people who do not know that they have health problems tend to rate their own health as being good, though their self-image worsens when they discover that they have a medical condition.
On the basis of a large population survey that was conducted in Norway, the authors of the study say that the increased usage as well as availability of screenings, widening diagnostic criteria and more sensitive tests can lead to unexpected harm because poor self-rated health can be related to a greater risk of death.

Even though early detection of the disease is important for treatment, the authors said, disease labeling can lead to problems as this may lead to the person's perception being altered as a result of his/her own well-being.

Pal Jorgensen, who led the study and is a public health researcher at the Norwegian University of Science and Technology in Trondheim, said, "We know ever more people are being labeled, owing to more screening, lower diagnostic thresholds, commercial - and non-commercial – health campaigns and so on. Self-rated health is shown, several times, to be inversely associated with mortality".

He added, "It is also an important aspect in the increasing attention and discussion of overdiagnosis; people being labeled with disease, but where treatment does not lower mortality".

Generally, overdiagnosis refers to diagnosing as well as treating early or minor conditions that will probably never have progressed to create a problem. This may include controversial practice of diagnosing pre-disease states, such as a slightly elevated level of blood sugar that falls just a little short of diabetes.

To gauge the effects of being diagnosed with a disease on the person's perception of his/her own health, Jorgensen along with his colleagues analysed the date of 33, 754 adults between the age group of 40 and 70, who had been surveyed and medically tested in the mid-1990s in Norway.

The researchers found the connections between how participants answered simple questions like "how is your health at the money?" and whether they were aware of having any type of medical condition including thyroid disease, diabetes and high blood pressure.

The researchers had used the medical testing data to determine if people really had any of the three conditions and had found that people who were diagnosed with illnesses were likely to say that they were in good health.

Article source: financialexpress
Image courtesy: Getty
Read more Health News.