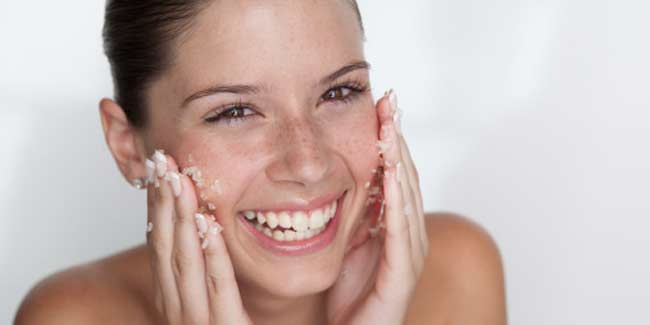 Monsoons can be difficult time to your skin. Not only the skin loses its glow, there are oil deposits on the skin which makes it look duller. Here are several DIY scrubs to give your skin the nourishment it deserves.
During the Monsoons, the skin seems to lose its glow and begins to look dull. This is due to sweat and oil deposits, as well as the salt in our sweat. This is more so in the case of oily skin. The skin can become prone to blackheads and pimples. This is where exfoliation, with scrubs plays an important role by keeping the pores free of clogged oil and removing dead skin cells. They also help to remove summer tan, by removing dead skin cells and their contained pigment.
The use of facial scrubs to exfoliate the skin can help to remove dead cells, brighten the skin and prevent blackheads. Scrub the face once or twice a week. For sensitive and pimple prone skin, avoid scrubs. Face packs also help to remove dead cells and add a glow to the skin.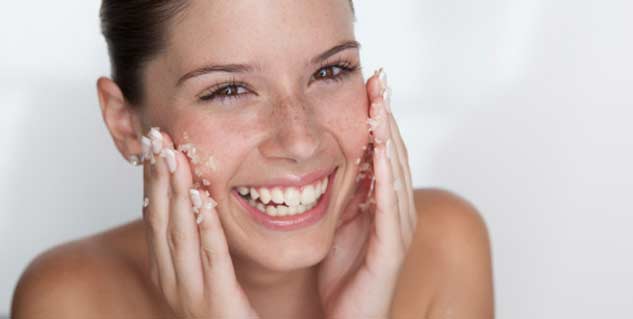 Exfoliation techniques for different skin types
Some scrub ingredients, like lemon juice, lemon peels, curd, milk, turmeric, almond, also help to lighten skin colour over a period of time.
The skin type should be kept in mind for exfoliation. Dry skins may be exfoliated only once a week. If there is any sensitivity, like dry, rough and reddish patches, avoid scrubs. For dry skin, mix ground almonds with curd or milk for a scrub.

Exfoliation helps oily skin, as it refines skin texture and helps to keep pores free of clogged oil. Scrubs may be used on oily skin two or three times a week. If there are pimples, acne or rash, scrubs should not be used. Sensitive skin should not be exfoliated.
Body scrubs
For the body, loofahs may be used to scrub the skin while bathing. Long handled brushes may be used for the back. The brush should not be too hard. A soft wash cloth or brush, or a loofah, helps to enhance the scrub treatment. Pumice stone also helps to remove dead cells, but they are generally used on the feet.
Use of home ingredients
Home ingredients can easily be used for scrubs and packs, like almond meal (ground almonds), oats, rice flour, wheat bran (choker), sesame seeds (til). Cucumber or pumpkin seeds, or orange and lemon peels can be dried and powdered and added to scrubs. Mix with a liquid ingredient like water, rose water, curd or milk.

Here are some facial scrubs and packs for the monsoons.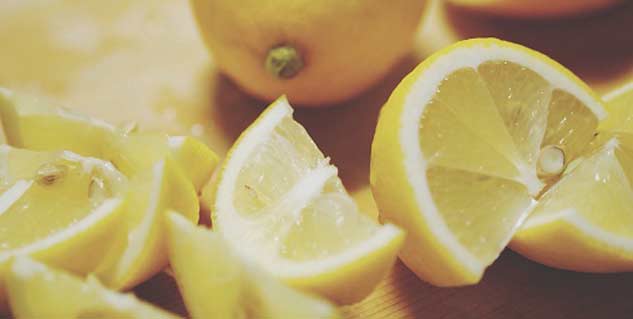 Lemon juice and sugar scrub
Lemon juice and sugar make a good scrub. Try it first on the hands. Mix the sugar to the lemon juice just before scrubbing. Rub gently on the skin and wash off with water. This can be used on the face too, provided there is no rash. It also helps to remove tan.
Almond and honey scrub
For a nourishing scrub, grind one tablespoon almonds and mix one tablespoon honey and egg white. Apply on face and leave on for 15 to 20 minutes. Dampen with milk or water and gently scrub on the face.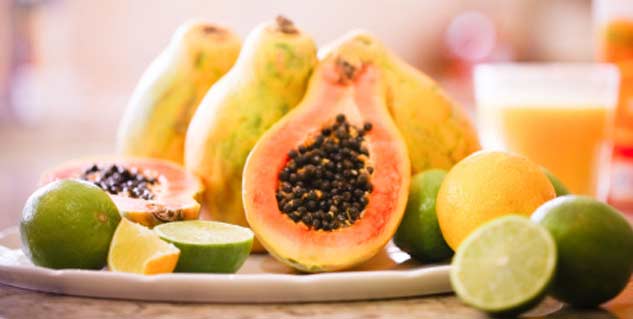 Papaya scrub
Ripe papaya has a cleansing action and contains an enzyme called papain, which helps to remove dead skin cells and brighten the skin. Add oats and curd to papaya. Apply on the face and rub gently on the skin, washing off with water.
Green tea and curd scrub
Make a powder of green tea leaves and mix it with curd and a little aloe vera gel. Apply on the face and neck and leave on for a few minutes. Rub gently and wash off with water.
Clay scrub
Clays like fuller's earth (multani mitti) have a cooling effect and reduce oiliness. Mix one tablespoon Fuller's Earth with rose water. Apply on the face and wash it off after 15 to 20 minutes.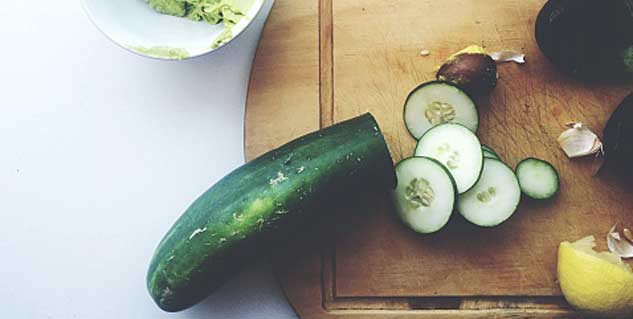 Cucumber scrub
Mix Cucumber juice (or pulp) with two teaspoons powdered milk and one egg white. Put the ingredients in a blender, for a smooth paste. Apply on face and neck and rinse off with water after half an hour.
Ice cube scrub
Mix lemon juice with water in equal quantities and freeze it in an ice-cube tray. Whenever you want a refresher, rub a frozen cube lightly over the face and then wipe with cotton wool. Removes oiliness and leaves the skin fresh.
Egg white and lemon scrub
Mix egg white, lemon juice and honey and apply like a mask. Wash off after 20 minutes. Lemon and Egg white have cleansing effects and reduce oiliness. Egg white also tightens the skin, while honey is a powerful natural moisturizer.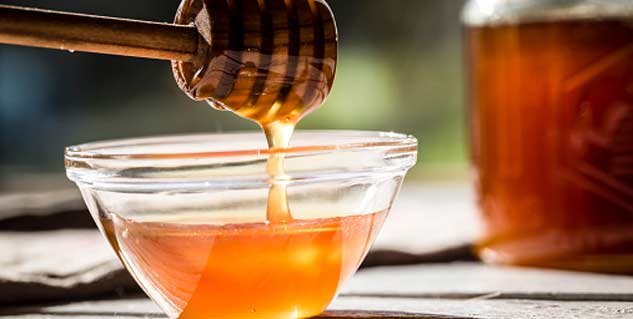 Honey and orange juice scrub
To one tablespoon honey, add 15 drops of orange juice, one tablespoon oats and one tablespoon rose water. Mix together and apply on the face. Wash off after 15 minutes. Reduces oiliness and removes tan.
Cleansing and skin lightening mask
Mix cucumber and papaya pulp with one teaspoon yogurt, one teaspoon honey, 3 teaspoons oatmeal and one teaspoon lemon juice.
Fruit scrub
Fruits like banana, apple, papaya, orange can be mixed together and applied on the face. Keep it on for 20 to 30 minutes. Wash off with plain water.
Image source: Getty Images
Read more on Skin Care.