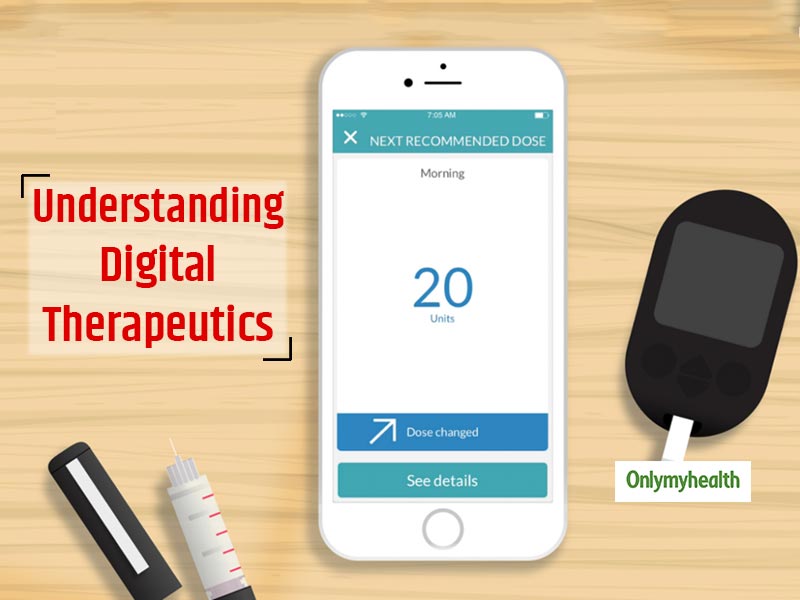 When Richa*, a 42-year-old professional was diagnosed with Type 2 diabetes, she was in shock. She immediately thought of pills and injections. While her doctor suggested making lifestyle changes as one of the things she could do to manage her condition, that wasn't much respite. As a time-crunched career woman, it seemed like an enormous task to follow the long list of Do's and Don'ts that her doctor outlined for her. As with most people with a smartphone, her first instinct was to turn to Google for help. There was a ton of information out there, even though some of it contradicted itself. The more she read, the more confusing it seemed. Moreover, everyone had a near or distant relative who had diabetes, and they were more than willing to share their experiences and offer free advice.
A Digital Guide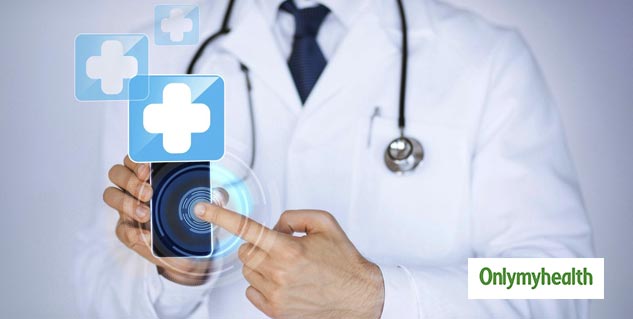 Instead, Richa's doctor suggested Digital Therapeutics to guide her through a step-by-step plan to manage diabetes. Digital Therapeutics (or DTx) are therapeutic interventions, for patients, that are driven by software programs or apps that can help prevent, maintain, or treat a broad spectrum of chronic conditions. Using medically-verified data and Artificial Intelligence support, it offers 24x7 guidance to educate, motivate and give feedback to patients though bite-sized behavioural therapy and feedback loops designed to meet the patient's unique needs.
With Digital Therapeutics' self-care programme, Richa can learn how her diet affects her blood sugar, her weight and by extension — her condition. She can enter her meal choices into the programme to get real-time feedback about what works for the diet her doctor has suggested and what doesn't.
Also Read: Here's All You Need To Know About The Importance of Hepatitis B Vaccine
Fighting Myths and Mindsets
Patients expect their doctors to prescribe a pill to fix their problems. But the chronic disease cannot be reversed; they can be managed, to prevent symptoms from accelerating and complications arising in the future. And while medications for diabetes, cholesterol and hypertension are prescribed, they are only one part of the larger plan. One of the constant treatment strategies here is lifestyle modifications, which though is in the patient's control must be guided with the help of a trained and qualified individual.
Doctors usually see lifestyle intervention as an opportunity to avoid increasing the dosage of medications along with focusing on building healthy eating habits, promotion exercise and better mental health. Unfortunately, for many patients, it's easier to pop a pill than follow a healthy diet and regular workout plan. And in the case of any chronic illness where medicine regimes are life long, compliance to medications is low. As a result, leaving out healthy living habits today results in bad health tomorrow.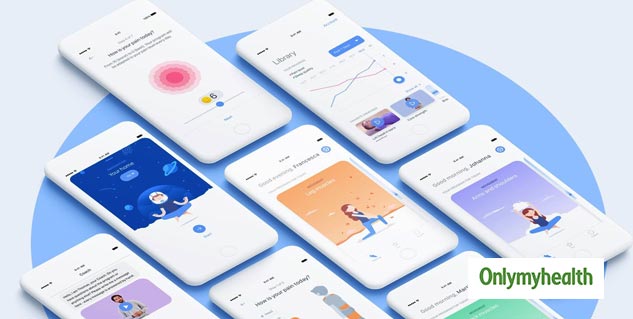 The myths associated with these diseases don't help. For example,
Many patients are not aware they can eat food they like by reducing the frequency and using smart portion control.
Protein can be used to supplement their diet when cutting back on carbs.
The right amounts of protein can help relieve hunger, and pairing it with the correct portion of carbohydrates can help slow the rise of blood glucose levels.
It also encourages delayed gastric emptying to prevent sharp spikes in blood glucose levels.
The Science of Behaviour Change
Small changes over a more extended period are easier to make compared to large, sweeping changes all at once. It is common for patients to look at chronic disease as a life-sentence when they are first diagnosed. For Health Care Practitioners who have a 10-minute window to walk the patient through the lifestyle plan - it is a challenge. Skewed doctor-patient ratios only make things worse. Moreover, food-related changes are often met with strong opposition from patients who feel frustrated that they cannot live their lives normally again. They believe their quality of life will be compromised. And since chronic disease worsens gradually over time, patients aren't able to see the obvious connection between lifestyle changes and better health outcomes.
Also Read: Performance Anxiety Claims Life Of Stand-Up Comedian Manjunath Naidu. Here's How Anxiety Can Be Dangerous
DTx can go where doctors can't — into the homes of patients, into the lives of patients, and where possible, into the daily habits of patients. DTx for diabetes and cardiovascular issues are able to minimise the load on doctors by being keeping up the conversation in between doctor consultations, and reporting back with data on how the patient has progressed through reports on meals, activity, blood glucose and blood pressure trends. With this data, the doctor is now in a better position to personalise the patient's care plan.
After a few weeks on the programme, Richa is now able to see how carb-rich meals lead to high blood glucose readings. Over a few months, these suggestions will become second nature to Richa who will feel more confident about taking decisions towards better health. This is the ultimate success though perhaps the least tangible one — empowering a patient to feel like they can make healthy decisions themselves.
The future of lifestyle disease management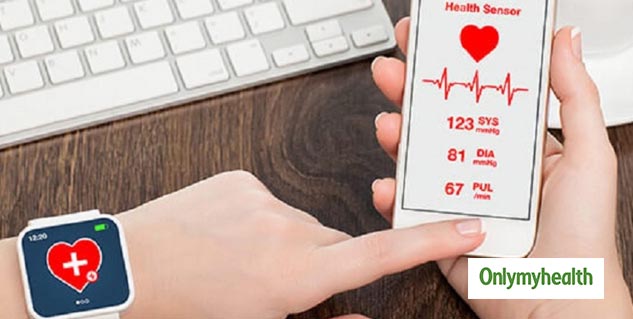 Richa is not alone. Lifestyle diseases or non-communicable diseases, as the World Health Organisation refers to it, is estimated to account for 63% of all deaths in India. This statistic is only going to increase.
Clinical studies about the effectiveness of how DTx can affect positive health outcomes and drive this metric with increased engagement prove that the way we tackle chronic disease management is changing. DTx will play an increasingly important role in working hand-in-hand with doctors to action care plans designed to give each patient exactly what they need.
With Inputs from Dr Sid Kolwankar, AVP Clinical, Wellthy Therapeutics
Read more articles on Other Diseases