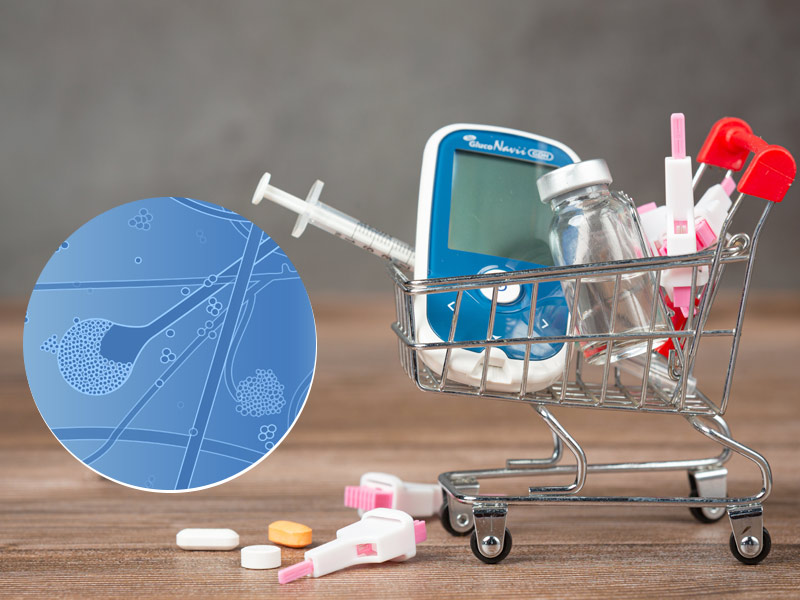 One in six people with diabetes in the world is from India. Diabetes patients are at high risk of Covid-19 and related infections. The second wave of Covid-19 has been even more lethal for people with diabetes, especially with a large number of diabetes patients being affected with mucormycosis, sometimes referred to by the term' Black Fungus.' It has been observed that hyperglycemia increases the risk of contracting mucormycosis and is often associated with an increase in severity of Covid-19. With over 12 lakh cases of mucormycosis reported in India so far, the Ministry of Health and Family Welfare, Government of India declared it an epidemic.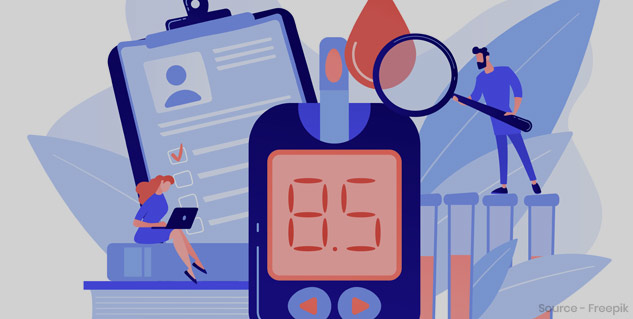 Also Read: Get Yourself Checked For Mucormycosis Or Black Fungus If You Have These Symptoms, Warns Top Doctor
Mucormycosis And Diabetes in India
The misuse of steroids and uncontrolled/increased sugar levels is one of the major reasons for the growth of mucormycosis. Diabetes patients have low immunity and increased/unchecked blood sugar level making them more vulnerable to mucormycosis. It is therefore essential for people with diabetes to be in control of their blood sugar levels. Hence, the need of the hour is to understand the need of managing diabetes and rising sugar levels for complete health and wellness.
Some common symptoms of mucormycosis or black fungus in diabetes patients that one must not ignore are listed below:
Pain and stuffiness in the nose
Fungus patch inside the mouth
Constant headache
Heaviness and fatigue
Blood in vomit
Excessive coughing
Insulin treatment For Managing Black Fungus
Insulin is prescribed to diabetes patients as it helps balance their blood glucose levels. The stored glucose isn't released until blood glucose levels decrease. Over the last 100 years, insulin treatment has proved to be one of the best ways to control blood glucose levels. Insulin has brought a paradigm change in diabetes treatment leading to better outcomes and improved quality of life for people with diabetes. But can there be a connection between preventing or curing black fungus or mucormycosis in diabetes patients? We must understand that COVID virus attacks those with existing health concerns and can take longer in these situations for complete cure.
There are various types of insulin:
Regular Insulins
Rapid and short-acting Insulins
Intermediate-acting insulins
Long-acting insulins
The insulin treatment depends on how quickly they work, when they peak and how long they last. The modern insulin / new-generation insulin analogues have some additional benefits such as reduced number of injections, with better safety profile. Therefore, an appropriate insulin regimen can help people with diabetes achieve their blood glucose targets. Judicious use of steroids coupled with strict medical adherence and adopting a healthy lifestyle may go a long way to help diabetes patients reduce their risk of contracting mucormycosis.
Also Read: 7 Foods That Can Reverse Prediabetes
On a concluding note, diabetes patients should be cautious, and take necessary precautions to stay safe from COVID:
Eat healthy, and a diabetes-friendly diet
Exercise daily as it helps keep sugar levels and weight in check
Foot care is important as diabetes wounds is common in those with uncontrolled sugar levels
Regularly monitor blood sugar levels and keep a log of it
With inputs from Dr Surender Kumar, Chairman Dept. of Endocrinology, Sir Ganga Ram Hospital
Read more articles on Diabetes