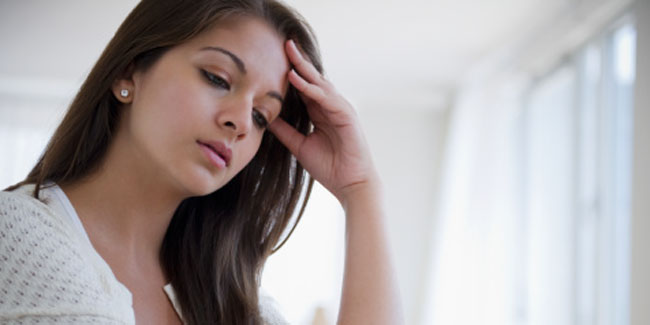 A new study suggests that both depression and bipolar disorder fall on the same spectrum of mood disorders instead of being totally unrelated and can both affect concentration levels.
Most people who were diagnosed with depression or bipolar disorder noticed that their ability to think had become fuzzy or less sharp. The researchers have found that the effect is actually real and has been rooted in differences in the brain's activity that show up on detailed scans.

The new study suggests that both the mental health conditions fall on the same spectrum of mood disorders instead of being totally unrelated. Researchers hope that their findings can transform the way doctors as well as patients think about, diagnose as well as treat these conditions.

612 women in total were anaylsed for the study by the University of Michigan Medical School. More than two-thirds of the patients had experienced either bipolar disorder or major depression. As part of the study, 52 women took tests while the brain scans were being conducted at the same time. The researchers reported that the larger number of patients involved in their study made the findings more meaningful.

The findings also reveal that women suffering from depression or bipolar disorder faired equally badly on the test that require them to maintain sustained concentration. The participants had to react rapidly when certain letter were flashed briefly on a screen amid random sequence of other letters. Scientists were able to conclude that those who were diagnosed with either condition lagged noticeably when compared to those who did not have any medical condition at all.

While a lot of women with depression or bipolar disorder scored well on the test as healthy participants, almost all those who were in the bottom five per cent had one of the two mood disorders.

The brain scans of the patients revealed that those people who suffered from depression or bipolar disorder recorded different levels of activity compared with healthy women in a certain part of the brain that is known as the right posterior parietal cortex. This is helpful in helping to control executive function such as activities that include working memory, reasoning and problem solving.

In those people who suffer from depression, the activity in this part of the brain is seen to be higher compared with in healthy individuals, while in those with bipolar disorder it was seen to be lower.

The researchers hope that their findings will help in aiding further studies, helping the scientists to use the test as a way to divide participants for future pieces of research.

The study was published in the journal BRAIN.

Read more Health News.
Image source: Getty
Source: dailymail.com